West Florida
The Humanists of West Florida distributed nearly 4 TONS (over 7,500#) of food for MLK National Day of Service. We did it at a federal housing development with the Pensacola Escambia Area Housing Commission with 20 workers who served 170 units in 3 hours.
Buz Ryland
Humanists of West Florida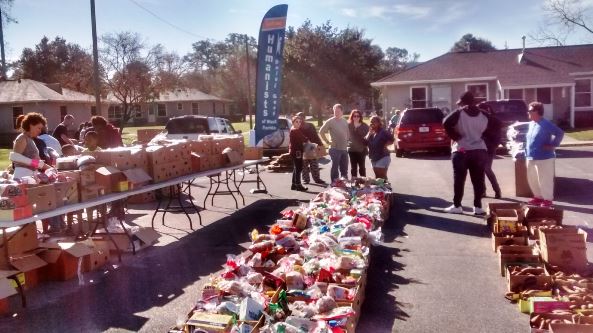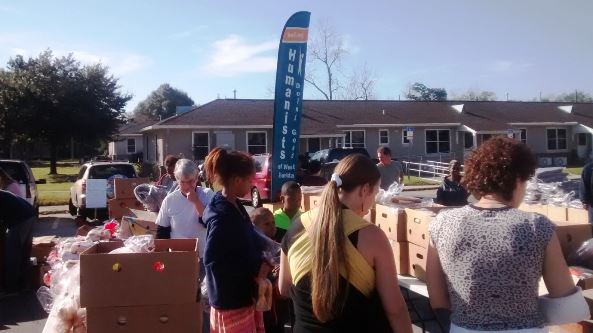 Iowa
You can't seem to get any closer to a candidate than this. We've been overwhelmed with opportunities for the #AtheistVoter initiative in Iowa, with local Iowa Atheists & Freethinkers' activists springing impromptu questions to Mike Huckabee, Ted Cruz, Bernie Sanders and Marco Rubio. The more that presidential hopefuls dare to stump in Iowa, Central Iowa CoR and East Iowa CoR are ready for them with our questions!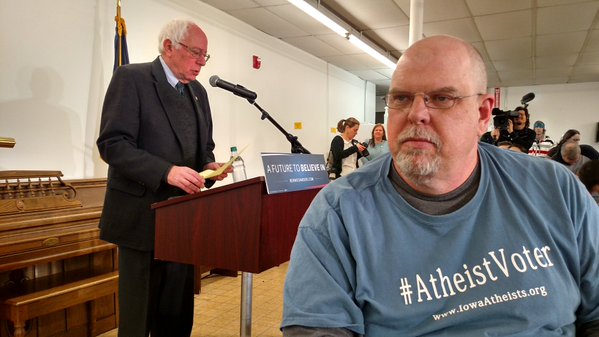 I was also able to get myself in at the Hilary Clinton rally on Sunday night!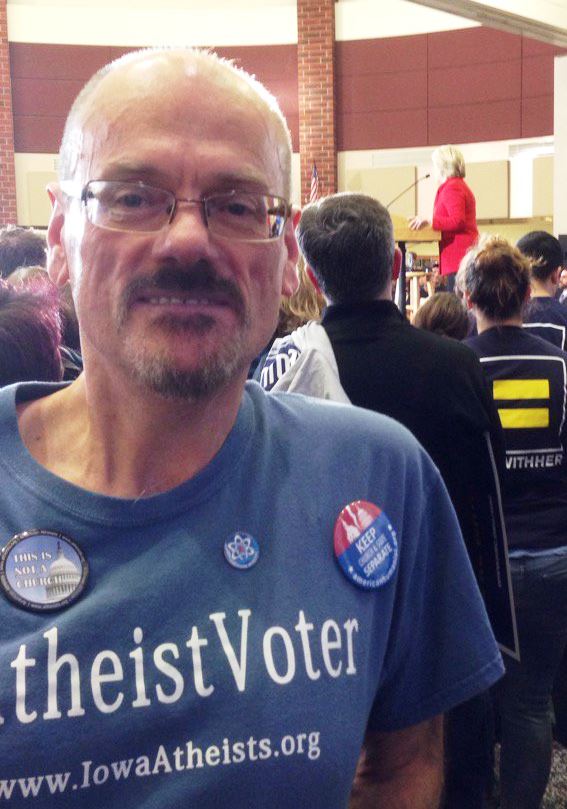 Rory Moe
Coordinator—Central Iowa CoR
Central New York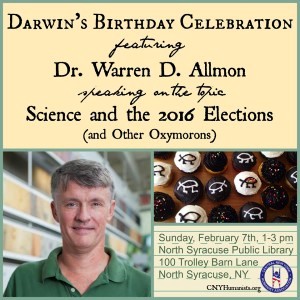 We wanted to do something different than the usual Darwin Day celebrations, since we're a new CoR.  We invited Dr. Warren Allmon of the Museum of the Earth in Itacha, NY to speak about how the science that non-theists take for granted has become something of a political battleground that is being played out in the current 2016 Presidential elections.
If you are in the Syracuse, NY area on February 7th, we'd love to have you attend.
Corrina Allen
Coordinator—Central New York CoR (and the most recent CoR of the Quarter!)
Tampa Bay
The Tampa Bay Coalition of Reason and UU Humanists will host their annual celebration of the birth of Charles Darwin, on February 6, 2016 from 1-4, in the Octagon Arts Center at Unitarian Universalist Clearwater, 2470 Nursery Road, Clearwater. We're very excited that our Speakers will be Frans de Waal, Ph.D., Professor at Emory University and Author of many books including "The Bonobo and the Atheist", and Deby Cassill, Ph.D., Professor from the Florida State University who specializes in the exciting social lives of ants and their evolutionary behavior…..sounds sort of human! Each will give a lecture on their topic and there will be a panel discussion, with questions from the audience, followed by a brief reception to interact with the speakers in a relaxed atmosphere.

Anyone who wants to know more about our CoR's events, please feel free to check out our newsletter!
Bill Norsworthy
Tampa Bay CoR
Delaware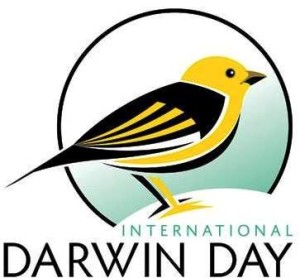 To celebrate Gov. Jack Markell's Darwin Day proclamation here in Delaware, we're hosting a special meeting at the Courtyard Marriott Hotel at the University of Delaware, on February 11 at 5:30pm and is open to the public.
Our guest speakers for the event will include distinguished professors from the University of Delaware, representing both anthropology and philosophy, Dr. UnitedCoR's Executive Director, Executive Director of the United Coalition of Reason and Nick Fish, National Program Director for American Atheists.
Refreshments and a cash bar will be available. Community members are invited to celebrate, reflect and act on the principles of intellectual bravery, perpetual curiosity, scientific thinking and hunger for truth as embodied in the life of Charles Darwin.
Chuck Dyke
Coordinator
Delaware Coalition of Reason