Dr. Linda Elder, Senior Fellow, The Foundation for Critical Thinking
Dear Critical Thinking Colleagues and Advocates:
Registration is still open for the International Fall Fellows Academy on Critical Thinking, taking place October 10-14 in beautiful Marshall, California. This event counts toward fulfilling the prerequisites for becoming certified in our approach. Furthermore, the Fellows Academy will provide facilitator's training to those attendees who have already met certification prerequisites. Space is limited due to the intimate nature of the academy, so you won't want to wait to register.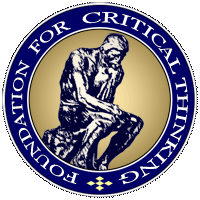 We are also pleased to offer two online courses this fall semester, both of which count toward certification in our approach. 'CT700: How to Infuse Critical Thinking into Instruction' is our instructor's course (credit options available), while 'CT800: Tools for Taking Charge of Your Learning and Your Life' is for students and others interested in learning the foundations of critical thinking. These courses introduce a substantive conception of critical thinking and how to infuse this conception throughout your work and life. Classes begin August 23, so those interested need to register now.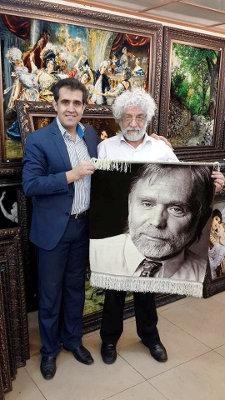 You may not be aware of some of our curriculum materials for students, which are inexpensive and can be used in most courses to help students learn to think within the logic of their courses. This week we offer two complimentary desk copies to professional educators within the United States: How to Study & Learn a Discipline and Analytic Thinking. For those interested, please email the following information to Ms. Hannah Boswell at [email protected]:
1) Your name and the name of your institution.
2) The full title(s) of the course(s) in which the guides might be used
3) The estimated student enrolment of these courses.
4) The best shipping address.
I would like to thank all of you who joined us for the 36th Annual International Conference on Critical Thinking and Educational Reform. Below you will see a magnificent image of a contribution made in memory of Dr. Richard Paul to the Foundation for Critical Thinking. This beautiful tapestry was commissioned by Mohammad B. Bagheri, a scholar in our community who has attended our conferences and Academy for the past several years, but who—despite our many letters of support—could not get approval through our US embassy to attend this year's conference.
We envision a world in which all persons who want to advance their understanding of critical thinking in community can do so, without hindrance by political forces. We thank Mr. Bagheri for this very fine and special contribution memorializing the life of our founder.
We stand with you, as we collectively make our contribution to a better world through our work in critical thinking!
Sincerely,
Dr. Linda Elder
Educational Psychologist
Senior Fellow