UnitedCoR is pleased to highlight a few upcoming events in the next few weeks.
The Freedom from Religion Foundation will host their 40th national convention in Madison, Wisconsin from Friday, September 15th through Sunday, September 17th. For more information on the conference, visit the FFRF's website, follow them on Twitter as well as on Facebook.
Mythicist Milwaukee's Mythinformation Conference will be held at the historic Pabst Theatre in downtown Milwaukee, Wisconsin on Saturday, September 30th. More information is available on their website, Twitter and Facebook.

UnitedCoR is here to help you promote your events through our Facebook, Twitter (@UnitedCoR), secular community app and online global calendar of secular-friendly events. For instance, this upcoming event in Pittsburgh is sure to pack the house. Helping you promote your events to a larger audience is one of the many services that UnitedCoR offers to local groups; send us an email and let us know how we can help you!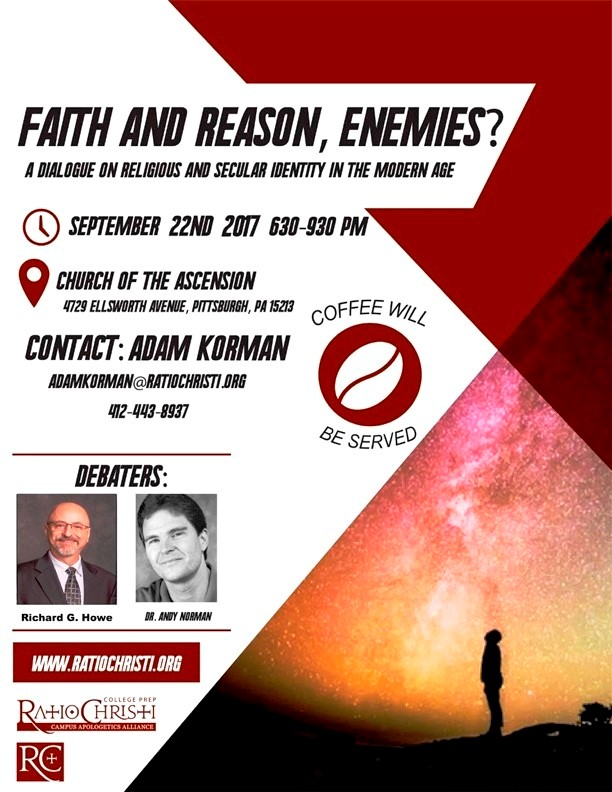 Disclaimer: The views and opinions expressed in these events are those of the speakers and are not a reflection of the official policy, position or an endorsement from UnitedCoR. Any concerns or questions should be directed to the event organizers and not United Coalition of Reason.