by Cary Shaw–Humanists and Freethinkers of Fairfield County (Connecticut Coalition of Reason)
and Tom White–Humanist Association of Ireland
April 9th represented an important day in the development of humanist groups in Westport, County Mayo, Ireland and Fairfield County, including Westport, Connecticut in the USA. The local groups linked up via a video conference call. "The national representatives of humanism meet regularly at international gatherings, but what was new here was that a group of "grassroots" people were meeting their counterparts from another nation," said Seamus O'Connell, convenor the humanist Group in Westport, Ireland.
O'Connell reported "As far as I am aware, ours is the first local Humanist Association of Ireland group to have contacted our counterparts in any state of the USA. We had a little difficulty at times in maintaining adequate WiFi connections with Connecticut, but achieved enough to be able to declare the meet-up a success. It was interesting to compare notes and discover the commonality of many of the problems we face as local groups."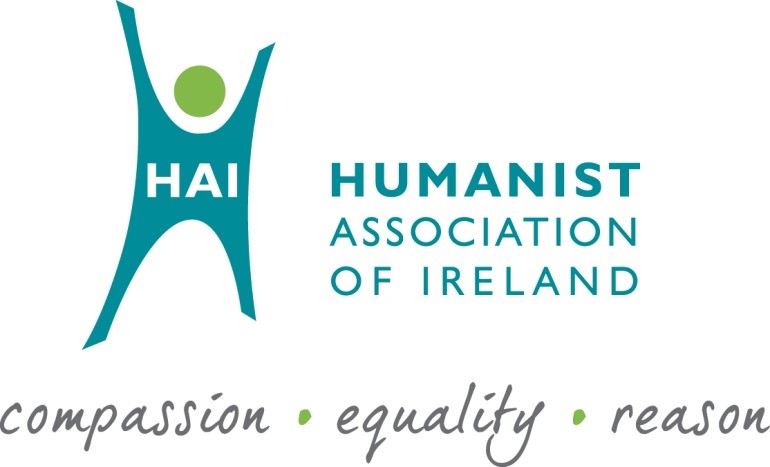 Cary Shaw, the president of the Humanists and Freethinkers of Fairfield County, was also enthusiastic about the project. "The bywords for humanism everywhere are reason and compassion, and it's important to promote that ethos not just in our local communities but everywhere in the world. So it was great to talk to the folk in Westport, Ireland. What we found was that we shared a common goal: ensuring that the legal rights of people without any religious affiliation, or of minority faiths, are maintained by our governments. Unfortunately, many governments across the globe are found wanting on this issue. We were heartened when we heard that the latest census in the Republic of Ireland had proved that non-religious folk there had become the second most popular grouping in the state, after the traditionally dominant Catholic Church. This mirrors growth in the United States, where according to Pew and Gallup polls, the number of the non-religious has grown to one quarter of the population. Numbers are always so important when it comes to lobbying for equal status."
Westport, Ireland is located in western Ireland, on Clew Bay, opening on the Atlantic. Fairfield County and its Westport, USA, are located in south-western Connecticut, on Long Island Sound.  Cary and Seamus thanked Sheila Garrity (Ireland) and Herb Wexler and Brandon Bisceglia (U.S.) who provided the technical know-how for the online meeting.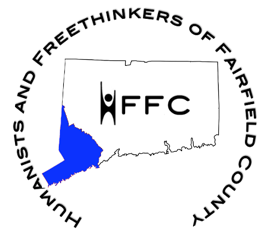 Follow-up meetings between the two groups are in the works. "Maybe this is something that other humanist local groups might think about adopting for themselves." the leaders said, "The new information technology means that such link-ups are both feasible- and free! So why not make use of what science can provide for us?"
Learn more about the Humanists and Freethinkers of Fairfield County at meetup.com/HFFCCT, and follow them on Twitter!