by UnitedCoR's Executive Director
Executive Director—UnitedCoR
"Chaos theory: the science of surprises and unpredictable variables." Consider it a non-theistic response to the concept of Providence, where things happen for some sort of reason because they were established, pre-ordained and moved to work in some sort of planned way. Thinking back on the past couple of weeks, I've certainly seen some disorder and yet, by being able to deal with things not having to go according to some plan, it's been an interesting journey, to say the least.
I hadn't imagined that the paper I submitted to San Diego a few weeks ago would provide more opportunities for the work of local CoRs to be put into national media, but it did. Likewise, the Secular Student Alliance conference in Tallahassee sparked media attention concerning voting habits of increasingly secular-minded younger generations. When I received the phone call to feature on a special interview outlining UnitedCoR's experience with younger voters, I couldn't pass up this opportunity. It was a pleasure to see local examples of CoRs and non-theist leaders, such as Gary Alexander, and the winter display that was erected by Omaha CoR, prominently featured in the shorter version of the interview.
The past two weeks have provided many examples of the consequences of bringing religious beliefs into public policy, and local CoRs have certainly played a role with highlighting and pushing back against the pressures that are being exerted on policy-makers in their state and local areas. For example, Atlanta CoR has watched their Governor veto a contentious "Religious Liberty Bill," but also a revived interest in their former Fire Chief who was dismissed last year and is now being represented by the Alliance Defending Freedom. The three CoRs in and around Idaho raised alarms that legislation had been considered to allow religious texts as reference sources into public school lessons, but was ultimately vetoed. The recent news of the anti-LGBTQ "bathroom bills" has spread beyond the four CoRs in North Carolina, and is gaining international attention. When the interview host asked me about what I felt was driving younger voters away from religion, examples such as these were easy to show.
Adding to the unpredictable variables was a delightful, small book that we received from Dr. Fred Whitehead of the Kansas City Coalition of Reason on The History of Radical Politics in America. We met Fred at the Kansas City Oasis in January and were fascinated by his work on the historicity of freethought leaders in early American history—especially high-profile founding figures such as Jefferson and Paine. Some of the key issues in From Founders to Fugutives: The Strange Odyssey of Freethought in America, that Fred's work touched on are labor, taxation, employment, and government budgets—issues that have been overlooked the past few weeks with the struggle to insert religious belief into civic legislation. These larger issues should be at the heart of political discourse because, in Fred's words, "we have seen confidence and hope, an ability to express and solve problems, a coming to terms with issues without fear or evasion, and the forging of a creative and imaginative humanism, shaped by a belief in the liberating potential of science and culture."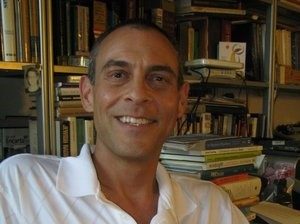 I'm confident that there is a growing trend for younger voters to be less-inclined to embrace religious belief in their voting habits, when given the opportunity to look beyond a narrow polemic of "sincerely-held belief", and to engage in the consideration of long-term implications in the voting process. Last week, Rabbi Binyamin Biber's presentation and student discussion that marked his 5th year as the Humanist Chaplain at American University, opened the door to address issues that are being overlooked such as immigration, health care (especially reproductive health care choices), employment and ethical implications from scientific advancement. The Humanist student community were less-impressed by what they described as the fête and spectacle aspect of the current national elections as it seems to have substituted religious beliefs and values over employment, environmental ethics, global relations, education and how they'll pay for their student loans (a collective, nationwide debt that surpassed $1 trillion earlier this year).
When I consider the growing number of religiously-unaffiliated younger populations (in addition to those who hold theistic beliefs but recognize that these are private and personal matters that people often find offensive to have them foisted into public life), it makes me feel good to see their courage when they openly call for accountability and civil discourse in secular matters that affect everyone in the community. I'm also proud that diversity is being added and celebrated in many local areas, and that UnitedCoR is able to help plug new people into places where they can flourish and bring new perspectives into local work.