American Atheists will be holding their annual conference in North Charleston, SC from August 19—21st. Mandisa Thomas, President of Black Nonbelievers (one of UnitedCoR's many cooperating national groups) and Coordinator for Atlanta CoR, will be among the list of speakers.
For more information about the conference, check out American Atheists' website, as well as their Facebook and Twitter feeds.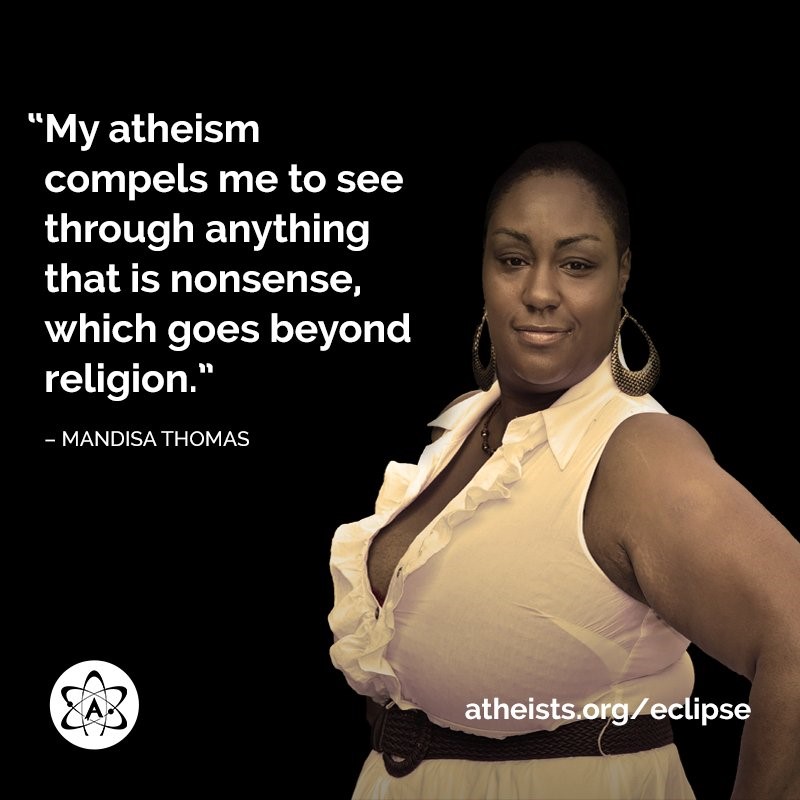 Disclaimer: The views and opinions expressed in these events are those of the speakers and are not a reflection of the official policy, position or an endorsement from UnitedCoR. Any concerns or questions should be directed to the event organizers and not United Coalition of Reason.