by Jase
Executive Director, UnitedCoR
You just never know who will breeze into town when you least expect it! It was a real pleasure to get to see a former student of mine, Varinder Singh Bola BSc, knowing that he's done well for himself since I was his A-Level Religious Education and Philosophy teacher in 2007. (These days, though, it's the Honourable Councillor Varinder Singh Bola of the London Borough of Redbridge!) I've always kept in touch with Varinder over the years about how things have gone with his education, his recent Anand Karaj (wedding) as well as the successes he's had in politics. Even still, you just can't compare being around someone you care about and keeping a friendly connection going in person.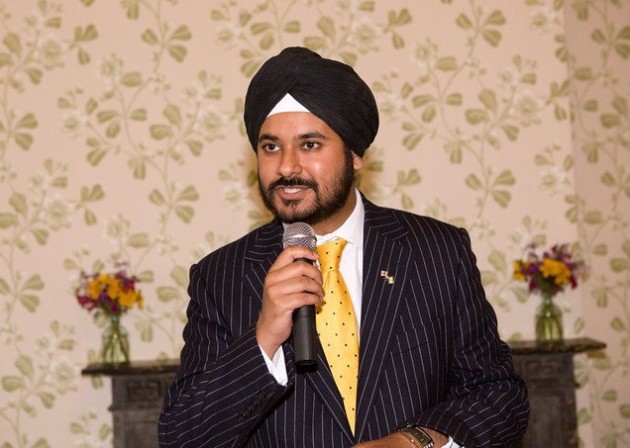 After catching up with each other, we were joined by someone whom I had not yet met, but had already known from my days at the University of Oxford, when he was running a successful campaign for Oxford City Council. It was my treat to meet Fiyaz Mughal OBE (Officer of the Order of the British Empire) FCMI and to learn more about a non-profit that Fiyaz founded: Faith Matters. Like Varinder, Fiyaz understands the need for a true and thriving diversity in any local community, and together, along with other high-profile and dedicated people, they are addressing the extremism that has started to grow in the UK as well as in the EU.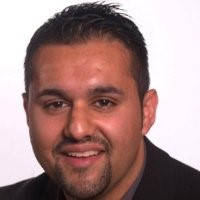 Our initial conversation started jovially with a very light-hearted exchange regarding perceptions of people, the need for critical thinking when discussing sincerely-held beliefs, misconceptions with religious belief, and we even teased each other about how each of our communities are often misunderstood (for instance, Fiyaz and I like the same kind of wine!). As the conversation continued, the three of us also recognized that the lack of wholesome and proper dialogue between each others' communities could potentially lead to fear, mistrust and even worse, ostracism, prejudice and profiling. Neither Fiyaz nor Varinder regard any belief system as monolithic— beliefs, values, customs and practices change as societies evolve. Potentially, portions of society that refuse to evolve can lead to polarization and extreme views, as they create a sense of belonging and identity in opposition to someone or something else. That sense of extremism that leads to unreasonable and inhumane actions in any form is what lies at the heart of Faith Matters' outreach and mission.
But what about the role that non-theists play in the local community…why would that be of any interest to an organization like Faith Matters? First of all, similar to UnitedCoR's model, Faith Matters looks to local leaders and grassroots collective work to create and maintain open lines of communication and to ensure that an inclusive message is sent out: all belong, and all voices in a democratic society must be considered, not a monopoly for one. Faith Matters has also noticed that secular values can even be shared by people who hold theistic beliefs—but who also know that it's inappropriate to force those beliefs onto others—and that perhaps secular communities and coalitions can be used as a "community barometer" to help recognize when decisions are moving towards one extreme or another. Most importantly, Faith Matters also recognizes that theistic belief is not synonymous with morality and that the sincerely-held beliefs of non-theists is equally important and valid in pluralistic, democratic societies.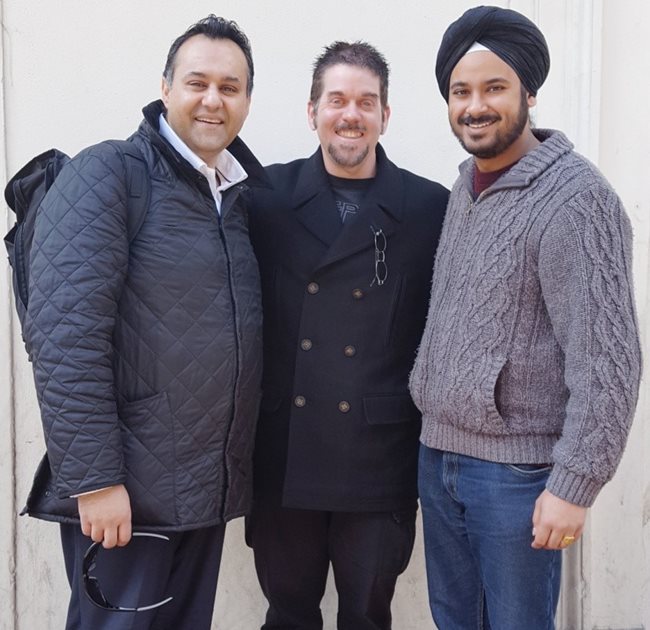 Through our discussion together, it reminded me of Gary Alexander's UnitedCoR article from December 2015 when he said, "When one person starts from a position of superiority, the other person will be less receptive to the message. We tend to have a social self defense mechanism where we put up barriers when someone condescends to us." Not everyone wears their sincerely-held belief on their sleeves, or feels the need to "shout it from the rooftop". Perhaps if Varinder, Fiyaz or I had taken this approach, we wouldn't have been able to create the strong bonds, or make the connections with each others' work that we did. From our fun-filled but meaningful conversations, in a very short time we rekindled friendships and made new ones, including some groundwork for future endeavors across the Atlantic. Likewise, each of us was comfortable in the knowledge that there was so much that we did not agree upon in terms of beliefs, but because of an open-minded approach and critical thinking regarding our conversations, we were able to focus on our commonalities, which turned out to be more than we had first imagined. Once we began to focus on what we had in common, the less important our differences became…all three of us departing the coffee shop as friends and allies.