We are Secularists, Non believers, Free thinkers and Atheists
of Northern California
Links to Secular Resources
No Frills No Ads No Pop Ups
A Resource just for you to Internet sites
that may interest and or educate you.
The idea of these links is here they are, you check them out.
On what subject? We'll let you guess…
(sort of alphabetical)
Interested in expressing yourself with a T-Shirt?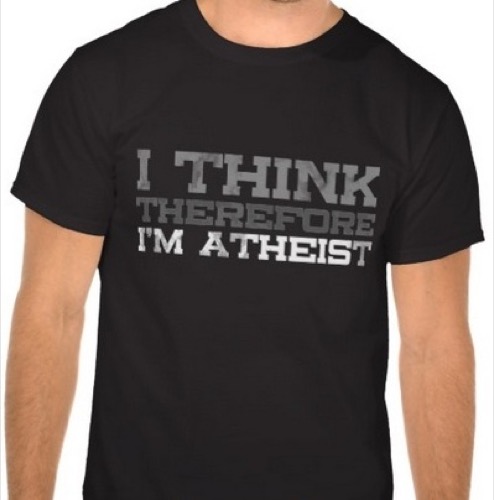 Here's a few sites that can help.
Evolve Fish is a well known secular site
Zazzle is another site for secular apparel
Freedom From Religion Foundation T-Shirts

Chico Makes the National News – January 2015
FFRF Letter to Chico Mayor – July 31, 2014
Generation Atheist! Mellennials and Religion
Greece v. Galloway Audio – Listen to the Supreme Court oral arguments – live
Town of Greece v. Galloway Supreme Court Oral Arguments – pdf file
Obama Administration Backs Prayers at Council Meetings
Rev Palmer Amicus Brief for Greece v. Susan Galloway and Linda Stephens
Town of Greece Amicus Brief for Greece v. Susan Galloway and Linda Stephens
George Gold and Bryan Ervin were guests on Chico, CA Christian Radio on June 20/21, 2013
KKXX FM 104.5 – Local Talk with – Jerry Olenyn
There are two files here – each one about 20 minutes (30 minute show)
(the Ads have been removed, right click and download to your pc)
June 20 June 21
The Blessings of Atheism
The New York Times, January 5, 2013
by Susan Jacoby
We do want our fellow citizens to respect our deeply held conviction that
the absence of an afterlife lends a greater, not a lesser,
moral importance to our actions on earth.
FIERCE HUMANISM – Humanism in a Shitstorm
January / February 2013 Humanist
by: Greta Christina
Check out Christina Rad's YouTube Channel
(you'll be entertained and informed)

American Humanism

Secular Coalition for America
Kids without God
(a web site geared to Kids and Teenagers)
Freedom From Religion
(great newspaper, they file lawsuits!)
The Pew Research Center (the full 80 page pdf report)
"Nones" on the Rise: One-in-Five U.S. Adults Have No Religious Affiliation October 2012
The Pew Research Center (the full 80 page pdf report December 2012)
A new International study by The Pew Research Center finds
that roughly one-in-six people around the globe (1.1 billion, or 16%) have no religious affiliation.
The Fall of Foolish Faith
"Science flies us to the moon. Religion flies us into buildings."
Faith on the Hill: The Religious Composition of the 113th Congress
Visit our Facebook Page
Join Our MeetUp group
Isn't it annoying when you're surfing the Net, you click a link and it's dead?
So let us know if any of the above have problems, and we'll fix it
Comments? Suggestions?