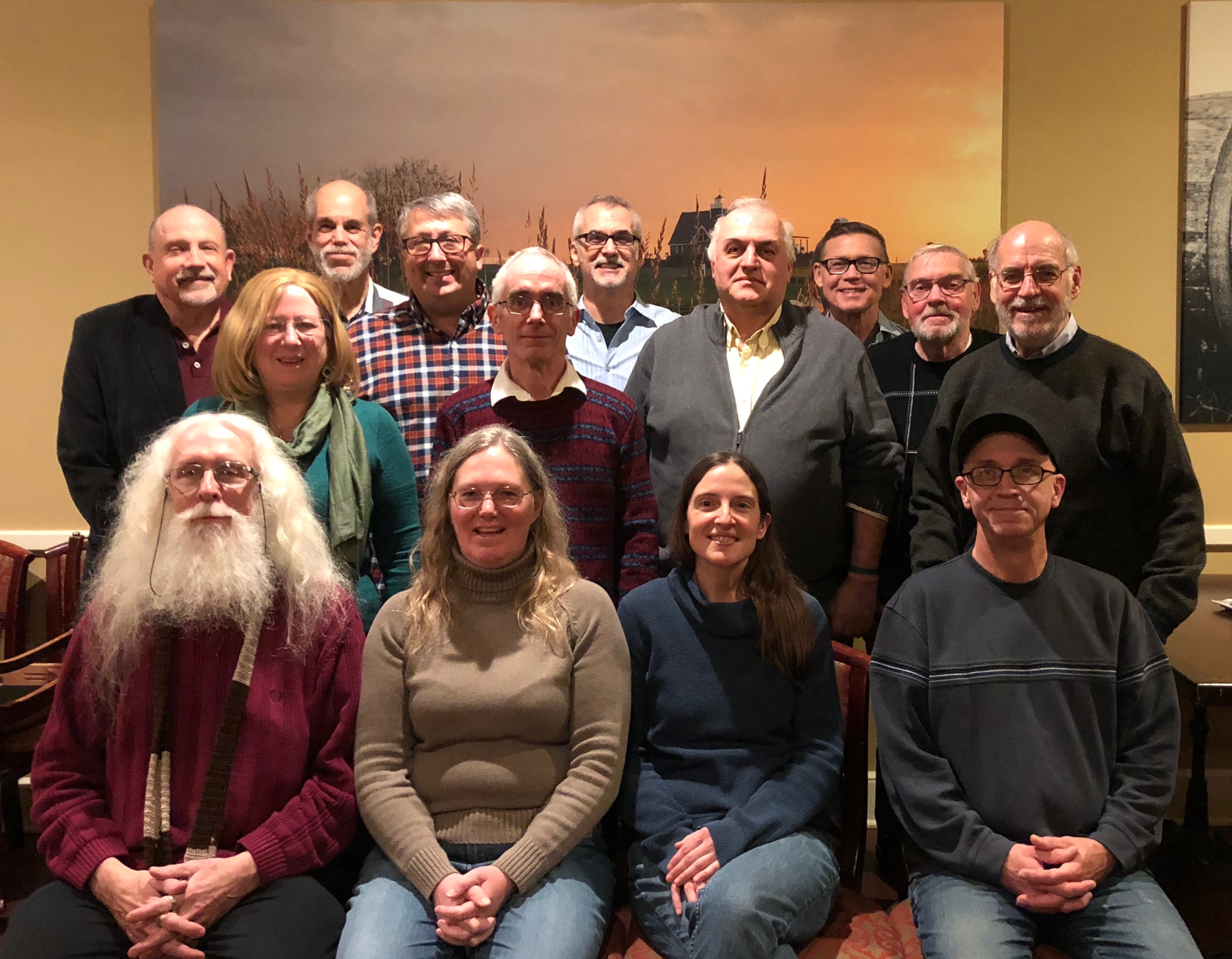 At the Connecticut Coalition of Reason's (CT CoR) annual meeting on January 27th Carol Siddall, President of the Humanist Association of Connecticut (HAC) and resident of Southbury was re-elected co-chair; Ken Spencer, President of the Atheist Humanist ...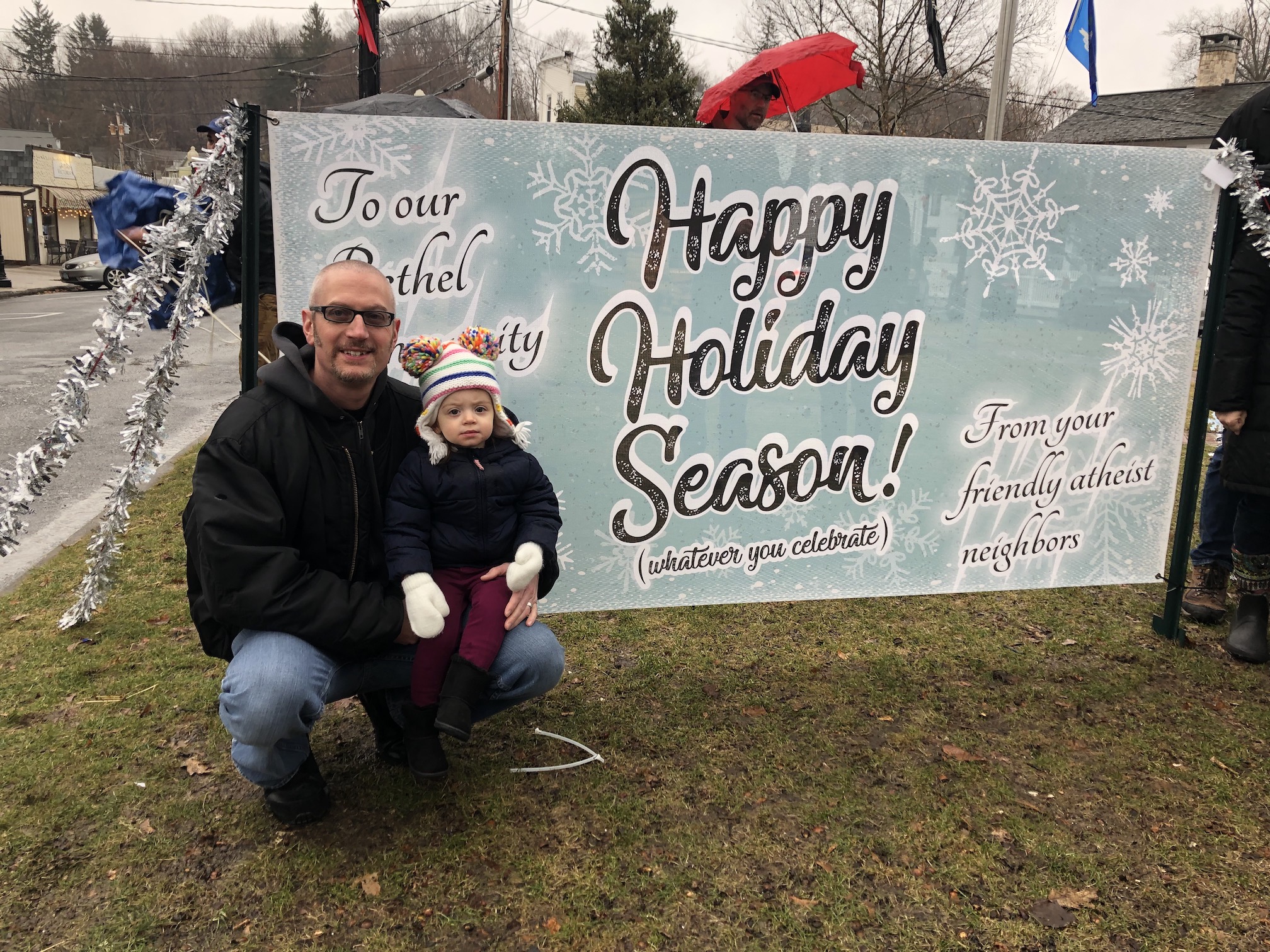 The imaginary War on Christmas seems to come to Connecticut every year.  This year Bethel resident, James Naddeo, wanted to put up a Holiday Display in response to the solitary creche displayed on the town green. Details aside, Residents of Bethel got ...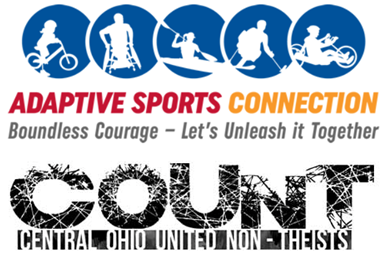 Happy Holidays with Columbus CoR! AMEN Mixer Atheist Membership for Equitable Nominations (AMEN), an activist group and the newest addition to the Columbus Coalition of Reason, is having a social event on 12/12. The topic is Grilled Jesus: Debating Religi ...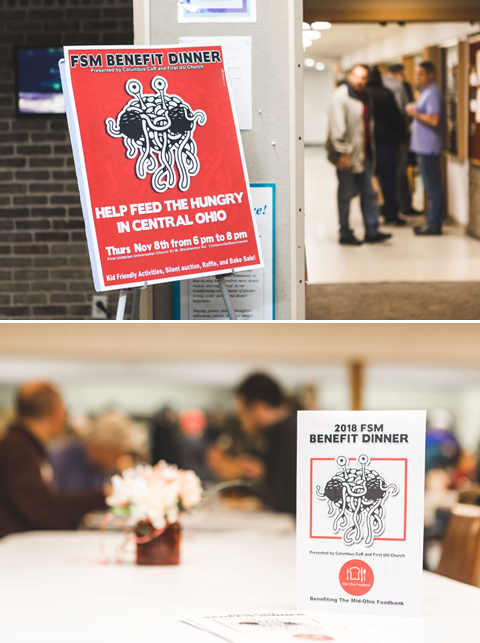 $16,580.45 and 1,914 lbs of food collected for Mid-Ohio Foodbank by Columbus CoR groups since 2012 and $2,333.23 was raised for the Mid-Ohio Foodbank. 133 diners enjoyed the noodley goodness prepared by 28 volunteers from local humanist, atheist, and s ...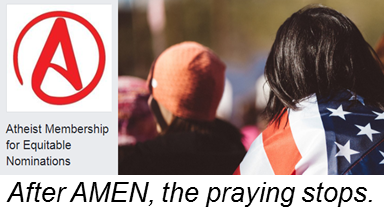 Activist Group Joins Columbus CoR Atheist Membership for Equitable Nominations (AMEN), founded this Fall, is working toward the acceptance of atheists and nonreligious persons into society and government and holds representatives accountable to the gro ...
Get The Mobile App
Find secular events all over the world in our free mobile app!

Get it now
Local Group Reports
Click a state to find out what's happening!