Tallahassee CoR hosted a dinner to honor Sir Harry Kroto before he returned to England for his retirement. Harry has served as the honorary chair of CFI—Tallahassee for many years and has provided us with many interesting lectures during these years, after having won the Nobel Prize in Chemistry in 1996 for the discovery of the 60-carbon molecule named buckminsterfullerene.
Harry has been a tireless advocate of science education. From his Wikipedia article, "in 2007 he started a new internet educational initiative. This Global Education Outreach in Science, Engineering and Technology project—known as GEOSET—is streaming science, engineering and technology programmes of all kinds at www.geoset.info and www.geoset.fsu.edu. This project aims to help teachers improve the quality of science education in schools worldwide."
Although Harry and his wife, Margaret, have retired back to their beloved England, he has agreed to remain Honorary President of CFI-Tallahassee and continue to provide it with guidance and support.  We appreciate all that Harry and Margaret have done for us here in Tallahassee. We wish them safe journeys together and hope to see them back in Florida again soon!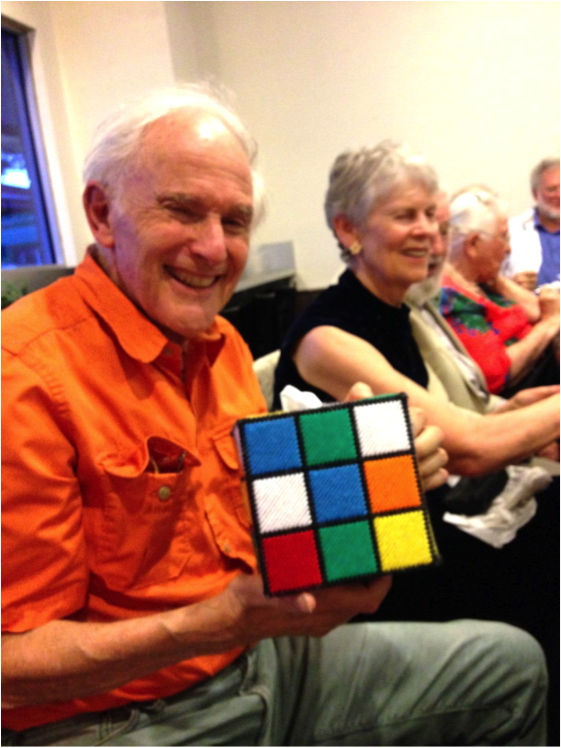 Richard Hull
Coordinator—Tallahassee CoR
If your local CoR is celebrating and honoring the work and commitment to your local area, please send us a photograph and some information to [email protected]. We'd like to help you honor and celebrate their commitment, just as we have helped Tallahassee CoR thank Sir Harry Kroto for his work.
–Susan