Jase
Executive Director–UnitedCoR
We're always excited to meet new groups when we visit local areas, and we enjoy hearing about new ideas, visions, local and national outreach programs, as well as meeting many local leaders who have dedicated their community's time and other resources to achieve great goals. As we start a New Year in 2018, it's my pleasure to announce that Brighter Brains Institute has joined our growing list of national—and global—cooperating groups, and they have some ideas and projects that could be just the thing to help bring your local secular-friendly community together to make a difference for others in need!
Brighter Brains Institute (BBI) is a California-based non-profit 501(c)(3) charity that promotes Humanism and atheism across America (and in global contexts) by supporting secular communities. In Uganda, BBI has recently built two atheist/humanist-led orphanages and provided funding for sixteen schools and fourteen clinics. The BBI's strategy is to provide investment funds in sustainable businesses: piggeries, chicken farms, passion fruit farms, vanilla bean orchards, tomato farms, tilapia ponds, tractors, motorcycle repair garages, fishing boats, and the like. The BBI's future goals are to promote critical thinking curriculum in Ugandan schools, and then to introduce this kind of support in rural India. The BBI also plans to provide "apostate support" to ex-Muslim and ex-Christian atheists in Nigeria, and to assist in creating secular-friendly communities in the Appalachian region of the US.
One recent crowdfunding campaign is a joint partnership between the BBI and another of UnitedCoR's cooperating affiliates—the Atheist Alliance International—to start a vanilla bean farm on the campus of Pearl Vocational Training College in Uganda. (Pearl Vocational Training College is a secular humanist school in rural Uganda that empowers marginalized people on the "fringe" of society, such as HIV-orphaned youth, abandoned and widowed women, and teenage unmarried mothers.) Since vanilla beans are one of Uganda's most profitable crops, the agricultural skills of learning how to cultivate and market the beans will provide sustainable income to Pearl Vocational Training School, plus change local attitudes and perceptions about nontheistic ethics of altruism and grassroots relief efforts. (Vanilla beans are easy to grow in Uganda, but they're so valuable that armed guards have to be hired near harvesting time, to protect the crop from thieves!)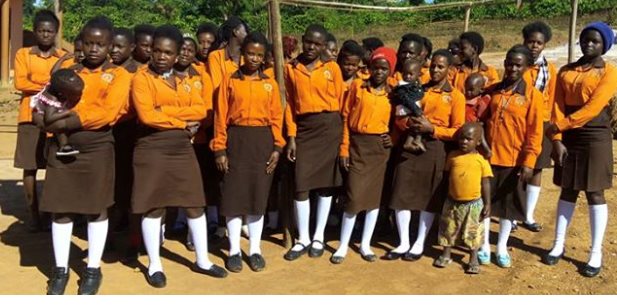 Revenue from selling the vanilla beans will be used to set up a candle-making factory and a sewing workshop where eco-friendly feminine sanitary products will be made. Both products will be sold at the local Masaka market to provide funds for the college and to provide practical, hands-on experiences in entrepreneurship for the students.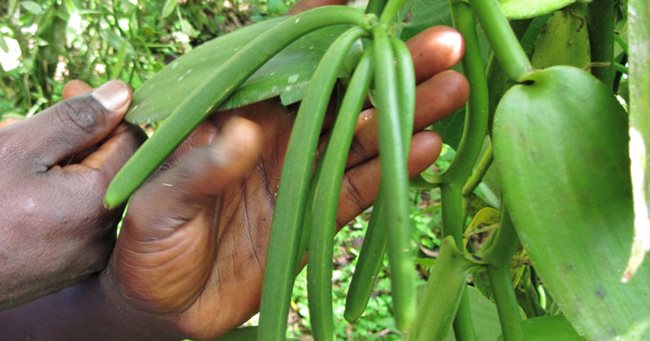 We welcome the Brighter Brains Institute to our growing list of national and global cooperating groups, and look forward to working with the BBI and its staff of caring, dedicated people who are looking for other partners to help them DO good without a god. You can also learn more about the BBI on their Facebook page (the Brighter Brains Humanist Action Coalition), so please check them out!