UnitedCoR is pleased to announce two upcoming conferences
Gateway 2 Reason 2 Conference in St. Louis, MO from July 28th—30th, 2017
Also, if you're in the Detroit CoR's area, on April 29th, the Michigan Atheists are sponsoring a conference from 9am—4pm at the Center for Secular Humanism in Farmington, MI.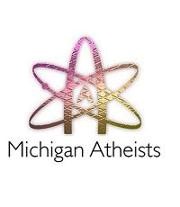 If you know of any major events or conferences in your local area that you'd like UnitedCoR to help promote, please let us know, and we'll publicize them through our Twitter and Facebook pages, as well as forthcoming free secular calendar app!
Disclaimer: The views and opinions expressed in these events are those of the speakers and are not a reflection of the official policy, position or an endorsement from UnitedCoR. Any concerns or questions should be directed to the event organizers and not United Coalition of Reason.