The Omaha Coalition of Reason's mission is to help local nontheistic groups work together to achieve higher visiblity, gain more members, and have a greater impact in our local community. We achieve this by serving as a vehicle through which local groups can more easily cooperate with each other, through the coordination of advertising and special events designed to raise public awareness and alter perceptions, and by promoting and growing our local "community of reason".  ("Community of reason" is a generic term that includes all self-identified nontheistic organizations, whether they call themselves humanist, atheist, scientific, agnostic, bright, Ethical Culture, freethought, Pastafarian, rationalist, realist, skeptic, secularist, or by some other term.)
Below the divider you'll find a list of the member organizations that currently comprise the Omaha Coaltion of Reason along with a brief description of each group and links to their sites on the Internet.  Thank you for visiting us and learning about the local community of reason here in Omaha.

Member Groups
---
The Atheist Community of Omaha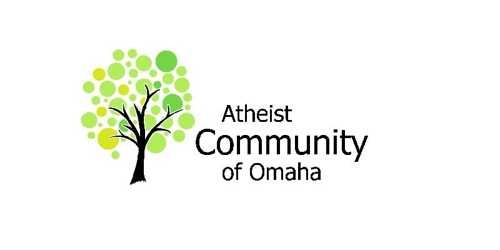 The Atheist Community of Omaha is a safe place for non-theistic individuals and families to engage in educational, service, and social activities within our larger community.  
We are not anti-religious but encourage free thought and positive interactions with like-minded individuals as well as those with differing views.
---
Rationalists, Empiricists And Skeptics Of Nebraska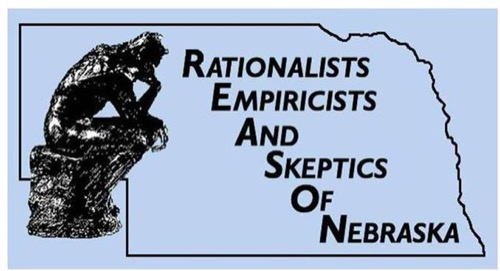 The mission of R.E.A.S.O.N. (Rationalists, Empiricists and Skeptics of Nebraska) is to encourage critical thinking. Members are dedicated to researching and exposing fallacies in such areas as medical quackery, pseudoscience, Biblical literalism, religious and political extremism, racism, and homophobia. We promote the use of scientific methods, evidence, logic, and reason to gain insight and understanding.
---
OMAHA
Omaha Metro Area Humanist Association

The Omaha Metro Area Humanist Association is an official Chartered Chapter of the American Humanist Association and an affiliate organization of the Council for Secular Humanism.  OMAHA seeks to promote the awareness, acceptance and equality of humanists in our community, advocate for progressive values, support the development and advancement of humanist thought, support the separation of government and religion, encourage rational thought and scientific inquiry, and provide a safe environment where humanists and other non-theists can work together to move society forward with a firm reliance on reason and humanity.
If you believe in: reason, compassion, justice, secularism, equality and pluralism… welcome to your community.
---
 UNO Council for Humanist Thought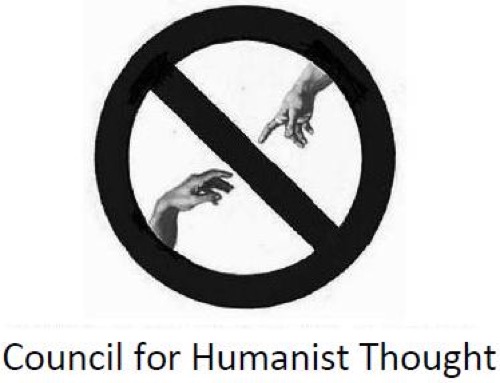 The University of Nebraska at Omaha Council for Humanist Thought is the student arm of the Omaha Metro Area Humanist Association. We are devoted to the promotion of human values and concerns while discarding supernatural and religious systems of belief as a basis of morality and decision-making. The UNO Council for Humanist Thought does not proselytize or seek friction with organized religion, but instead seeks to create a safe zone where practicing Humanistic thinkers can meet and provide a resource for those who are dissatisfied with theology and wish to inquire about alternative non-theistic lifestyles.

---
Offutt Humanists
Proides for the spiritual fitness of Humanists,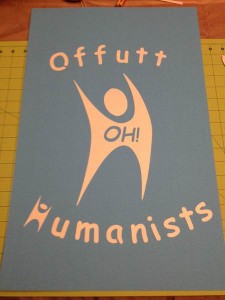 freethinkers, atheists, agnostics and other free-of-faith in the Offutt Air Force Base community.
Offutt Humanists is command-approved to operate on Offutt.
"This is a private organization. It is not a part of the Department of Defense or any of its components and it has no governmental status."


---
UNO Secular Student Alliance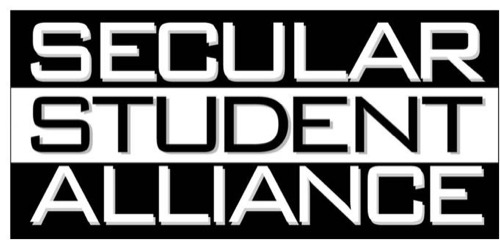 The University of Nebraska at Omaha Secular Student Alliance is a democratic society of scholars dedicated to organizing, uniting, educating, and serving students that have an interest in a secular, non-theist philosophy while promoting the ideals of scientific and critical inquiry, democracy, secularism, and human based ethics. It shall be the purpose of this Alliance to promote and encourage excellence in personal scholarship and personal conduct while researching, discussing, and critically examining both the relation that religion has on an individual and societal level and the struggles of living without it. Tolerance of the creeds and beliefs of others is of the greatest importance and will be the guiding principle of the Secular Student Alliance. The Alliance shall continually strive to further our members and our community's understanding of secularism through active participation in social, intellectual, and service activities.
---
Local Secular Resources
---
Nebraska Secular Home Educators