The Secular Student Alliance (SSA) at The Ohio State (OSU) hosted an excellent presentation by Matt Dillahunty last night. 70 attendees enjoyed conversation and the pizza provided by SSA at OSU before this free event. Brian Groenke, President of SSA at OSU, introduced the host of the long running (since 2005) webcast and cable-access television show, The Atheist Experience. Dillahunty was President of the Atheist Community of Austin from 2006 to 2013, founder of the counter-apologetics encyclopedia Iron Chariots and formerly hosted the live internet radio show Non-Prophets Radio. He has been an active speaker and debater and split his on-stage time last night between a presentation about Debating Atheism and a question-and-answer session. Dillahunty wrapped up with a magic trick using audience member Mike Bondoc who was celebrating his birthday that night.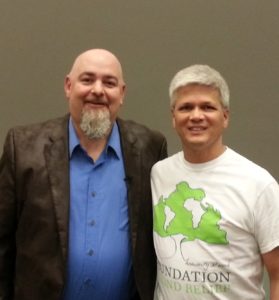 SSA at OSU has invited Columbus CoR group members to hear Hemant Mehta, the Friendly Atheist, on Thursday March 30th in Thompson Library Room 165. Central Ohio United Non-Theists (COUNT), Omnipresent Atheists (OA) and the Humanist Community of Central Ohio (HCCO) advertised the previous event and most will be advertising this one.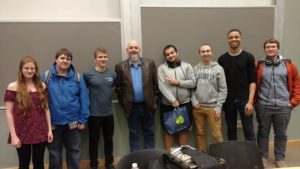 COUNT, HCCO, OA and SSA at OSU are members of the Columbus Coalition of Reason (http://columbuscor.org/).
Columbus CoR Pages