Two stories from courageous Iowa atheist organizations came to prominence this week. Activists in Linn County donated science equipment to a local school, and activists in Waterloo take on prayer at town meetings, ensuring the inclusion of Iowa atheists.
Shortly after being sworn in as Waterloo, Iowa's first African American Mayor, Hart announced that he was bringing prayer back to City Council meetings after a 12-year hiatus after a previous mayor Tim Hurley nixed such prayers. Hurley was quoted in a Waterloo Courier article explaining his decision, saying "There's other ways I can express my religious beliefs other than at the council meeting," Hurley, a practicing Catholic, said at the time. "Most of us are Christians, but we are not a Christian body. We are a public body."
Admins and members of the growing Cedar Valley Atheists, an Iowa atheist group–that serves the secular community of Waterloo, Cedar Falls and surrounding communities–flooded Mayor Hart's office with emails, letters and phone calls in opposition of his plan. In his personal email to the Mayor, Justin Scott demanded a meeting to discuss his personal opposition to the plan to bring prayer back. Mayor Hart agreed to not only meet with Scott but also with fellow Cedar Valley Atheists administrators and group founders Joshua Adams and Brian Helmrichs. The meeting took place on March 1, 2016 in the Mayor's office.
"We felt there was no reason to bring prayer back to government meetings. Politics is already divisive enough, why bring something controversial like prayer into the mix?" said Scott, who said the Iowa secular group's letter to the Mayor was a group effort with many people involved in drafting it that are passionate about keeping religion out of government. "Once the Mayor made it clear that his plan for bringing prayer back to meetings wasn't going away, we in the secular community were committed to making sure that the process was inclusive and followed the law of the land."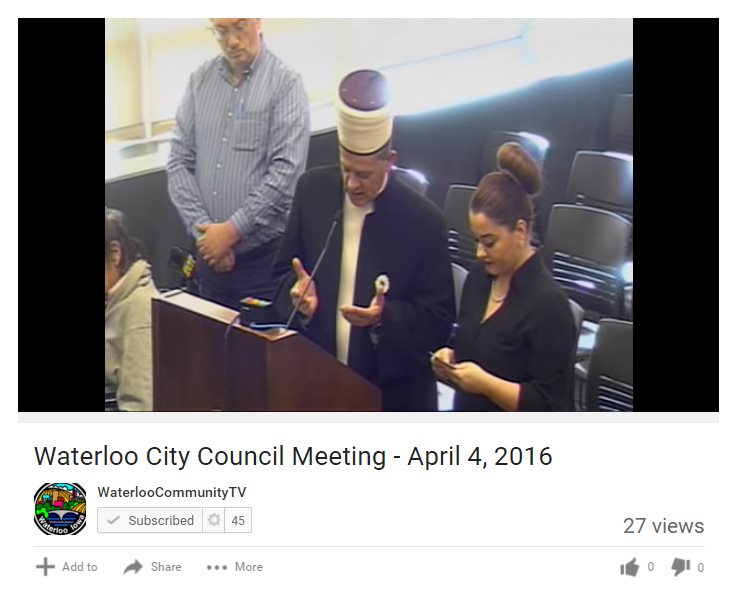 During the meeting, the humanist group expressed the frustration felt by the Waterloo secular community when it had heard about the Mayor's decision to bring prayer back and demanded that prayer be stopped immediately. They also expressed to the Mayor how offensive it was that he would go on record as stating that "We have a great faith-based community in the city of Waterloo. We want to incorporate them into our meetings and decision-making as well." The group of Iowa humanists told the Mayor that this publicly showed favor to the religious community while excluding non-believing community members and did nothing to promote or welcome the secular community into meetings or decision-making across the city.
Below are photos of prayers being held at town meetings, and the letters that Cedar Valley Atheists sent before and after their mayoral meeting.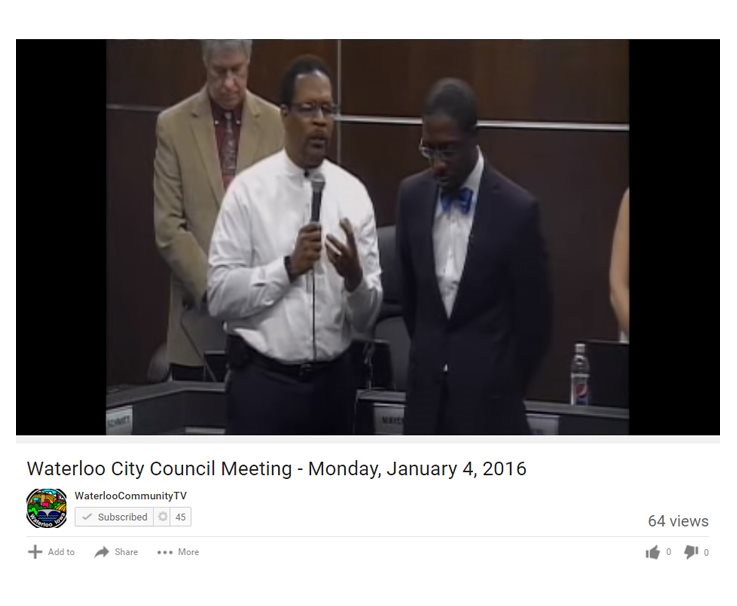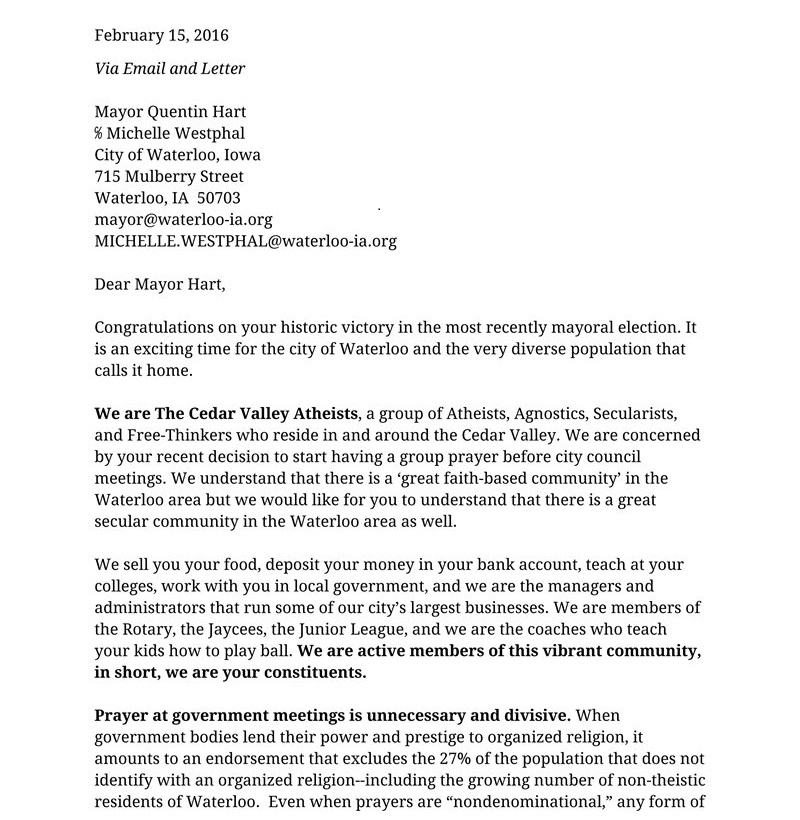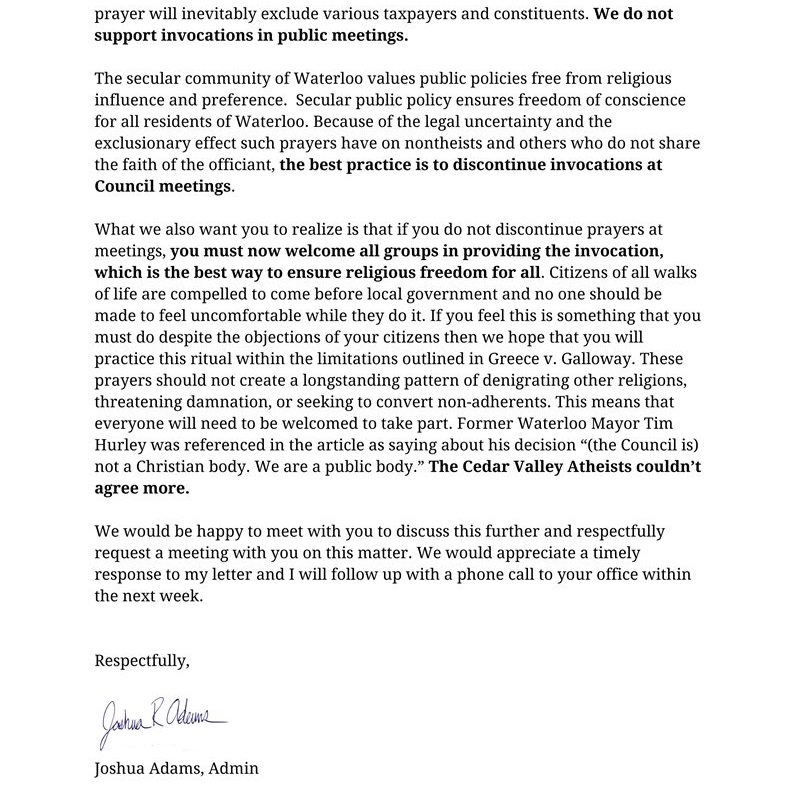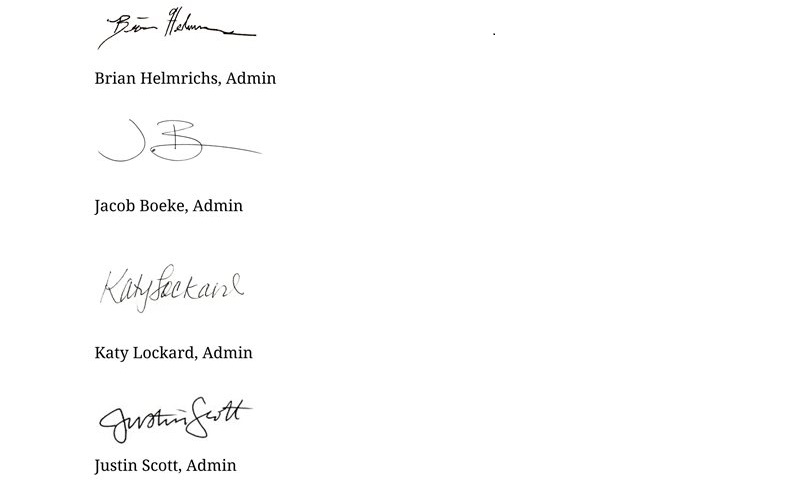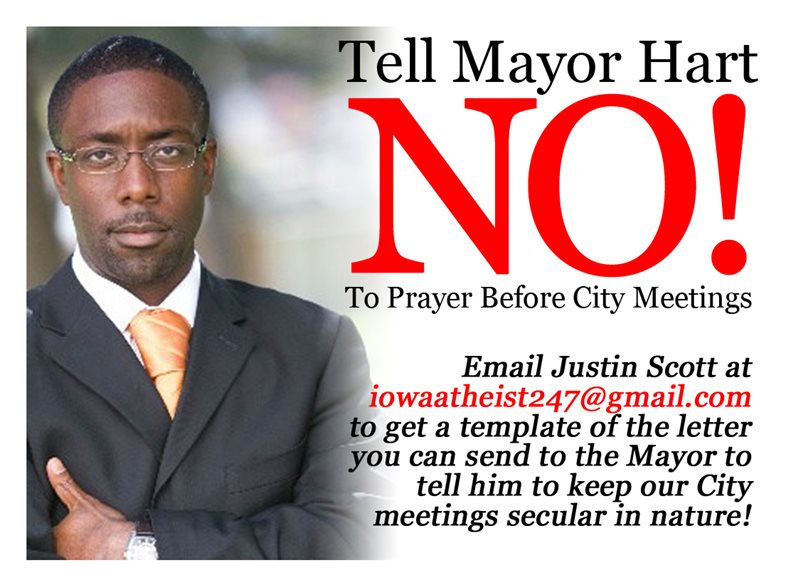 ---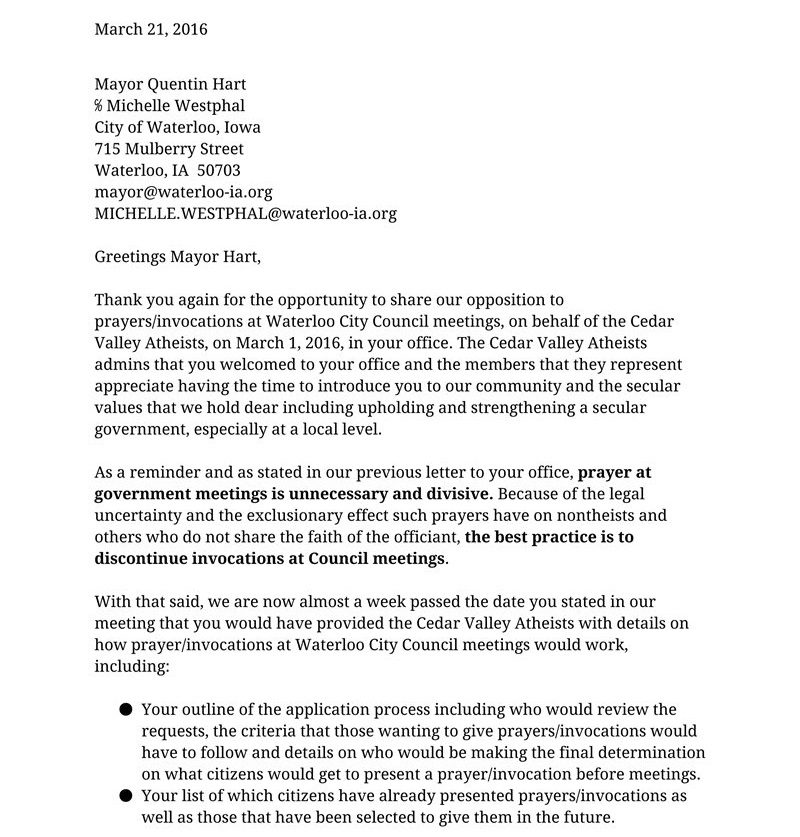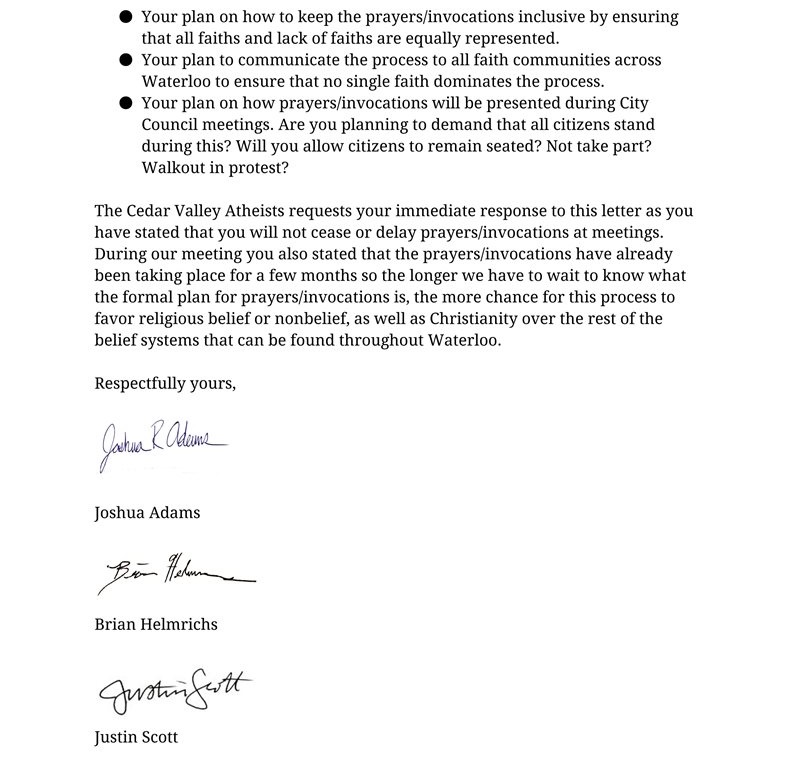 ---