by Melissa Pugh
Grassroots and Outreach Coordinator–United Coalition of Reason
In our last global newsletter, UnitedCoR reported that our web-based calendar and app (just type in "unitedcor" in your phone's app store) had the information for over 35,000 secular-friendly events across the world. One event in particular—held near the Detroit Coalition of Reason—was Muslimish's second conference of 2017. I was able to catch up with Noura Embabi—the President of Muslimish—after the conference and to find out more about what Muslimish is about and how local secular-friendly communities can link with Muslimish's networks and broaden the local outreach diversity.
Noura is an Egyptian-American woman, born and raised in New York City. As a child, she attended private Islamic school—first only on weekends, and then as a full-time enrolled student. Her parents had hoped to impart Islamic values on her while she grew up in the West.

In her late adolescence, Noura began having doubts about the existence of a god, and soon afterward she took issue with specific teachings of Islam: the notion of heaven—and especially hell—didn't sit well with her. Noura was also skeptical that a god could be extremely benevolent but also violently punitive, and that the perceived superiority of humans to all other organisms, as well as claims to miracles and the inception of our world directly opposed her rationality and education in the sciences. It was only after having strong doubts that Noura read more Quran and hadith, which only dismayed her further with regards to the status of women and nonbelievers in mainstream Islam.
Noura now lives openly as an ex-Muslim and has been vocal about her views with family members and the general public over the last six years. She feels very strongly that she can denounce a religion while still feeling compassion for and respect the human rights of its followers. This pluralistic stance is why she's a member of Muslimish. When she joined Muslimish in 2013, she met other ex-Muslims for the first time in her life, and since then, she's lost all shame for being an "apostate."
UnitedCoR: What was the topic of the Detroit conference and why was it important to your group?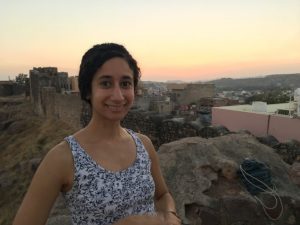 Noura Embabi: The theme of the conference was "Secular Identity in Our Muslim Communities." This is central to our group because we recognize that secularism—questioning of norms, and freethinking—are phenomena that are very relevant in our Muslim communities, whether or not individuals who dissent ultimately leave Islam or not.
Muslimish exists as an organization to normalize the act of questioning for all—current Muslims and former Muslims—allowing a space for those who find no other place for critical discussions about religion. As such, we welcome Muslims across a spectrum of religiosity, with full knowledge that cognition and faith are not black and white, and that an individual can choose to identify as both secular and Muslim.
UnitedCoR: What special plans does Muslimish have for 2018?  
Noura Embabi: We are launching a new podcast titled "Muslimish Freethinkers," intended to provide a platform for former Muslims and questioning Muslims to share secular voices from within our community. We've already recorded three episodes to date and expect to release our first episode before the New Year. In addition, we're expanding our activities to new cities where there is a large interest in Muslimish.
We're also developing writing workshops to encourage members to reflect on their experiences in the context of a supportive community. One of our long-term goals is to cultivate the humanities and create structures that allow our members to develop their potential in conjunction with others. Members have already been involved in a monthly book club that deals with a wide variety of subjects including literature, evolutionary psychology, religion, history, and various other subjects.
One thing that I really want folks to recognize is that Muslimish is a not only a space for ex-Muslims…we are also a space for practicing Muslims to speak their minds, to ask the "difficult questions," and to develop their own ideas and identities away from the intimidation of religious conservatives and fundamentalism. In the coming year, we aim to improve our outreach to Muslims who cannot dissent openly in restrictive environments, and to provide them with a platform and space for open and frank dialogue. Freedom of conscience and the right to self-determine are paramount to Muslimish, and we work to advance these ideals within Muslim communities.
UnitedCoR: What are some of the success stories and high points for Muslimish from 2017?
Noura Embabi: 2017 has been especially exciting for us as an organization! It is our first year to receive grant funding, and so we dared to dream as we planned future programming. We formed strong alliances with fellow secular organizations at both the national and international levels. Additionally, this year was the first during which we held two conferences—one in New York City in June (thanks to UnitedCoR for sending out the press release last year!), and the second being our recent conference in Detroit. For each conference, we hosted nearly 20 speakers—each with a variety of backgrounds, experiences and perspectives.
Both conferences showcased a variety of voices; some shared their deeply intimate, personal stories about grappling with faith for their first time. Others shared unconventional ways of viewing religion and made bold suggestions for a future of freethinking and compassion within both religious and irreligious communities. We discussed long-standing traditions of questioning in the Muslim world, present difficulties we face as ex-Muslims and Muslims of varying degrees of religiosity in America, and voiced aspirations towards a future, pluralistic society. You can view conference speeches for free on our YouTube channel. It's our mission to offer nuance that is largely missing from the public discourse and offer something that is refreshing and unique: neither anti-Muslim bigotry nor indiscriminate acceptance of Islam as an ideology.
UnitedCoR: What do you think was the most important aspect of your conference? How was the turnout?
Noura Embabi: The attention that Muslimish received as a secular organization for people of Muslim backgrounds caused ripple effects in the Arab and Muslim communities of Detroit, Michigan—before the conference even began (check out this article from Arab-American News)! The conference in Detroit was successful for two reasons. Firstly, a highly credible and credentialed list of speakers—by their presence and participation—supported the conference's theme and Muslimish's inclusive mission statement.  From a former Ambassador, to academics, publishers, and an Arab-American comedian, the line-up of speakers was rich and fulfilling to the topic of the conference. There were LGBTQ+ and women representation among speakers and topics, which is not the norm in many Muslim communities. The conference offered a platform for progressive-minded, secular Muslims whose voices we often cannot access through mainstream channels. It was a groundbreaking gathering where Muslim speakers demonstrated acceptance of free thought and secular values, and a secular perspective was presented as a step towards the advancement of Muslim communities.
The second reason this conference was a great success was that the name Muslimish became well-known in the Dearborn community, which holds a high concentration of Arab-Americans and Muslim Americans. It gave momentum to the local chapter which has doubled its membership since then and increased its activities.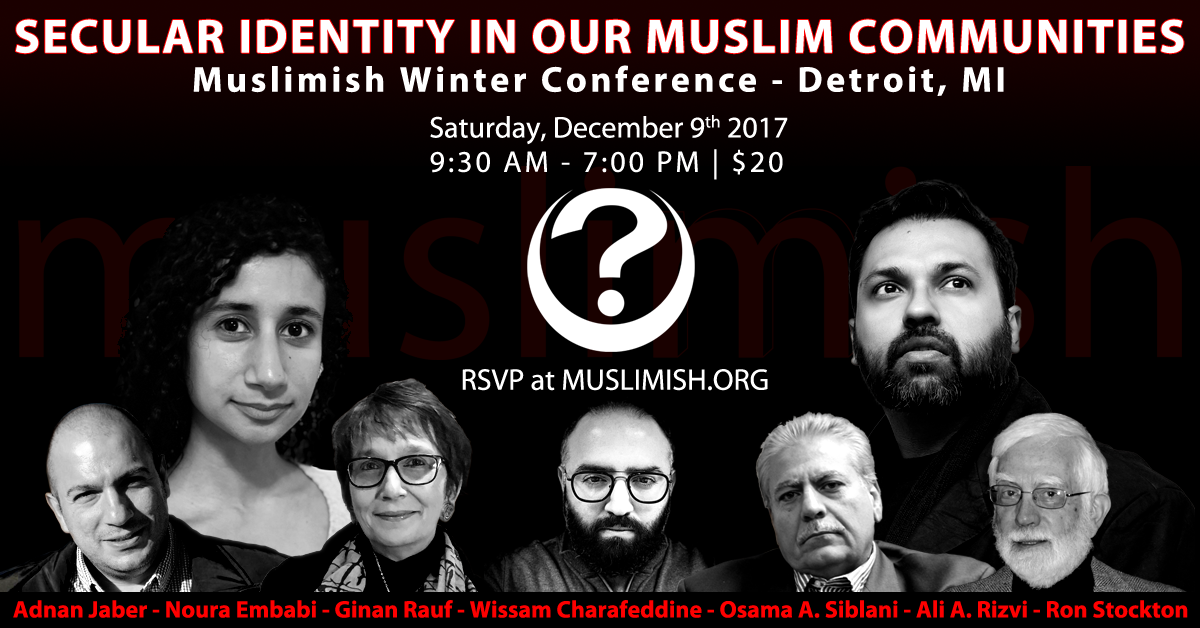 UnitedCoR: What can other local secular-friendly groups do to help their members that have or are struggling to leave Islam? What tools can we give them?
Noura Embabi: One of the most important things for a person questioning Islam (or progressing in their understanding of their own faith and life) is to find a community in which they belong and can be themselves: not judged, but encouraged to pursue their own intellectual journey, no matter what conclusion(s) they may draw.
Organizations that have members who are struggling or otherwise questioning their Islamic faith can be encouraged to join Muslimish. In addition to our in-person conferences, we have local chapters in the U.S. and Canada, and we are always keen to support the development of new local chapters and MeetUps that have started to spread globally. Regardless of geography, we also give our members an online platform where they can share their views, get insights from other members, network, and best of all, form supportive and lasting friendships.
As mentioned previously, Muslimish has a YouTube channel with presentations from past conferences—including testimonials of current members, some of whom ultimately decided to leave Islam. Muslims who are questioning Islam can get a taste for a conference and the dialogue that takes place, from the comfort of their own smartphones and in the security and privacy wherever they choose to learn more. Hearing how and why others began questioning, helps. Hearing what obstacles such people faced and how they navigated through them, helps.
Melissa: UnitedCoR appreciates that Noura took time out of her schedule to tell us more about Muslimish's growing global networks that has a focus on grassroots activism and inclusive activities. If you want to learn more about Muslimish, check out their website (www.muslimish.org), email them ([email protected]), follow them on Twitter (https://twitter.com/Muslimish), and connect with them on Facebook (Facebook.com/Muslimish).