by Susan
Education Officer and National Coordinator–United Coalition of Reason
Noelle is a secular activist who grew up in Seattle, Washington, but didn't become passionate about secular activism until she moved to Houston, Texas, and was constantly asked "Where do you go to church?" She has worked as a degreed chemical engineer and project manager, but moved to secular activism in 2009. Since then, she has leveraged her previously learned professional skills to help multiple national secular organizations and has also traveled around the country consulting with local groups on the topics of volunteering, leadership, organizational skills, and feminism.
In addition to her work at FBB, Noelle is the founder of Mothers Beyond Belief, is on the advisory board of Secular Woman, and is on the American Humanist Association's LGBTQ Humanist Alliance Advisory Council. Noelle enjoys reading, writing, playing the piano, and the rare occasions when she gets a full night's sleep. She currently lives in Houston with her husband and their young daughter.
UnitedCoR: How did Foundation Beyond Belief begin?
Noelle George: Foundation Beyond Belief (FBB) was founded in 2009 by Dale McGowan, an author who envisioned a way for humanists to give regularly to charity as a collective expression of our values. Studies showed that believers gave more than nonbelievers, and it's no wonder when they are asked to give every week at their church in front of their peers by passing around the tithing plate.
Foundation Beyond Belief's Humanist Giving program (launched in Q1 of 2010) was to be that tithing plate for nonbelievers, and we have grown into much more than that one program. I took over from Dale as Executive Director in May of 2015, after working with Foundation Beyond Belief since 2011.  I had started a charity around secular volunteering and merged my charity into FBB in 2011 to start our Beyond Belief Network, a secular volunteering program for local groups around the USA and internationally. We have over 125 local groups in the Beyond Belief Network and have logged over 100,000 volunteer hours.
Since 2011 we have added two more programs, Disaster Recovery and Service Corps. We have moved from an organization that primarily supports other organizations to having direct service programs of our own. It's been an amazing journey in just a few short years.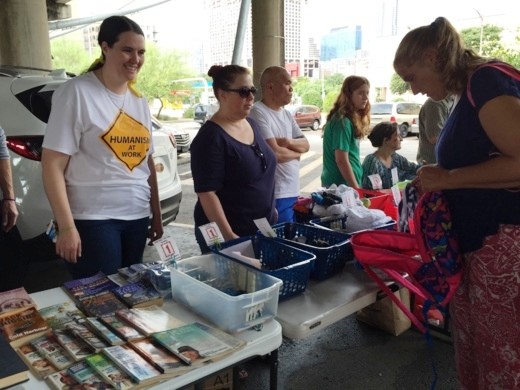 UnitedCoR: What are your mission and vision?
Noelle George: Our mission is to unite humanists in charitable and volunteer efforts and to advocate for compassionate action throughout the world. This means that we help humanists transform their values into action to make the world a better place, and we believe that helping hands are far better than thoughts or prayers. We don't believe in any deity that is helping people, so we believe it is our responsibility to help each other. We are humanity at work.
Our vision is humanists as the global leaders in philanthropy. This means that humanist values and ideals will be the model for charitable service, that humanist people will be leading philanthropic efforts, and that humanist charities will be setting the bar for charitable actions.
UnitedCoR: What are your direct service programs, Disaster Recovery and Service Corps?
Noelle George: Humanist Disaster Recovery (HDR) consists of Drive and Teams. Drive, a joint effort with the American Humanist Association, serves as a focal point for the humanist response to major disasters all over the world and provides financial support to secular organizations working locally to meet the post-disaster needs of survivors.
Teams provides the humanist community an avenue through which to volunteer when disaster strikes, and aids the local communities in recovery after a disaster. Teams was conceived when Rebecca Vitsmun's (skip to minute 7:35 in the video!) home was destroyed by a tornado in Moore, Oklahoma and she was proselytized to while going through her destroyed belongings. She thought that there must be a better way, and approached FBB about creating the program.
Humanist Service Corps is an international volunteering program founded on humanist valules and principles. Kukuo is a witch camp in Northern Ghana where women who are accused of witchcraft go to be 'rehabilitated'.  Unfortunately, this rehabilitation can be deemed "failed" and the women (sometimes with their children and grandchildren) have to stay in the camp indefinitely. Residents often don't have access to basic necessities like clean water and healthcare.
Foundation Beyond Belief sent 4 US volunteers to Ghana and hired 3 Ghanaians to work behind the scenes with Songtaba, a human rights organization in Northern Ghana that works to improve the living conditions in the camps as well as to eliminate instances of witchcraft accusations and reintegrate accused witches back into their communities. To learn more, visit www.foundationbeyondbelief.org/hsc.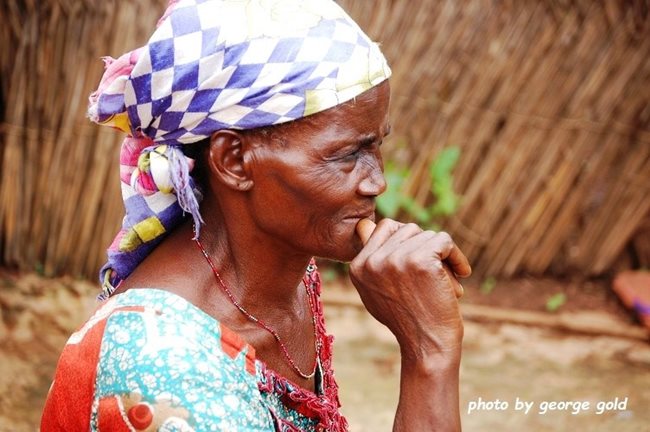 UnitedCoR: What's going on these days at Foundation Beyond Belief? 
Noelle George: Right now we are holding a fundraising drive for our Humanist Service Corps program. American Humanist Association (AHA) is matching the funds raised up to $10,000 and Freedom From Religion Foundation has committed to a full sponsorship of one of our volunteers. Donors can get $10 free to give back to FBB if they sign up for an account with GoodWorld this September using our unique referral link, which becomes $20 with the AHA match. Or, people can donate directly through the FBB website by going to fbbgive.org.
We recently held a Humanist Disaster Recovery (HDR) Drive which raised over $13,000 for our beneficiary, All Hands Volunteers. And we are also planning our next deployment of HDR Teams, which will be in Houston this October. We hope to deploy to Louisiana next year to help with recovery from the recent flooding.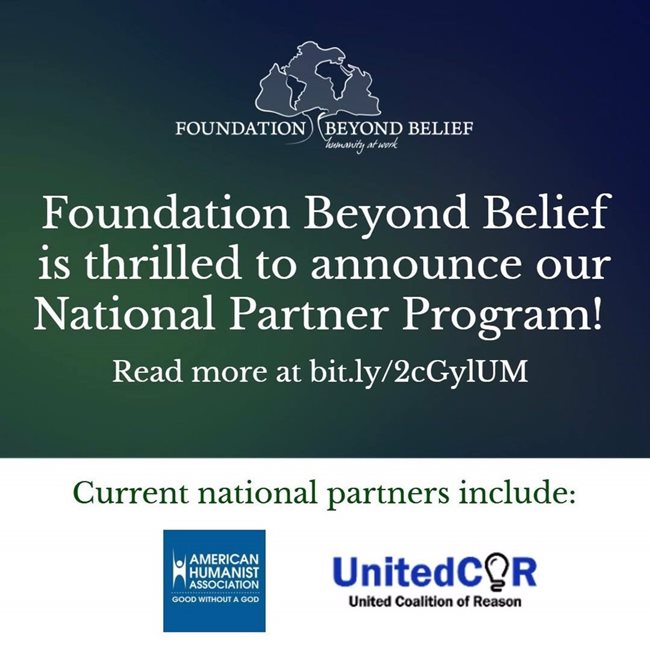 UnitedCoR: What impact has the Foundation Beyond Belief had?
Noelle George: We have donated over $2 million to other charities through the Humanist Giving program and logged over 100,000 hours of volunteer service through Beyond Belief Network. We have spent over 50,000 volunteer hours in Ghana and saved lives while doing so.
There are many stories, but my recent favorite is that our Disaster Recovery Team was in South Carolina rebuilding a house for someone who was affected by the flooding there. Two women came up to me and handed me a small quilt square and said that they were praying for us and that they hoped God would bless our work and keep us safe. I started to refuse the square and said "No thanks, we are a secular group." They responded by saying "Thank you so much for telling us, we would never want to push our religion on anyone." I then accepted the square and they modified their words to the rest of the volunteers with no mention of God or prayer.
It was assumed that we were religious because we were helping others. By being out there as atheists we made an impact on not only the people we worked directly with, but also other organizations who were out there. Perhaps this organization rethought their language going forward. They definitely made adjustments for our group. We made the world a better place for the family and we perhaps made the other organization think about how they do what they do. If we are present and share our views in a non-proselytizing way, we will both change the world and the negative perception of non-theists one step at a time.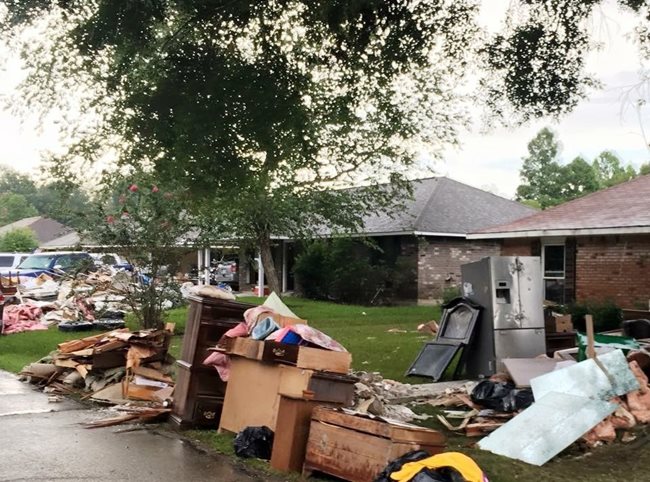 UnitedCoR: How can our readers get involved?
Noelle George: There are so many ways to get involved and transform our humanist values into action! Just go to Beyond Belief Network and look for the bullet point 'View current BBN teams or search for a team in your area'. You can also sign up for our Disaster Recovery Team as an individual volunteer: scroll down to the join button. You can become a member of our Humanist Giving program and donate monthly to our charity beneficiaries.
Or, you can donate to Foundation Beyond Belief directly as a member of our Foundation 50, which contributes to our operational costs so and allows us to continue to give nonbelievers all these opportunities to make a difference in their communities.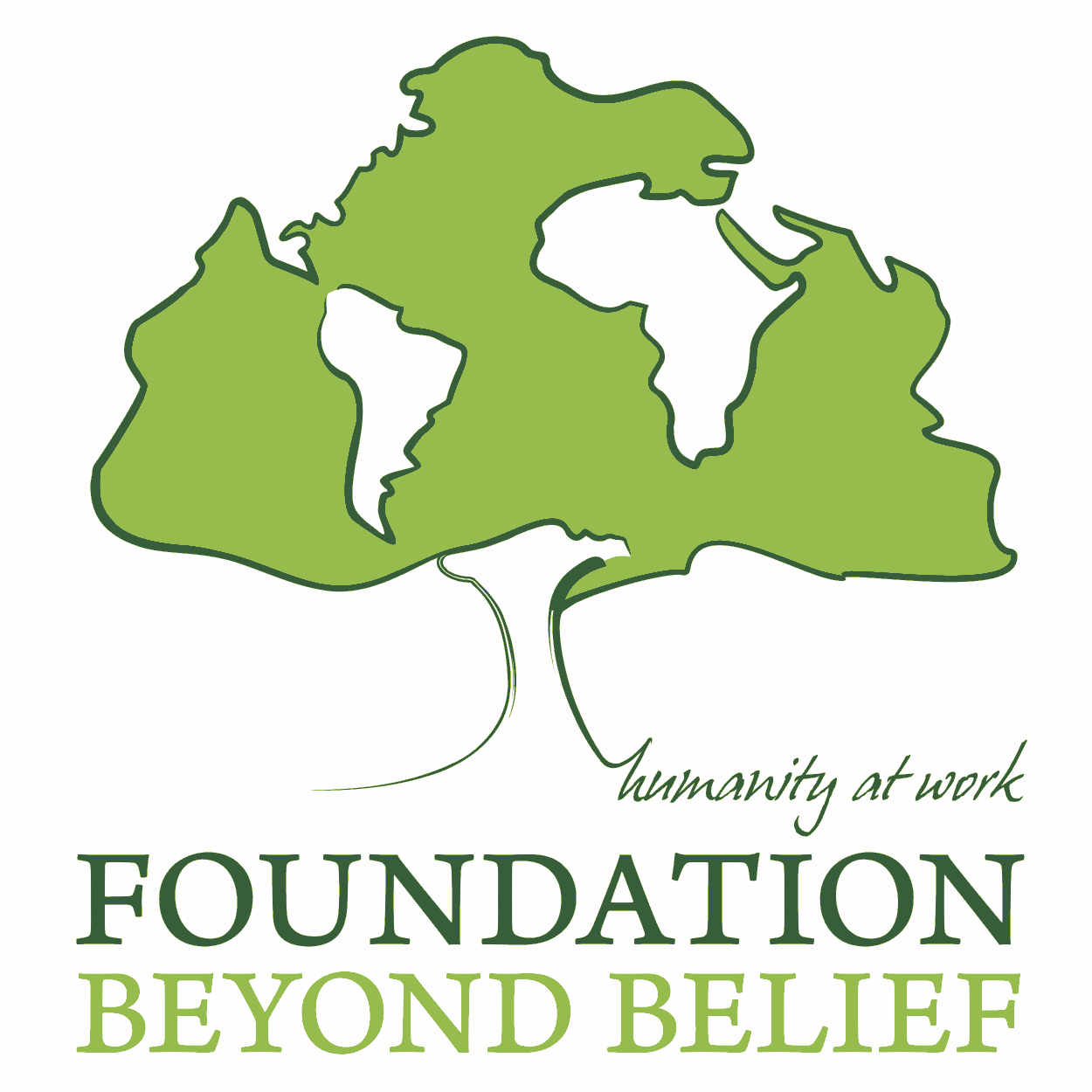 Thank you to Noelle for this interview! To learn more about Foundation Beyond Belief, follow them on Twitter and Facebook.