by Susan
Education Officer and National Coordinator–UnitedCoR
On Monday, March 27th, an historical meeting took place at the Washington DC Ethical Society: for the first time in over 100 years, non-theistic clergy and local congregations leaders assembled under the banner of #HumanistFuture to find new ways of cooperating with each other and increase outreach in their local groups. This meeting was organized by Washington Ethical Society leader Amanda Poppei with help from others such as Rabbi Jeff Falick (Birmingham Temple Society of Humanistic Judaism in Detroit), attracting over 40 Ethical Culture leaders, chaplains.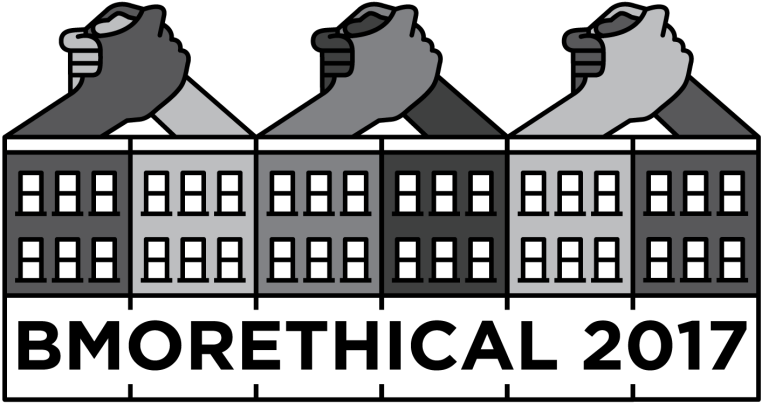 We're fortunate that Amanda has taken time out of her schedule to provide us with an interview, as she and her colleagues are preparing for this coming weekend's American Ethical Union's 102nd Annual Assembly in Baltimore, Maryland.
UnitedCoR: Some of our readers might not understand what it means to be an Ethical Culture Leader. Can you give us a description of some of your responsibilities and outreach you perform in this role?
​Amanda Poppei: Absolutely! Sometimes I say that Ethical Culture quacks like a duck—in other words, although we are a non-theistic, humanist organization, we have most of the same *kinds* of programs that a more traditional theistic/religious congregation has, and so I do much of what you'd imagine a minister doing…just within the framework of the humanist tradition. I speak on Sundays and work with other staff and volunteers to shape the rest of the morning (including music, meditation time and community-sharing). I offer counselling and hospital visits and other care to members of the congregation (we are about 320 adult members and about 115 children and youth). I work with a fantastic staff to provide a full range of programming on site, from Sunday Ethical Exploration for Kids (SEEK) to adult education classes to small groups and affinity groups, like a young adult group and a people of color group. And of course I do justice work outside of our walls as well, often working in coalitions with faith groups or secular organizations. There is definitely no typical day or even typical week for me!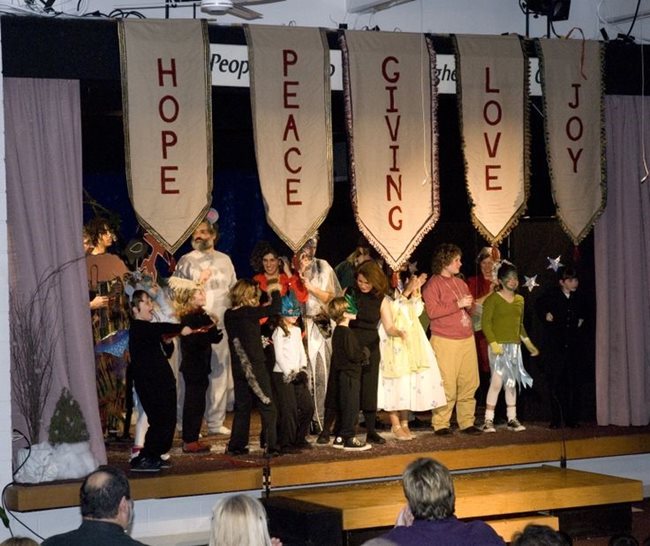 UnitedCoR: What are some of the similarities and differences that you have compared to ministers within theistic communities?
​Amanda Poppei: A lot of the practical work we do is the same—I attended a Methodist seminary for my Masters of Divinity (MDiv) degree and find that the vast majority of what I learned is completely applicable. The logistics of working with a Board, the art of crafting a compelling message (whether you call it preaching or speaking!), and the practice of showing up at someone's bedside are really the same no matter your theological orientation. That said, of course I approach the work somewhat differently. The Washington Ethical Society places a high value on shared decision making, so I work to make sure that we have inclusive processes whenever possible. I'm not always recognized as a minister when I go out to do justice work since I don't wear a collar, and so that can sometimes pose a challenge: I work hard to make sure people understand that I'm clergy within my own tradition (and have found the interfaith community to be overwhelmingly welcoming once we all understand each other). Of course the specifics of how I counsel people is different—we don't focus on what might come after death, for instance, but instead we ground ourselves in the here and now. When people experience loss, we don't look for meaning in some kind of plan, but instead seek to create meaning out of the sense of connection and care that can come even during grief.  ​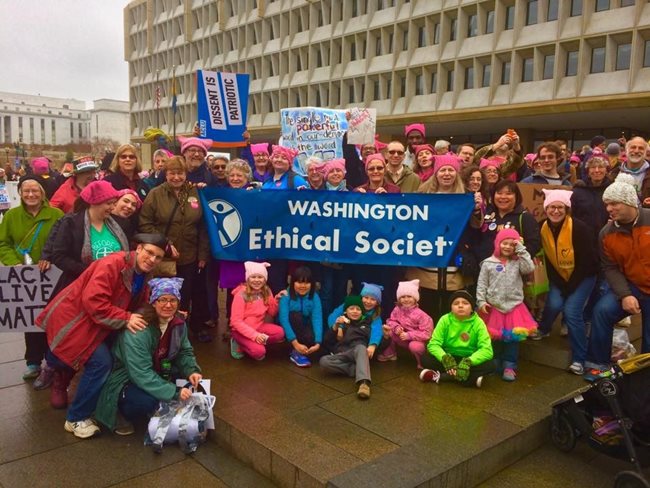 UnitedCoR: Could you tell us about a time when you feel your ministry really made a difference, either to you or to the people of the communities that you serve?
Amanda Poppei: Oh, wow. I'm very lucky to have a job that I feel makes a difference—certainly to me, and I hope to others—on a regular basis. One moment that comes to mind is supporting a family through the loss of their teen child, which was obviously incredibly painful and also a time when I was privileged to see the community coming around to care for them and just to let them know they weren't alone. ​On the other end of the emotional spectrum, my staff and I got to be outside the DC courthouse on the first day that marriage licenses were issued to same-sex couples. We had been working with an intentionally multiracial and interfaith group of clergy on that campaign, and it was such a celebration! People were handing out cupcakes, the line for licenses snaked around the hallways and out the door. Then Westboro "Baptist" "Church" showed up (I have too much respect for Baptists and for churches to write that name without quotes), and started chanting their hateful slurs. We gathered together with some other clergy and started singing as loud as we could: everything from This Little Light of Mine to Going to the Chapel, to drown them out so that the couples arriving to apply for licenses would hear love and not hate. So that was quite a moment. Then again, all the time I get to have little moments, seeing people make a connection with each other who would never have met if they didn't both come to the congregation, watching an elder helping a little kid open a juice box, anything like that. And sometimes we just have fun! The night of the 2017 inauguration, we held a Resistance Un-Ball and had more than 200 people, all ages, coming for a potluck meal, dance party, and open mic. It was a great release of energy and building of a sense of resistance and community.
UnitedCoR: If someone was considering becoming an Ethical Culture Leader what advice would you give them regarding the qualities needed and the pitfalls and pleasures of this vocation?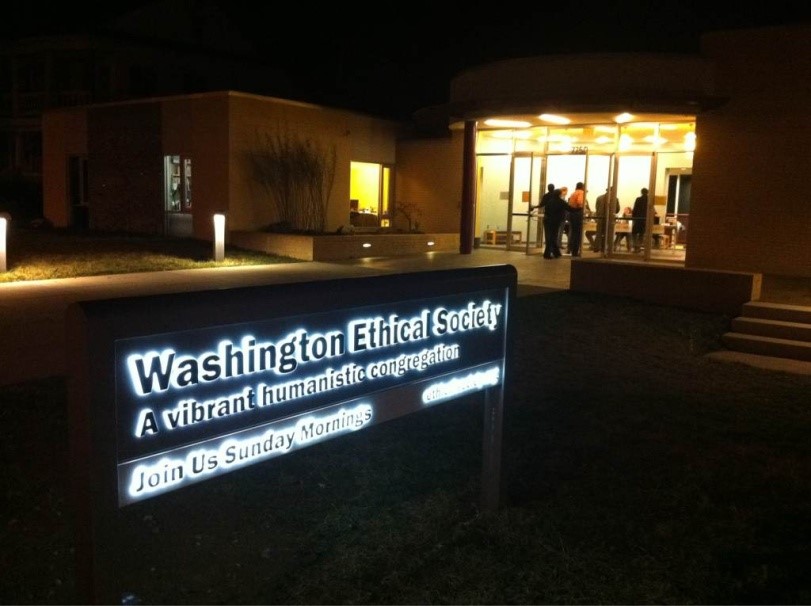 Amanda Poppei: I do think you have to love this work and love people (even though they may sometimes annoy you). There are plenty of challenging things about it, some practical—like working weekends and evenings—and some more emotional, like carrying with you at all times the needs and fears and worries of an entire community of people. It's hard for me to really turn off my thinking about them, although I do work very hard to create space and time for decompressing and disconnecting. But then the rewards are so great, and in many ways intangible. I do not take for granted that I have the opportunity to create meaning and impact the lives of others with my work. That's so rare, and it's a huge gift personally. I often feel I am a better person because I seek to be a good clergy person and to serve this congregation, and the larger community, well. ​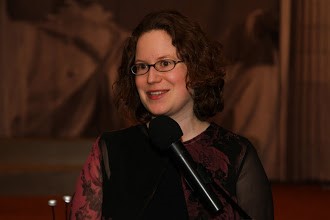 UnitedCoR: If any of our readers were interested in becoming members of an Ethical Society how would they go about this?
Amanda Poppei: Well if they're in DC they should just come visit us! We meet Sundays, 9:30 and 11:30 during the regular year and 10:30 in July and August. You can find other Ethical Societies across the country here: http://aeu.org/who-we-are/member-societies/. If there's not one near you, check us out on Facebook (https://www.facebook.com/WashingtonEthicalSociety/). We livestream our platform addresses (that's the "speech" part) and we're hoping in coming years to be able to livestream our entire Sunday morning. ​You can also find our platforms in downloadable format, both video and audio, on our website (www.ethicalsociety.org).
UnitedCoR appreciates Amanda's time for this interview. If you're in the Baltimore area this coming weekend, be sure to come to the American Ethical Union conference where you can meet Amanda, and hear her presentation!