by Susan
Education Officer and National Coordinator–United Coalition of Reason
UnitedCoR: How did you first get involved with the Secular Student Alliance?
August Brunsman:  My mom and dad identified as atheists throughout my childhood. We didn't belong to a local community (although I would later learn that the Humanist Community of Central Ohio was around for most of my childhood). Religion just wasn't for us.
All through my childhood, I wanted my friends and relatives to know that my family and I were good people. I also just didn't understand how intelligent adults could really believe in religion; even though I knew plenty of intelligent adults who did. I found friends who had also either never had religion or had left it behind. My highschool girlfriend went away to college several states away, and there was an atheist group at her university. I thought having a community of like-minded people sounded amazing.
So, in 1997 some friends and I founded a secular group at Ohio State University. In 2000, a group of students, and recent students I'd met through my involvement with the Council for Secular Humanism, decided that there needed to be an independent organization that purely focused on building the student wing of our movement: this organization later became the Secular Student Alliance (SSA).
All of us volunteered for the organization at first. I became the third volunteer Executive Director in 2001. I volunteered my time because I believed that we would be able to build the SSA into a full non-profit and a pillar of the secular movement. Our "faith" paid off. In 2003, we hired our first employee—a Campus Organizer—and in late 2004, I finally started getting a paycheck.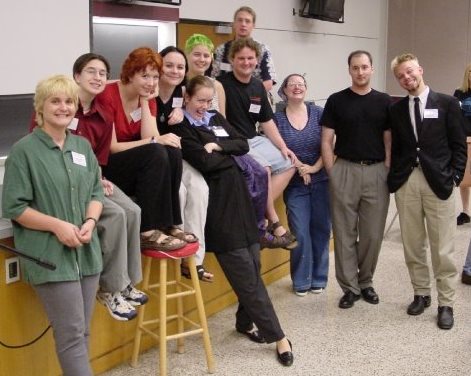 UnitedCoR: Could you tell us a little bit about the mission of the Secular Student Alliance?
August Brunsman: The Secular Student Alliance empowers secular students to proudly express their identity, build welcoming communities, promote secular values, and set a course for lifelong activism. We envision a future in which secular students lead meaningful and fulfilling lives, thrive as valued members of society, and provide visionary leadership committed to humanistic ideals and critical inquiry.
At the most essential level, we want to make society better by training and cultivating excellent secular leaders. The vast majority of our work to accomplish this is via supporting the over 260 atheist, agnostic, and Humanist groups at high school and college campuses through programs like our annual conference, scholarships, and all of the fantastic work that our campus organizing program does.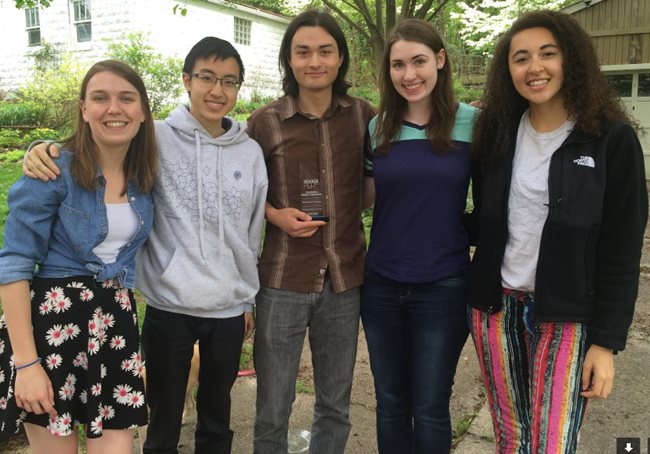 UnitedCoR: Working with students I'm sure you have many stories both poignant and amusing, are there any that particularly stand out that you could share with us, either from your own experience or those you have witnessed?
August Brunsman: I'll stick to something very recent. The SSA @ the University of Texas San Antonio has been doing all kinds of incredible things (some of which I've seen covered in the UnitedCoR newsletter already). I absolutely love some of their recent messaging. They recently shared a meeting announcement on Instagram which read "We don't all share the same religion, but we all share the same humanity. This is our common ground." I love the idea of so viscerally explaining not just what secular people have in common, but that secularists focus on our humanity because it's everyone's common ground.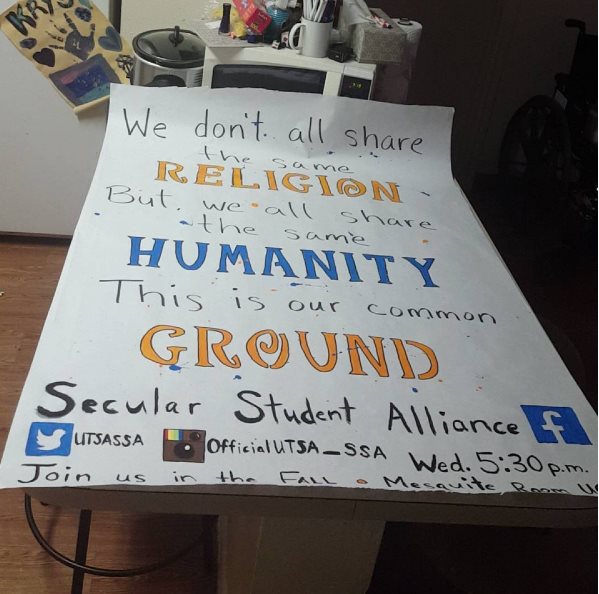 Another recent story comes from the University of Missouri Skeptics, Atheists, Secular Humanists, and Agnostics. They recently won honorable mention for the Chancellor's Excellence Award for Most Outstanding Large Student Organization. Obviously I'm proud of them for that! But their vice president Matt Burch told us about one of the award winners for a different category at the awards banquet, a pro-life group, asking them to take a picture of their group, and the students from the pro-life group offering to take pictures of the atheist group.
It's easy to only spend time with people who agree with you. College campuses are wonderful places to get exposed to people who don't agree with you, and I'm delighted to see our groups playing a role in expanding those dialogs.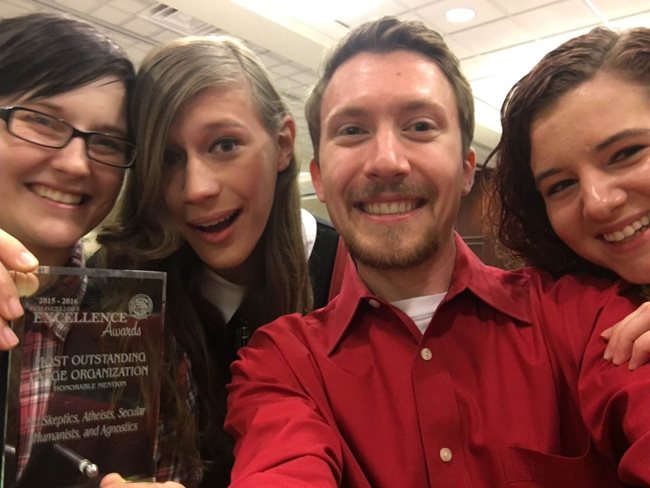 Another amazing story is that of the Atheists, Humanists & Agnostics at University of Wisconsin—Madison. This group has been going strong for years, but the most amazing thing about them is that they actually get over $60,000 a year in university funding (that's not a typo!) to run their group. UW-Madison provides far more funding to their student groups than any other campus I've heard of, and I'm delighted that the secular student group at UW-Madison has gotten involved in that. They hold their own conference every year and are active in the community in all kinds of ways. Here's a link to them marching in the Madison pride parade this year.
UnitedCoR: If someone wanted to start a Secular Student Alliance in their area, could you give them some advice on how they could go about this?
August Brunsman: The best thing to do is to go to www.secularstudents.org and click the big "Start a Group" button on the right of the page. Filling out the interest form will put you in touch with Claudia Allen—our New Group Specialist—who will walk you through the process.
UnitedCoR: Are there ways that our local CoRs could assist SSA with their mission and outreach?
August Brunsman: The best thing to do is to get to know our amazing students. Our groups tend to keep themselves quite busy. They are usually meeting at least once a week and sometimes more often than that. Also, students often don't have access to easy transportation off-campus. So it's really valuable for off-campus supporters who want to get to know a campus group to attend their meetings and make sure to say hello afterwards. You can check out www.secularstudents.org/affiliates to find the groups closest to you!
From there, talk about what kinds of collaboration might make sense for your groups. Often campus groups have access to large presentation spaces at little or no cost and sometimes even funding to bring in big name speakers. If your CoR group can throw in some money to help with funding, you can collaborate on larger events. Many of our students are also looking for secular mentors to help them navigate the world post-graduation. Talk to the student leaders and see what their interests are!
UnitedCoR:  If you could look into the future, what would you hope to see the Secular Student Alliance to look like in 5 years time?
August Brunsman: I want to see the students who the Secular Student Alliance supports taking on positions of moral leadership throughout society. I want them to be politicians, journalists, judges, scientists, police officers, teachers, and leaders in all sectors of society. The core of secular morality is about what we do with the knowledge that every single person we know only gets the one life they have now. Just like [email protected], our common humanity is the bedrock of our secular morality. Secular morality aspires to be a universal morality. Secular morality is centered on what we all have in common: reality and our experience of it as sentient creatures.
The so called "rise of the Nones" (i.e. more people who say "none" when social scientists ask for their religious affiliation) is an opportunity, not a victory. Lots of "Nones" see the secular movement as a club for people obsessed with being right about a question most Millennials don't care about. Our movement must, and luckily is, talking about not just about the "god" question, but the "one certain life" reality. In other words, we're asking ourselves how we can maximize the impact of our one life. I want our alums, and everyone involved in the secular movement, to be reshaping moral dialog in the United States around secular values.