by Shelagh Talbot
Just after the Reason Rally, we had the opportunity to catch up with Emily Newman, the Communications Coordinator for the American Ethical Union. She received her MA in Professional Writing from Carnegie Mellon University and has worked on communications for nonprofits and small businesses. Emily is also the Secretary of the National Ethical Service at the United Nations, and a member of the Future of Ethical Societies (FES), Brooklyn Society for Ethical Culture, and New York Society for Ethical Culture.
UnitedCoR: What would you like readers to know about the American Ethical Union?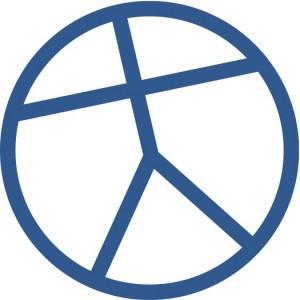 Emily Newman: The American Ethical Union is a federation of Ethical Societies, which are humanistic congregations. Essentially, it is a non-theistic community where people of all ages come together to discuss and learn about ethical living, ethical action projects, and then also we have education programs. The American Ethical Union got its start in 1889 through Felix Adler, who founded the Ethical Culture Movement in 1876 with the vision to unite humanity through ethical values and moral action rather than dogma. We helped develop the International Humanist and Ethical Union, and continue to work with it and many other similar organizations. We don't take a stand on god—we let the members decide, but instead we focus on humanist things –the issues and concerns we all have on this earth and in this life.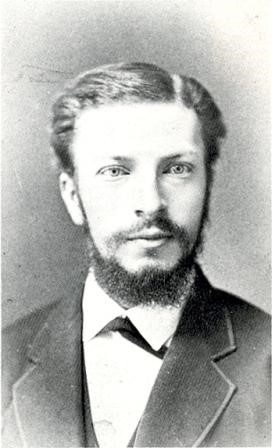 UnitedCoR: How did you get involved?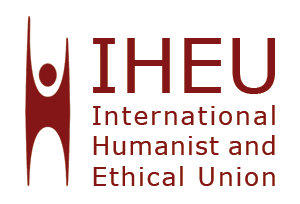 Emily Newman: My parents got married at the Brooklyn Society for Ethical Culture and put me in the Sunday School Program. When I was 13, I graduated and became a teaching assistant. I loved working with the kids and enjoyed the morning talks (what we call Platform talks). During the Sunday Platforms, we had time to share milestones and a mourner's moment; we had poetry readings, silent moments of reflection and so forth. When I came back home after college, I was really looking for a community so I became a member of the New York and the Brooklyn Societies. I ended up also finding out there was a position to be editor of the quarterly newsletter, called Dialogue and then I expanded our social media. Now I am the Communications Coordinator for the AEU.
UnitedCoR: How do you celebrate weddings and other important life moments?
Emily Newman: Some of the things we feel are so important are life passages: weddings, births, anniversaries, memorials, and so forth. We want to honor these special times using a Humanist approach. However, if people have special passages from the Bible or Qur'an or any other text, and if they want to share these, they are always welcome to use them in the ceremony; what means the most to them, what is the most useful. To us, that's what makes for the best ceremonies: it becomes a beautiful collage to help that person or couple or family celebrate that special life moment.
UnitedCoR: What benefits do you see for non-theistic people joining with an Ethical Union in their local area?
Emily Newman: Ethical Societies provide non-theistic people with caring communities where they can bring their whole selves through the door. We provide educational workshops, inspiring talks, interesting discussions, and fun activities like potlucks, festivals, and performances. Together we advocate for reason and fight for social justice with ethical action projects inside and outside of our buildings. We also give non-theists "a seat at the table" in various interfaith groups to make a bigger impact on global issues like climate change, human rights, and inequality.
UnitedCoR:   How can readers join an Ethical Union?
Emily Newman: We welcome everyone to learn more about Ethical Humanism and practice putting ethics first in life. You can also donate to the American Ethical Union to support our work in developing groups and spreading ethical education. Individuals can join Ethical Societies in their area or contact the Union about starting a new group. Established groups can affiliate with the Union and receive resources on developing into an Ethical Circle.