by Jase, Executive Director, United Coalition of Reason
"A policing of sex: that is, not the rigor of a taboo, but the necessity of regulating sex through useful and public discourses." –Michel Foucault, The History of Sexuality
It was midway through my seminary education, as I was in the final stages in preparation to be an ordained Christian minister, that I took the first-ever Christian Theology From Gay and Lesbian Perspectives course that was offered at Brite Divinity School—Texas Christian University.  The Rev. Dr. Stephen V. Sprinkle was the course instructor—a kind and compassionate man, who at the time was Disciples of Christ (he is an ordained Baptist minister now)—and he challenged all students on the course to consider some hard-hitting questions such as "What is authority?", "Are our bodies inherently dirty?", "Where did mind/body dualism come from?", "Who determines what is 'normal'?", and "What is 'love'?". I think I was one of about three students in that over-subscribed course who was not a member of the LGBTQ+ community, and I will admit that it forced me to reconsider a lot of things that I felt were true, correct, or "orthodox" if, for no other reason, that I was in the minority. That course was one of the high points of my ministerial career, not only as it was a subject that fascinated me, not only because I found 100% acceptance and love from LGBTQ+ folks in the course, but also because it was the final step in my path away from theistic thinking. To this day, I struggle and discuss with my LGBTQ+ friends who still adhere to theistic beliefs, as we often discuss how most monotheistic theistic religions have little respect for non-heterosexual relations (although some historians have highlighted that this hasn't always been the case).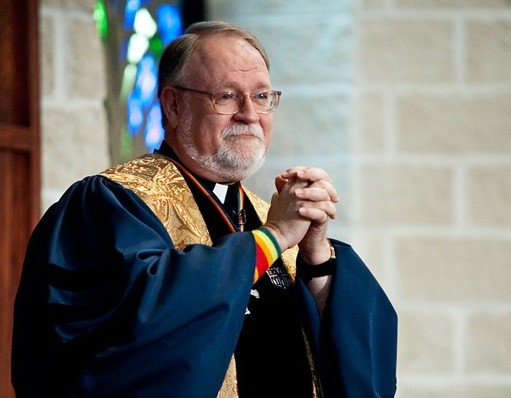 The senseless shootings at the Pulse Nightclub in Orlando has been one of the most emotion-charged situations and events through which UnitedCoR has supported and assisted its 85+ local coalitions. If I'm completely honest with you, this particular support started a few months ago with the "bathroom bills" that were being fought over in various states, most notably in North Carolina. The ultra-conservative group that admitted to creating and endorsing anti-transgender laws (some of which had the potential of allowing people to refuse to serve members of the LGBTQ+ community on the grounds of "sincerely-held beliefs") ironically has its headquarters in Orlando, Florida. As people in Florida are frantically trying to put pieces back together again and provide safety and comfort for shattered and grieving families and friends of the many victims, this same legal group is currently trying to find legal ways to defend the actions of anti-LGBTQ+ "victims of conscience" such as Kim Davis or Chief Justice Roy Moore, after they assisted the Southern Baptist Convention (SBC) to draft its Resolution on Natural Marriage and Religious Liberty four days after the Orlando shooting. (Check out the SBC's Resolution on the Orlando Tragedy…)
As UnitedCoR has supported its local CoRs with LGBTQ+ issues, what has stuck out in my mind these past few months is the overarching non-theistic support for LGBTQ+ people. Although LGBTQ+ issues are not necessarily inherent as religion/government separation issues, they quickly become issues of concern for non-theistic communities when one "sincerely-held belief" becomes the driving force behind proposed legislation, as we've also seen with other social issues that affect larger communities. Polemic rhetoric frequently becomes peppered with doctrinal defense, and (rightfully so) secular-minded people become offended over the attempts to foist one view out of many onto society. Thus, while some elected officials were quick to condemn the Orlando shooting as an "act of terror" while simultaneously and conspicuously ignoring the fact that the act was directed at a gay club, others such as Humanistic (and openly gay) Rabbi Jeffrey L. Falick (Birmingham Congregation for Humanistic Judaism in Detroit CoR) led a vigil and powerfully asserted "Pray all you want, but don't expect prayer alone to get the job done!". (I'd encourage everyone to watch Jeff's moving and emotional address on his YouTube channel.) Over the past few months, I continually wonder if LGBTQ+ communities would find natural allies with non-theistic communities, as we've both felt the agendas of certain "sincerely-held beliefs," but in different ways and through different mechanisms. Or, as Foucault concluded after studying the relations of power-knowledge, ""There is no escaping from power; that it is always-already present constituting that very thing which one attempts to counter it with."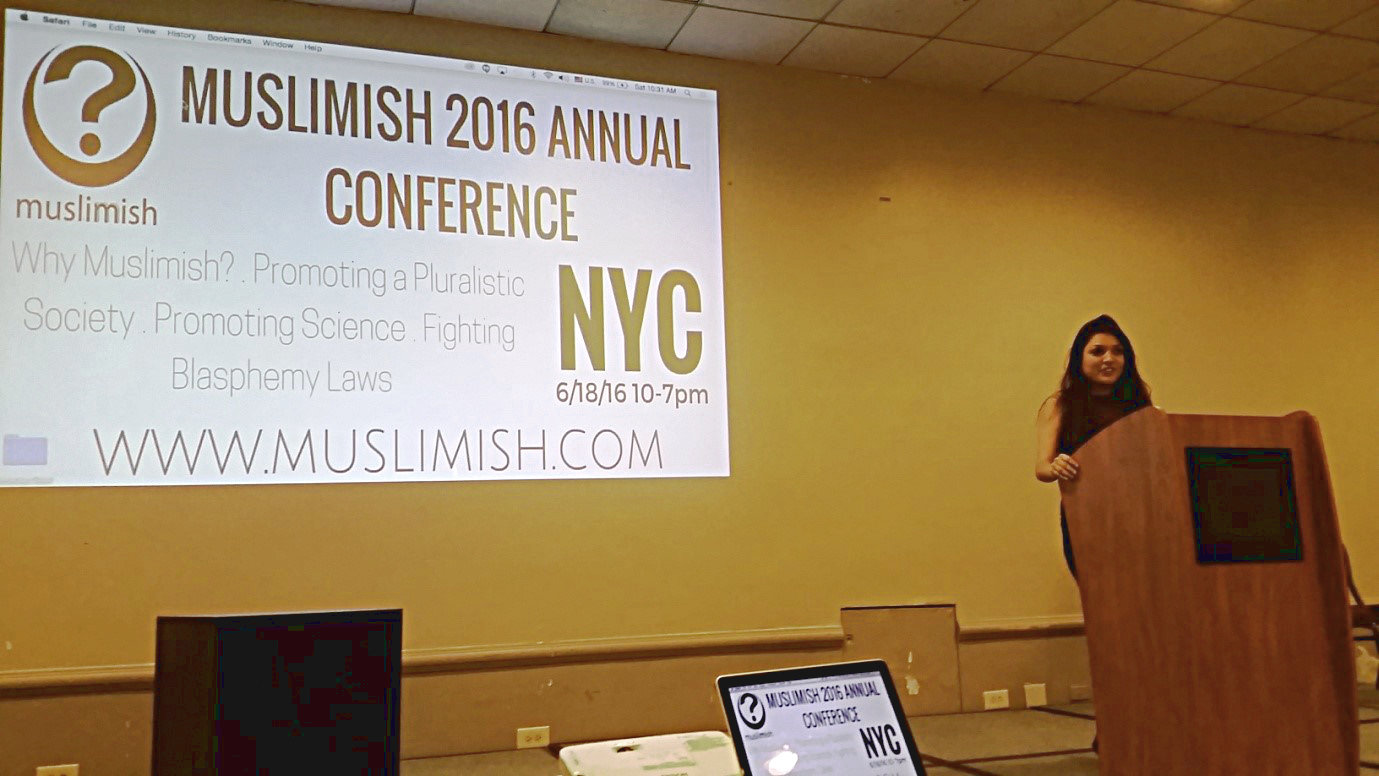 Less than a week after the Orlando shooting, Muslimish held their conference in New York City. I had already read many knee-jerk reactions from the media—including nontheist bloggers and commentators—that immediately and broadly pinned the blame on Muslims, rather than allowing trained and qualified forensic investigators to exercise patience, reason and modern science to unravel what is still a complex motivation scenario. When I attended the conference, I wasn't certain what to expect and arrived with an open mind. By the conference's conclusion, I had enjoyed every moment of the day. Discussions and presentations were given by new people with new perspectives and it was educational and enlightening. Some of the conference attendees were ex-Muslims while others were agnostic and moving away from religion, and yet others were still adherents to Islam but were in total agreement with the conference's call for open discourse and critical examination of Muslim doctrine and dogma. Some attendees pointed to the Qur'an as being the nexus of Islamic thought; some held that it was rather hadith and oral traditions; and others demonstrated how their respective cultures played a vital role in how they viewed themselves as Muslims and "Muslim-ish".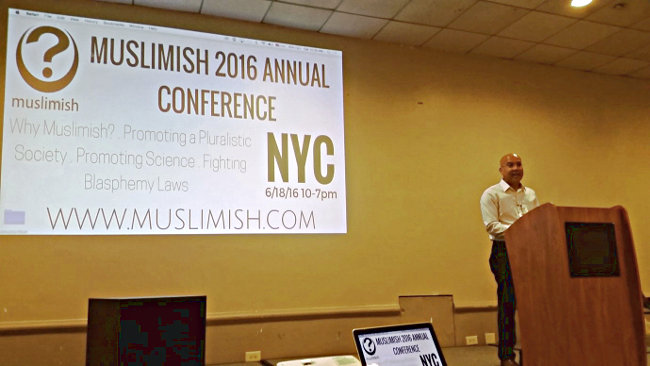 At one point during the conference, I sat in between three immigrants to America—one from the Kingdom of Saudi Arabia, one from Bangladesh and another from Egypt (all of whom were ex-Muslims)—who explained to me how much more free they felt being in America where they could explore religious doubt and question elements of their religion and culture that they couldn't do in their home countries. At the same time, they were also concerned with how they felt excluded from non-theistic discussions when their view and experience of religion differed from popular atheist opinion and discourse. They were appalled by the Orlando shooting, and were saddened that opinions regarding the shooter's motive were made and crafted without taking the time for more facts to appear; they had hoped for more from non-theistic communities than what they experienced.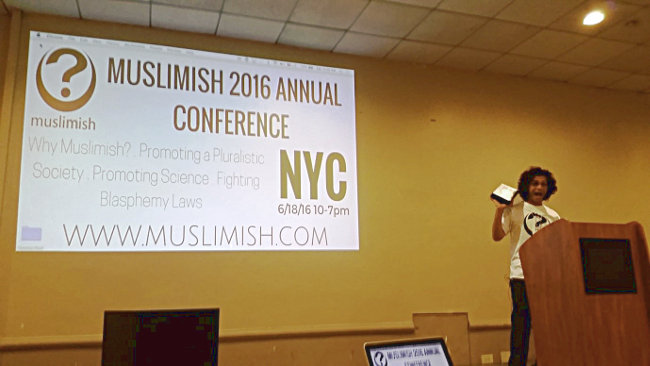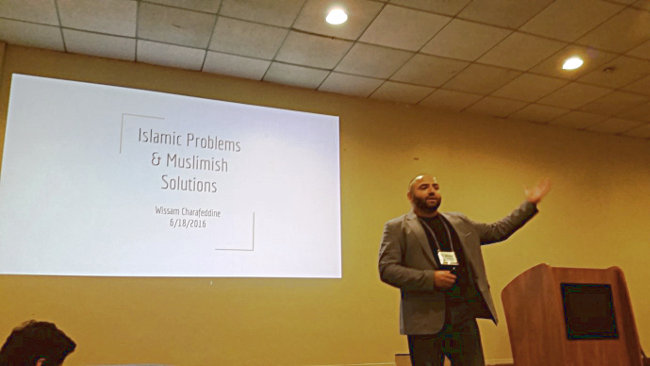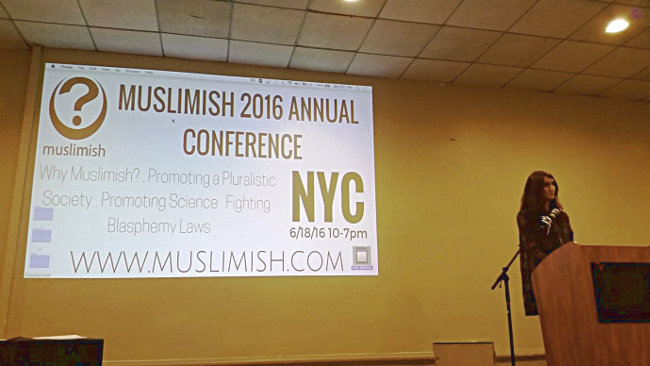 I am proud to have pride. I have pride in UnitedCoR's Coordinators–a little less than 60% of whom are LGBTQ+ persons–for their commitment to being inclusive to as many people as possible. I am proud of how quickly Orlando CoR moved to provide hope, comfort and practical (not simply praying and then leaving other volunteers to do the real work!) support not only for LGBTQ+ folks in Orlando, but to all people whose lives were irreparably and tragically changed, due to the shooting. I have pride in the CoRs who rallied around Orlando, sending donations and much-needed aide and supplies to an area that was sent into turmoil. I am proud of Humanist Rabbis Binyamin Biber and Jeff Falick who speak lovingly of their families and local communities, as well as powerfully and unapologetically proclaim their identity as LGBTQ+, thereby challenging misconceptions and misinformed stereotyping. I have pride in our many CoRs who took the time to march in various pride parades, distributed leaflets, waved banners and were seen as positive and wholesome examples of non-theists for others to see. I am proud of groups like Muslimish who challenge broad-sweeping misconceptions, and who have pointed to the same Pew Poll results that atheists quote, thereby demonstrating that Muslim support of same-sex relationships in America is higher than Protestants or Evangelicals, and that this trend is growing. I'm also proud to acknowledge the influence of my friends in the past and present who keep my views and ideas fresh and always progressing, rather than falling into the trap of replacing one form of "orthodoxy" with another.
"…I believe that one of the tasks, one of the meanings of human existence—the source of human freedom—is never to accept anything as definitive, untouchable, obvious, or immobile."  –Michel Foucault