Eastern Iowa Coalition of Reason member, Humanists of Linn County just donated more than $600 worth of science equipment to McKinley Middle School in its first effort to help local schools enhance their educational material. "One of our primary goals when we formed Humanists of Linn County a year ago, was to find a way to provide support for science, philosophy, and critical thinking in the community," said Roxanne Gissler, president of the Humanists of Linn County. "Donating science equipment to schools, who can always use extra support, is just one important step toward that goal."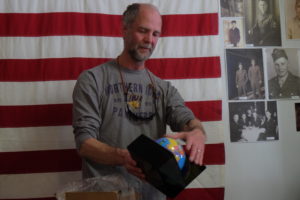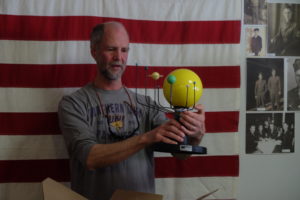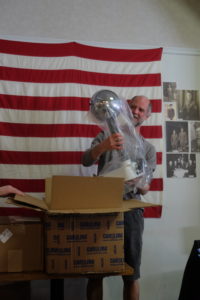 John Bradley, eighth grade science teacher at McKinley, was thrilled to receive every item he had on the "wish list" he gave the group. "Once we had their 'wish list' of equipment, it only took us a few hours to have enough donations to purchase everything on the list, more than $600 worth of equipment," Gissler explained. Bradley presented the group with a handmade "thank you" card from the children.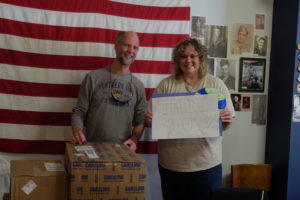 This is only the beginning of donations to schools that Humanists of Linn County will be making. They plan to make yearly donations to schools in Linn County. "As Humanists, we make every effort to lead ethical lives of personal fulfillment that aspire to the greater good of humanity. Science, philosophy, as well as the liberal arts are disciplines that contribute significantly to this greater good and we are happy to provide whatever tangible support we can to the education of our children in these areas," Gissler concluded.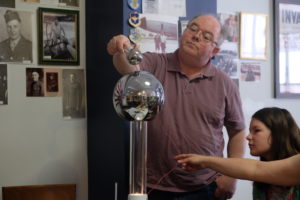 # # #
The Eastern Iowa Coalition of Reason (https://unitedcor.org/coalition-of-reason/eastern-iowa/) is currently made up of  eight atheist, freethought, and humanist groups working together in the Eastern Iowa ar ea. Our twin goals are to foster a sense of community among the like minded and raise public awareness that people who don't believe in a god or gods are decent citizens who contribute positively to the larger society. So, if you are of a secular mind, you aren't alone.
The Humanists of Linn County (HLC) works to protect the rights of humanists, atheists, and other non-religious Iowans in Linn County and the surrounding area. The HLC advances the ethical and life-affirming philosophy of humanism, which – without beliefs in any gods or other supernatural forces – encourages individuals to live informed and meaningful lives that aspire to the greater good of humanity The HLC is a chapter of the American Humanist Association.
https://www.facebook.com/HumanistsLinn/