by Buz Ryland
Coordinator–Gulf Coast Coalition of Reason (Pensacola, FL through to Biloxi, MS)
On Saturday, April 29th, the Humanists of West Florida—a member of the Gulf Coast CoR—was happy to distribute 10,000 pounds of Feeding America foods to 120 family units. The distribution was a partnership with the United Way of Santa Rosa County, who provides the families that qualify. Funding was provided by a corporate supporter of the Humanists of West Florida and labor provided by members of the various groups involved. Part of the Humanists of West Florida's mission is to work together with our religious friends on the Gulf Coast in support of our community and those of need.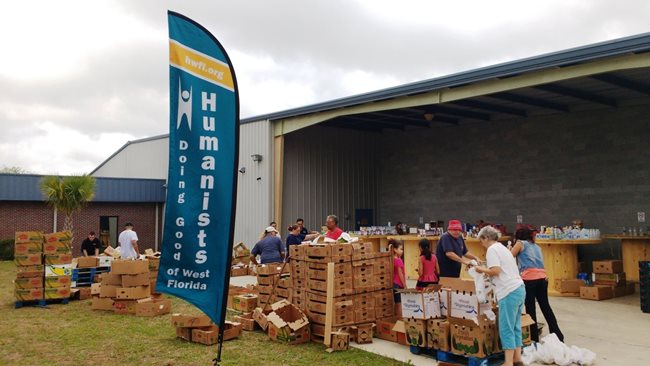 And this report just in from Columbus Coalition of Reason! So many people who are doing good without a belief in a god!!