Susan
Education Officer and National Coordinator–United Coalition of Reason
Last week, we learned that a member of the Military Association of Atheists and Freethinkers—Petty Officer 2nd Class (PO2), Todd Kregel was given an award for "Heroic Achievement while serving as Chapel Leading Petty Officer, Marine Corps Air Station Beaufort, South Carolina, Marine Corps Installation East on 16 August 2016. On this day, Religious Program Specialist Second Class Kregel was called to the home of an armed and distraught Marine. Showing great initiative and despite the inherent danger of the situation, PO2 Kregel was able to safely gain access to the Marine, disarm him without any harm, protect the family, and then escort the Marine to a place of help. PO2 Kregel's actions very likely saved a life, showed total dedication to duty, and reflected credit upon himself and upheld the highest traditions of the Marine Corps and the United States Naval Service."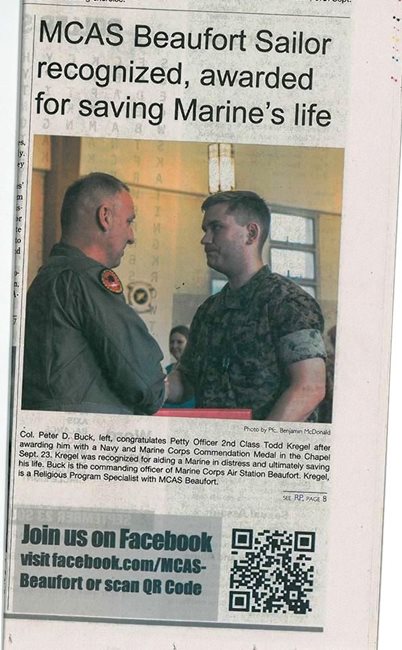 We asked PO2 Kregel what it was that he learned from this experience. Todd told us that, "What is of the utmost importance is to be the kind of person that someone WANTS to call when they are in a situation regarding difficult times in life—regardless of whether it's military or civilian life. These kinds of thoughts can impact anyone, at any time, so put yourself out there as a resource and a place of hope for others. In my work, I was also extremely lucky because my occupation in the Navy has placed special emphasis on crisis prevention, so I had the basic understanding of how to handle the situation as it progressed. But, people don't have to have special training to make a difference to others: it's important to just be there for others. Pick up the phone…check in with people…maintain relationships….make yourself available. It's all about developing relationships because we're all in this together."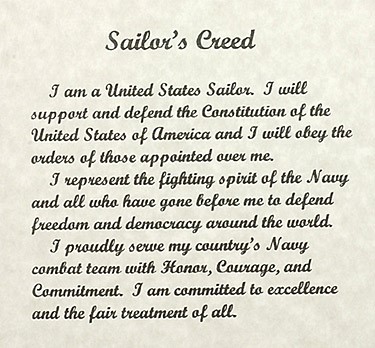 We're not alone in wishing our congratulations to Petty Officer Kregel for his bravery and top-quality conduct. Here are the thoughts and well-wishes of respect and honour from other Humanists-in-uniform:
Petty Officer Kregel: I'm sure your day started out just like any other. Instead of ending like any other day, you ended up facing a distressed Marine. This could have been the end of the story for both you and that young Marine. Instead, both of you walked away that day: this was in no small part due to your courage, compassion and cool-headed thinking. By knowingly placing yourself in harm's way you were able to save his life and ensure that he has the opportunity to get some much-needed help.
You didn't know him…but that didn't matter. He needed your help, and you answered the call at great risk to yourself and no expectation of reward or thanks. That is not only the essence of Navy Core Values…it is the hallmark of a stellar human being. 
For both your actions and your ethos, you have my utmost appreciation and respect.
Chief Petty Officer Doug Wright
San Diego Coalition of Reason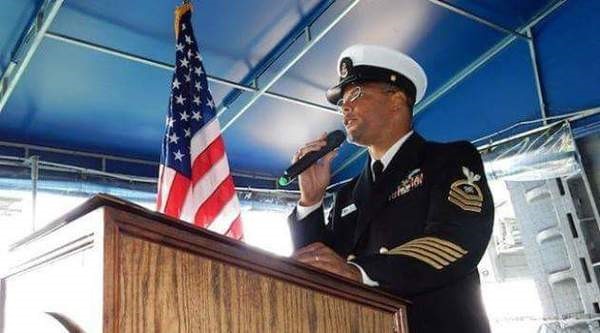 What good news! It is an honour to send my Humanist greetings. "Who saves a person, saves the whole of humanity." Petty Officer Todd Kregel, you are an example for all our military. Congratulations with your medal!
Col. Erwin Kamp, MSc
Head—Humanist Chaplaincy in the Royal Dutch Armed Forces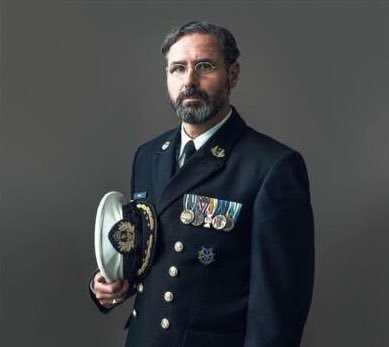 When a service member is awarded a medal for an act of courage, there's a part of the citation that talks about how the actions 'reflect great credit' upon themselves and the service. I'd go further. They have demonstrated a steadfast commitment to a Humanistic ethos that we intrinsically know to hold in high regard—an ethos powered not by faith, but by empathy, compassion, and understanding that reinforces our commitments to one another. In PO2 Kregel's case, his actions put a further lie to the endless claims that the non-theistic are incapable of altruism and selflessness.
Major Ryan Jean
U.S. Army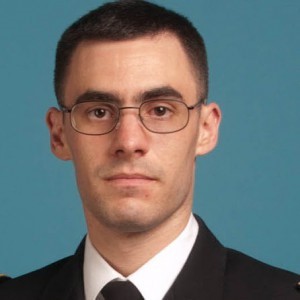 On behalf of UnitedCoR, we are proud of the bravery, thoughtfulness and service that Petty Officer Kregel has given to others in the name of Humanism: DOing good without a belief in a god, and seeking no divine reward. Thank you for putting Humanist ideals into action, and for being an inspiration to many. Congratulations for your commendation!