by Jim Helton
President–Tri-State Freethinkers
(Union, Kentucky) The stated goal of sex education is to decrease teen pregnancy, STD infection rates and abortions. But the program being taught at Ryle High School in Boone County, Kentucky does the exact opposite. The current program, taught by the New Hope Center, is full of inaccurate and incomplete information that focuses on scare tactics and judgment, rather than on scientifically-proven and peer-reviewed factual data and evidence.
After the school refused to teach a program that accomplished those goals (or was even medically accurate), a motivated young freshman student named Grover Helton decided to take action: He contacted a highly regarded medical facility, Planned Parenthood, for resources. Grover, along with several classmates and members of the school's LGBT Pride group, wore pink shirts with "I Stand With Planned Parenthood" during the week-long sex education program taught by New Hope Center. The New Hope Center's curriculum includes shaming young women—and only young women—that have had pre-marital sex, by comparing them to "pre-chewed chewing gum," and inaccurately portrays birth control as ineffective.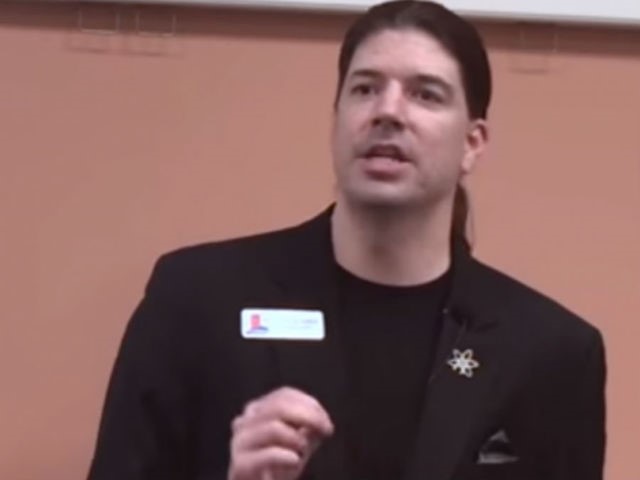 A study by the University of Cincinnati found that "abstinence only until marriage" curricula are full of false, misleading, or incomplete information; the course taught at Ryle High School is no different. According to the 2012 Foundation for a Healthy Kentucky parent survey, more than 85% of parents and almost all students favor comprehensive sex education over abstinence-only approaches.
"The New Hope Center representative tried to tell us that condoms don't work and have a high failure rate," said Grover Helton. "When he said this in class, I told them that condoms are 98% effective when used properly. As students, we deserve the facts."
Prior to the beginning of the current school year, Jim G. Helton, Grover's father, met with the school principal, Matthew Turner, to discuss concerns about the sex education curriculum being taught at Ryle High School. Despite the overwhelmingly clear evidence in favor of teaching medically-accurate, comprehensive, robust and scientifically-rooted sex and relationships education, Principal Turner refused to change the school's ineffective program.
"Equality starts at the school level. I'm obviously concerned about what my kids are being taught, but I'm even more concerned for the larger community around me—including the children of all area parents," said Jim. "Not educating students about LGBTQ+ relationship issues, consent for sexual relationships, science, and reproductive health will have repercussions for decades to come"
"We're dealing with the same issue in my class," said Kelly Helton, Grover's younger sister, and also student at Gray Middle School. "You cannot teach us about sex by only telling us not to have it.  I really don't understand why some people think that educating us and providing us with as many facts as possible, so that we can make our own, free and personal decisions is harmful."
A local group, the Tri-State Freethinkers, are taking on this important issue in the Cincinnati (Ohio)/Northern Kentucky area, and will attend the upcoming school board meetings at Ryle High School. They are advocating for medically-based and scientifically-tested, comprehensive sex and relationships education programs that use medically-accurate facts, contain realistic situations that teens and pre-teens encounter, include LGBTQ+ students in these open discussions, and focus on consent—a key to addressing the prevalence of predatory sexual abuse and harassment.
We're also offering free toolkits for challenging abstinence-only-until-married sex education. Just send an email with the subject "I Deserve the Facts" to [email protected] to get your toolkit. Join the Facebook group "I Deserve the Facts – Greater Cincinnati/Northern Kentucky" for the latest updates.