ValleyCoR member Central Valley Alliance of Atheists and Skeptics will be holding their 9th Annual Heretic's Barbecue on Sunday, October 29, 2016.
This is the biggest Heretic's Barbecue EVER!
The setting for this year's Heretic's Barbecue is the beautiful and family friendly Moravia Wines and Event Center.  The venue has an elaborate playground for children, and there will be horseshoes and bean bag toss for everyone!
Showcase your organization by purchasing a table at this event!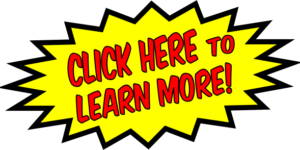 Learn more about this event, RSVP, purchase tickets, or purchase an organization table from the Heretic's Barbecue web page.
Speakers
Heina Dadabhoy
Heina spent their childhood as a practicing Muslim who never in their right mind would have believed that they would grow up to be an atheist feminist secular humanist.
She has been an active participant in atheist organizations and events in and around Orange County, CA since 2007, and on the national stage since 2011.
Heina is a speaker and panelist on a range of diverse topics including feminism, race, LGBT issues, the challenges of deconversion, Islam, non-monogamy, strategies for inclusivity, and the various intersections of the above.
You may have heard them at Skepticon, the American Atheists National Convention, the Huffington Post Live, and Have Your Say on the BBC World Service or read about them in the New York Times. They are currently writing A Skeptic's Guide to Islam.
You can find Heina online at her blog, "Heinous Dealings".

Ashton P. Woods
Ashton is an Activist and native of New Orleans, LA that now resides Houston, TX. He began his life as an activist during his freshman year of high school and never stopped fighting for those who are the most marginalized.
Ashton's willingness to fight comes from his thirst to selflessly create change and spread universal equality. Because he knows what being marginalized looks and feels like,
Ashton openly identifies as Gay/SGL, Atheist, HIV positive & unapologetically Black. While none of these things completely define Ashton, they highlight intersectionality and teach that being Black is not a monolith.
In Ashton's View justice must be intersectional and it is highlighted by his involvement in the Black Lives Matter Movement, SGL/LGBT rights, and equality for all when it comes to discrimination and overall fairness in society.
Ashton will be participating from Houston Texas via two-way teleconference on our big projected screen.
You can find Ashton's website here.

Jess & Jordan Fitzpatrick
Jess Fitzpatrick is the Vice-Chair of Trans-E-Motion. As a community organizer in Fresno Jess works to support and educate the transgender community, their friends and their families.
Jordan Fitzpatrick has been certified as a domestic violence counselor and is the social media coordinator for Trans-E-Motion. Jordan organizes events, presentations and outreach for the transgender community.
Jess and Jordan were married on June 18, 2016!