Governor Dannel P. Malloy rejecting proclamation requests from the Connecticut Coalition of Reason (CT CoR) is getting to be so routine in Connecticut that you can set your calendar by it. The governator has just rejected the Yale Humanists Community's request for a Carl Sagan Day proclamation. The reason given was that "Carl Sagan was not someone from Connecticut or someone who impacted Connecticut in a special way or someone who went to school in Connecticut." In May, the governor rejected our National Day of Reason Proclamation request without giving a reason (while at the same time issuing a National Day of Prayer proclamation) and in February he rejected our Darwin Day proclamation request because the prior year's Darwin Day proclamation request was denied (on a technicality).
So now we know at least two criteria for a good proclamation request: 1) it cannot be previously rejected and 2) if the request is in honor of someone, that person must have had an impact on CT or have gone to school or lived in CT…. Stay tuned for our Mark Twain proclamation request (bod 11/30/1835)! If that doesn't work, famous non-religious Connecticut residents Paul Newman and Katherine Hepburn will be in the queue.
We have also just submitted another Freedom of Information Act request to obtain the governor's complete proclamation acceptance/rejection criteria list since it is not on his proclamation request website nor articulated anywhere else. But we won't be holding our breath while we wait for it since it appears that the governor's office makes up the rules as they go along.
For those of you who would like to voice your disapproval of the Governor's action, please call his office at 860-566-4840.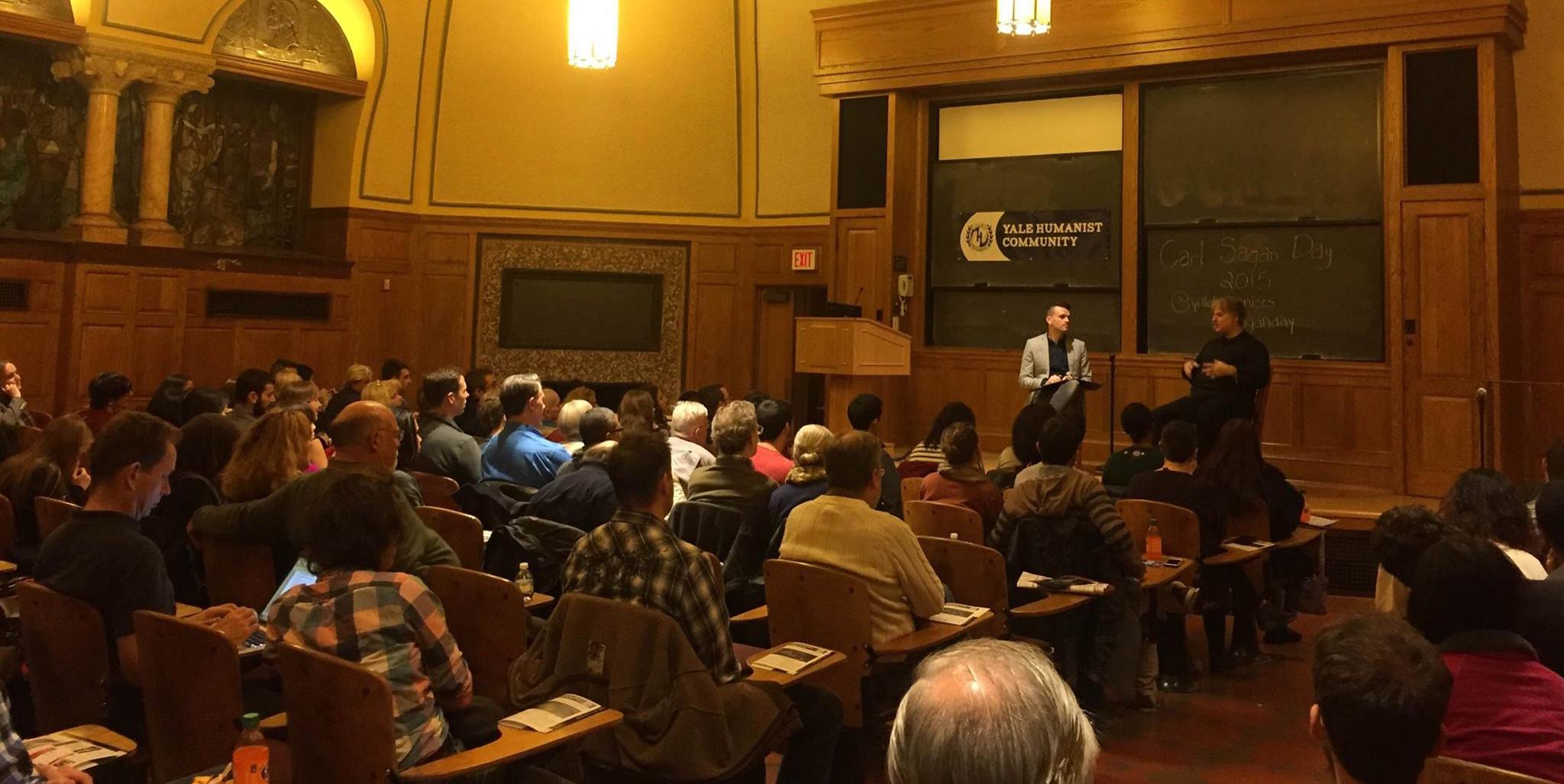 Chris Stedman interviews Nick Sagan (son of Carl Sagan) at the 2015 Carl Sagan Day celebration hosted by the Yale Humanist Community at Yale University.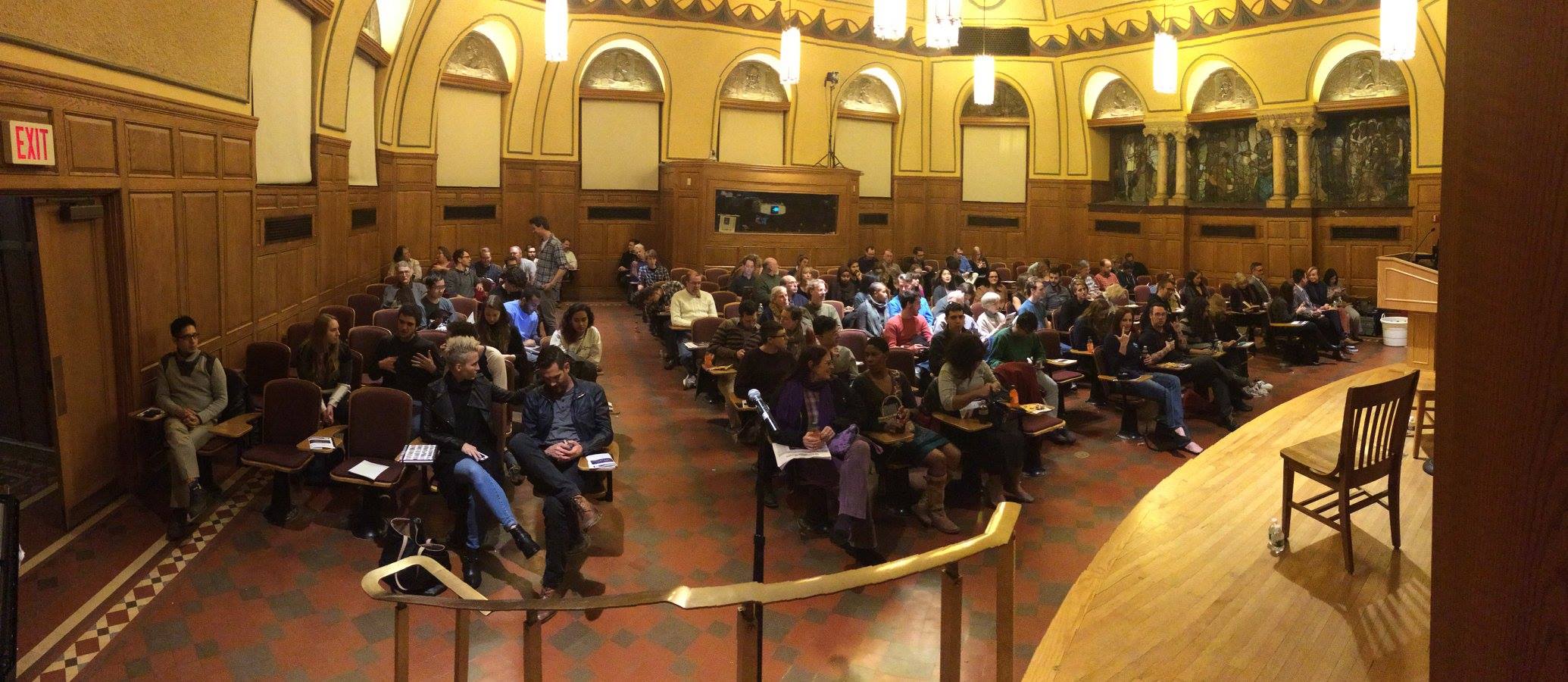 The crowd at the 2015 Carl Sagan Day celebration hosted by the Yale Humanist Community at Yale University waiting for Nick Sagan.