Chico History
George Gold represented the secular community of Chico, California
by delivering Chico's first ever Secular Invocation at a city council meeting on January 6, 2015.
There's a rumor about (that's probably true) that George may have strayed a little from the written text (nerves?), so here is the link to the original and complete text of the invocation.
At this link you can see the video presentation as recorded by the City of Chico. Maybe watch and follow the text at the same time.
# # # # # # # # # # #
Butte County CoR historic and successful Billboard campaign
that ran in December 2012 and January 2013.
Check out our Newsroom for listings of the massive publicity
throughout the county and the country.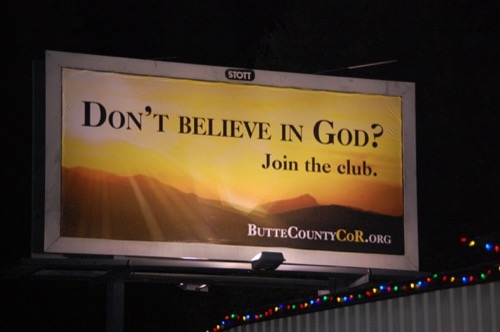 Billboard on Esplande (near Commerical)
Questions? Click me !