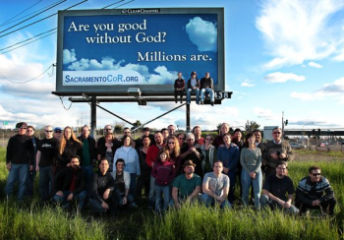 Welcome to the Sacramento Area Event Calendar! Below you will find Sacramento atheist events, plus events for humanists, skeptics, freethinkers and all secular people. Most events are hosted by members of the Sacramento Area Coalition of Reason.
Anything from conferences, community gatherings, charity events or lobbying efforts can be found right here! Everyone is welcome at these events, and we hope to see you there!
Click on any event title to get details about that event, or switch to "Agenda" view for a list of events.
Are you hosting an event that should be on the calendar? Email us!