by Susann
Education Officer and National Coordinator–UnitedCoR
UnitedCoR's free calendar and app are filling-up with secular-friendly events, including some larger conferences. We're pleased to announce that three of our national cooperating groups have conferences coming up in the very near future.
Black Nonbelievers is hosting their first annual "convention at sea" from November 25—29. For more information, check out their Facebook page and Twitter!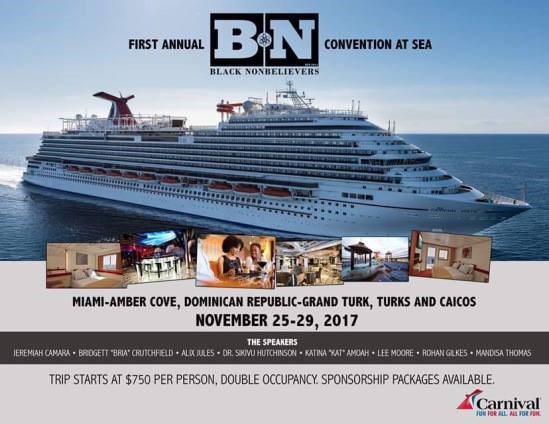 Following from their 2017 Solar Eclipse Conference, American Atheists will hold their 2018 conference from March 29th to April 1st, 2018 in Oklahoma City, Oklahoma. Check out AA's Facebook and Twitter for more details!

The American Humanist Association will hold their 77th Annual Conference in sunny Las Vegas, Nevada. Follow #AHACon prior to the weekend of May 17—20, 2018, and then join others at the Flamingo Hotel & Casino. Check the AHA's Facebook and Twitter to learn more.