About Us
Please find our current Tampa Bay Newsletter
here
.
    Catch up on all the latest information and activities of the many partners of our coalition.
So you don't believe in gods? You are not alone. And yes, you can be good without God. Millions are.  Thousands of your friends and neighbors in the Tampa Bay area feel the same as you. The Tampa Bay Coalition of Reason is a group of local organizations representing freethinkers, humanists, skeptics, atheists and agnostics that provide a sense of community and a central clearinghouse for the many like-minded groups in the greater Tampa Bay area.
All of these groups share common ground, while each has its own particular emphasis and atmosphere. Some are focused on scientific inquiry and education. Others are focused on ethics and community, activism or the arts. Others monitor state/church separation and fight for your civil rights. All alike are committed to promoting the wider acceptance of a more rational and contemporary view of humanity and the universe we live in.
This site https://unitedcor.org/tampabay is where secular people in the Tampa Bay area can discover groups to join, activities in which to participate, events to attend and like-minded people with which to socialize. In short, we want to help those who have grown beyond religious belief to find their philosophical home.
Those nonbelievers who are not ready, or who are unable, to "come out" can take comfort in knowing that they are not the only ones who accept the reality of a 100% natural world.
For the religious community, we want them to realize that, although nontheists reject the supernatural, we share with them compassionate human values that most religious believers embrace. In most ways, we are like them; hard working, taxpaying, moral citizens who care deeply about our families, our communities, our state and our country.
Nontheists are a large minority, larger than many minorities having much more political and cultural influence than we do. Based on the US Census Bureau estimate of Florida's 2008 population and several polls, we estimate our statewide constituency at about 2,800,000 residents (more than 400,000 in the Tampa Bay quad-county area). TampaBayCoR has organized to increase our standing in the marketplace of ideas and to take our rightful place at the table of acceptance and equal rights. We invite all nontheists to support us in our efforts.
Even if you never join a group or attend a meeting you can help Florida move forward by contributing to local or national participating organizations. And you can always help to further the nontheistic community just by standing up proudly for your reality-based life among your friends and family. It's OK to not believe in gods. And, yes–you can be good without a god or religion. Millions of us are.
Pages
Our Groups
See the current Newsletter on the list to learn more about
programs and events of CoR and our member  groups.
---
Atheists of Florida is a nonprofit, educational corporation created in 1992 by a group of Floridians who saw the need for an active atheist organization to heighten public awareness about atheism, provide social support and educational resources for those trying to break free from the bonds of stifling religious orthodoxy, as well as providing resources for those interested in atheism. Equally important in our purpose, is the preservation of everyone's liberties by ensuring the complete separation of  state and church.  Twenty years of consistent activism in this area have given us much insight into how to proceed. We work to ensure that our government is conducted along strictly secular lines. We have been surprisingly successful in getting city councils, county commissions, and other bodies to cease or modify the inclusion of religious rituals in their regular procedures. If you become aware of any governmental organization favoring or denying the rights of religious organizations, please let us know.
We encourage ongoing rational criticism of supernaturalist and religious doctrines. We are a doorway through which those who may have growing doubts about their religious heritage can find the support they need to make a breakthrough to a different way of life.  We try to provide an accepting place for those who have experienced the rejection, animosity, and hatred of others, whose religions have no place for doubt.
As advocates for intellectual freedom, honesty and integrity, we promote ethical living, and positive values and aspirations. Our purpose is not to condemn, but to inform – not to convert, but to educate. Atheists of Florida serves a unique purpose within the Coalition of Reason. We celebrate 20 years of offering a rational and rewarding alternative to the dry, moldering husk of outdated religious convention.
Judy M. Adkins, President
E-mail: [email protected]
Website:  http://atheistsoffloridainc.org/
---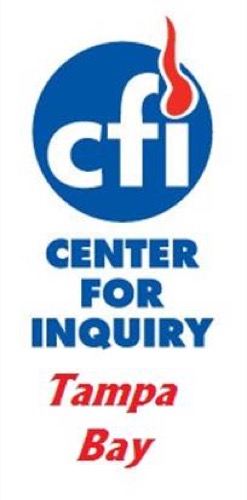 Our mission is to foster a secular society based on science, reason, freedom of inquiry, and humanist values.
Local branch Center for Inquiry-Tampa Bay is a community of positive and enthusiastic Secular Humanists and Skeptics. We live productive, useful and happy lives advancing a fact-based secular world. Come and introduce yourself at one of our lectures or socials (http://www.meetup.com/CFI-Tampa-Bay/ ). You will be welcome.
It's Time for Science and Reason! (A concise explanation of Secular Humanism.)
In the marketplace of ideas, one can find responsible, objective, and evidence-based information on everything from foreign policy to hormone replacement therapy. Yet when it comes to some of our deepest questions — about human values, the transcendent, or the borderlands of science — one often only hears from partisans of traditional religion, New Age practitioners, extremist politicians, or anti-science movements. Center for Inquiry fills this gap, lending a credible voice to critical inquiry and the scientific outlook.
You are invited to join our local family-friendly, reason-oriented community in pursuing your principles in an effective and positive manner–Click here.
We encourage you to support our local affiliates:
Tampa Bay Skeptics, an educational and investigative body that examines claims of the paranormal, and offers a prize for successful claimants (http://tampabayskeptics.org/)
Freethinkers@USF, a community of non-religious students at USF (http://www.facebook.com/groups/2415733288/#!/groups/2415733288/).
For events and to RSVP: CLICK here.
CLICK for our Website.
CLICK to send e-mail.
---
Humanist  Families of Greater Tampa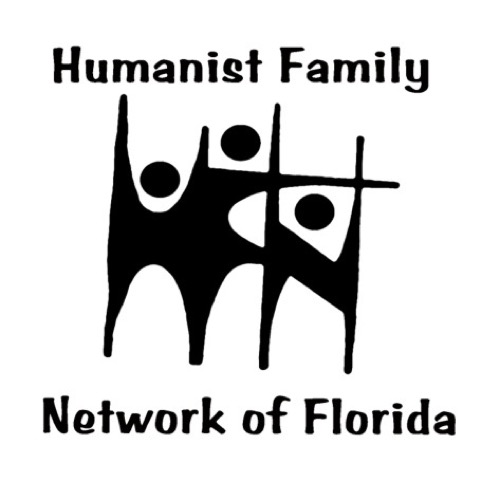 Humanist Families of Greater Tampa – A social group for Humanist parents and families living in the greater Tampa area – includes Bradenton, Sarasota, Tampa, St. Pete, Lakeland, through to New Port Richey. We organize monthly outings and get-togethers and host Darwin Day and Carl Sagan Day parties as well as the annual Freethought Day at Disney celebration. http://www.facebook.com/groups/HumanistFamiliesTampa/
---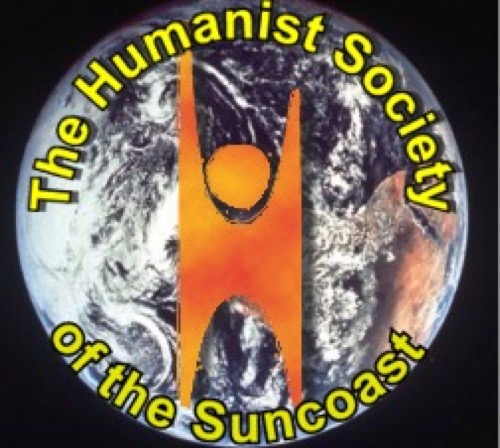 We stand at the cusp of a new way of thinking and understanding our world; one which is not bound to the traditions of prosaic beliefs and archaic institutions. To find ourselves in the natural universe, and more intimately, in the lives of others of our kind, is to recognize the true source of our individual humanity. From it flows our ability and responsibility to lead meaningful lives, capable of adding to the greater good and intrinsic beauty of the humanity we share with all.
It is our purpose to create a humanist community, to popularize a way of life and an attitude towards humanity in general that is wholly beneficent in purpose and effect. To realize our potential we examine issues of ethics, science, philosophy, politics, history, art, and other aspects of human knowledge and life. But we also undertake initiatives to enlarge our impact on the public understanding and acceptance of the Humanist philosophy in very practical ways with projects for assistance to those who need help, and other projects to advance the appreciation of science and the importance of public policy initiatives to ensure the survival of our species and others in a rapidly changing world. Write to us for receive a copy of our monthly newsletter in PDF form. This may also be found on our website, below.
You will be welcome at our regular gatherings at 2 PM every first Saturday of the month at the Clearwater Countryside Library. Be sure to check our Meetup page or newsletter for current venue information.
Intro Pamphlet: http://suncoasthumanist.com/pdf/humpam3.pdf
Website: http://SuncoastHumanist.com  and our environmental project: www.tampabaypostcarbon.com
Contact: [email protected]
Jim Peterson, President
---


The Humanists of Sarasota Bay (HUSBAY) began organizing in 1999. Six people showed up for the first organizational meeting, and we slowly built up to our present membership of more than 100.
HUSBAY serves mostly social and intellectual interests. The lectures have stimulated and enlightened us while the lunches have provided discussion and fellowship. The organization provides a haven for those who seek to find others they can share their secular orientation with and with whom they can feel a camaraderie and a relief from the sectarian world. The members have been reluctant to engage in any prominent social action but many individual members support groups that are active in social action and social justice. In addition the
organization has affiliated with or provided donations to several secular organization which support social action.
We expect to continue to provide a port in the storm for anyone who shares our values, and we hope to contribute to a more rational and just world.
Website: http://sarasota.humanists.net/
Contact: [email protected]
---
   Military Association of Atheists and Freethinkers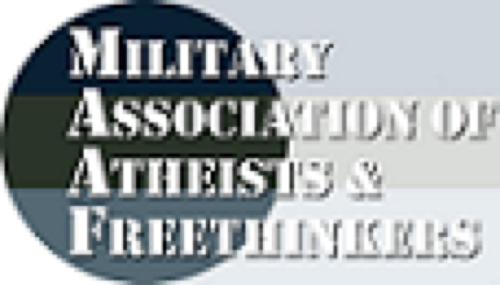 Nontheistic service members serve honorably throughout the world–always have; always will. However, nontheists are the last unprotected minority. The nontheistic, whether an atheist, humanist, agnostic, freethinker, or other secular minority, have a strong community. Jason Torpy, a West Point graduate, serves as president of MAAF. He  also holds seats on the boards of the Secular Coalition for America and the American Humanist Association.
Contact:Chris ([email protected])
MSgt, USAF (Active)
Co-Organizer
MacDill Atheists & Secular Humanists (MASH)
MacDill AFB, FL
Back to top
---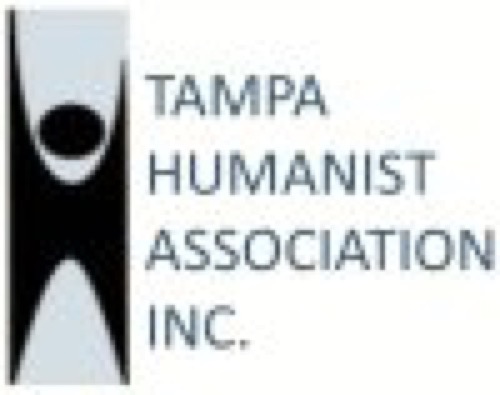 The mission of the Tampa Humanist Association is to be a democratic voice for Humanism in Central Florida, to increase public awareness and acceptance of humanism, to establish, protect and promote the position of humanists in our society, and to develop and advance humanist thought and action.
Located in Tampa, Florida, the Tampa Humanist Association, Inc. (THA) brings together humanists and non-theists of all stripes toward the cause of progressive social change. Through our Charter Membership with American Humanist Association, we work alongside other national organizations in the community of reason, and also reach out to our progressive allies to work on issues of common concern. It is THA's intention to enlarge the voice of humanism within the Tampa Bay Region and strive to create a cooperative atmosphere within the community of reason.
Details of our meetings can be found at:www.meetup.com/Tampa-Humanist-Association
Our website can be found at: http://humanisttampa.org/
President: Jim Peterson, Pro tem
Temp E-mail: [email protected]
---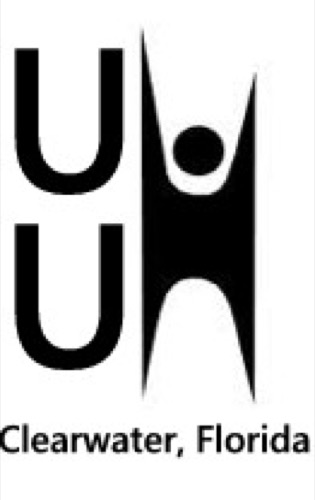 We are a group of Unitarian Universalists committed to a humanistic and non-theistic worldview. Currently, meetings are scheduled once a month and are usually held on the third Sunday of each month from 12.30pm to 1.30pm, after UU services. The UU Humanists are open to all aspects of humanism, including investigation of religious humanism. However, the focus of the group is on the secular aspects of humanism. Programs have been well received with attendance between 50 and 75 individuals. To learn more about the group, please contact:
Co-facilitators:
Bill Norsworthy [email protected]
Mark Brandt [email protected]
Website: www.uuclearwater.org
Non-UU members are welcome to visit and become a UU humanist without becoming a member of UU Clearwater.
---
Contact the Tampa CoR Communications Director
Contact the Tampa Web Administrator