About Us
The San Antonio Coalition of Reason is made up of atheist, freethought, and humanist groups working together in the Greater San Antonio area. Our twin goals are to foster a sense of community among the like minded and raise public awareness that people who don't believe in a god or gods can be decent citizens who contribute to the larger society.
So, if you are of a secular mind, you aren't alone. Thousands of your friends and neighbors in this area think and feel as you do. And there are local groups that advance your views and welcome your participation! This website will help you find events to attend, activities in which to participate, people with whom to socialize, and groups to join.
After all, like everyone else, we benefit from a supportive community for friendship, learning, social service, and activism. Moreover, atheists and agnostics make up a significant portion of the population, both nationally and globally, outnumbering most religious and other minorities combined. For example, the American Religious Identification Survey reports that 12 percent of Americans are nontheistic. This places us as one of the largest minorities in America. Yet we don't enjoy the benefits of our numbers because we aren't well organized. This coalition is here to change that.
To the traditional religious community we want to say that, although we nontheists are without a belief in the supernatural, we do share the compassionate human values that most people embrace. As hard working, tax-paying, ethical citizens, we care deeply about our families, our communities, our state, our nation, and the world.
We can be reached at [email protected] if you have any questions.
Groups
   Freethinkers Association of Central Texas (FACT)
We are a nonprofit association of freethinkers, atheists, agnostics, secular humanists, rationalists, skeptics and other non-theists. Members are critical thinking individuals who prefer to determine truth by replacing authority, tradition and superstition with reason, logic and evidence. We gather on a routine basis for educational seminars and some social events. Once a year we rent a bus and tour the Texas Hill Country Wineries!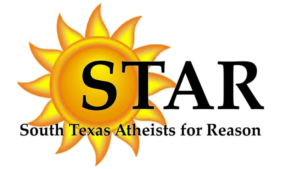 South Texas Atheists for Reason
We are a brand new organization and just started in October 2015. We get together and have BBQs with games for the kids and time for the adults to relax and chat! We would love to have you join us! Become a member and help our BBQs become even more of a success! We have an outreach program called Atheists at Work that currently contains three of our projects. Hope to see you soon!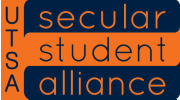 Secular Student Alliance at UTSA
The Secular Student Alliance at UTSA is a student organization that promotes the separation of church and state and serves as a community for nonreligious students and freethinkers of all religious backgrounds. The group aims to promote scientific literacy and humanistic values, promote civil interfaith discussion, stand up to religious harm, debunk superstition, promote evidence-based decision making, volunteer on campus and in the community, and assist new non-believers in their transition.
   San Antonio Atheists
If you prefer rational thought to religious dogmatism regardless of what you call yourself, and if you would like to meet interesting people at diverse venues, come out and join us. We host a variety of events where atheists, non-theists, agnostics, free-thinkers, etc., can enjoy the company of others without the concerns and pressures that some of us feel when hanging around theists. We eat, drink, party, discuss interesting books and movies, and generally have fun!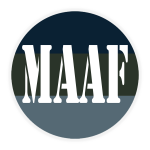 San Antonio Military Association of Atheists and Freethinkers
Providing community for atheists, humanists, and other nontheists in the military.  The San Antonio MAAF Affiliate is MASH-JBSA and home to our Air Force Basic Training activities. As such, it has higher security than most. To access, join MAAF and then request access to the Secret Facebook Group with an email to MAAF. The Affiliate leader will process your access to the local group. Sign up now at Ft. Sam, Lackland, and other local San Antonio activities are all covered under MASH-JBSA.
   Humanists of San Antonio
The Humanists of San Antonio provides intellectual social opportunities to fellow humanists. Our sponsor; the Freethinkers Association of Central Texas (FACT), conducts educational seminars at the Radius Center at least once monthly. We encourage members to submit ideas on topics and recommend speakers, to provide ideas for smaller discussion group topics and venues for meetings.
  San Antonio Secular Students
Are you a student in high school, community college, university or any other accredited institution of higher learning? Are you 18 and over? Do you want to meet other students from the greater San Antonio region? If you like intelligent conversation, and like to have fun with other secular minded students then SASS might right for you. Also check out our facebook page
SASS brings together students from San Antonio area who have a secular outlook. The goal is to foster community communication, education, and activities among secular students. Students from high school to college all the way through PhD are welcome to join. To qualify a student must be 1. registered with a local area high school, community college, university or any accredited institution of higher learning. 2. A student can be Freethinker, Agnostic, Atheist, Humant, Skeptic, Non-theist, etc. 3. For this meetup a person must be 18 years or older. Our Facebook page is for audiences of all ages.
   Texas Hill Country Freethinkers (THCF)
We're a group of freethinkers, atheists, agnostics, secular humanists, rationalists and others in San Antonio and the Texas Hill Country. Much of the Texas Hill Country was settled by German Freidenkers (Freethinkers), and we gather for social and educational events in continuation of that tradition.
   Atheist Families of San Antonio
The Atheist Families of San Antonio provides a healthy social environment for families of atheists, agnostics, skeptics, humanists, freethinkers and other non-believers. We participate in a variety of family-friendly activities, such as visiting the Children's Museum, going to San Antonio Missions baseball games and just getting together as a group for lunch or dinner.
   San Antonio Skeptics
This group is dedicated to the promotion of critical thinking, science, consumer protection against pseudoscientific claims, and anything else that falls under the "skeptical" umbrella. Any Meetup ideas encouraged… Please note: this is not a religious Meetup, any person wishing to proselytize, don't.
Pages