About Us
The Rhode Island Coalition of Reason is made up of atheist, skeptic, and humanist groups working together across the state of Rhode Island. Our twin goals are to foster a sense of community among the like minded and raise public awareness that people who don't believe in a god or gods can be decent citizens who contribute to the larger society.
So, if you are of a secular mind, you aren't alone. Thousands of your friends and neighbors in this area think and feel as you do. And there are local groups that advance your views and welcome your participation! This website will help you find events to attend, activities in which to participate, people with whom to socialize, and groups to join.
After all, like everyone else, we benefit from a supportive community for friendship, learning, social service, and activism. Moreover, atheists and agnostics make up a significant portion of the population, both nationally and globally, outnumbering most religious and other minorities combined. For example, the American Religious Identification Survey reports that 12 percent of Americans are nontheistic. This places us as one of the largest minorities in America. Yet we don't enjoy the benefits of our numbers because we aren't well organized. This coalition is here to change that.
To the traditional religious community we want to say that, although we nontheists are without a belief in the supernatural, we do share the compassionate human values that most people embrace. As hard working, tax-paying, ethical citizens, we care deeply about our families, our communities, our state, our nation, and the world.
Reasonably Yours,
Tony Houston
RICoR Coordinator
[email protected]
(401) 270-4083
Like us on Facebook
Follow us on Twitter
Pages
Groups
Participating Members Include: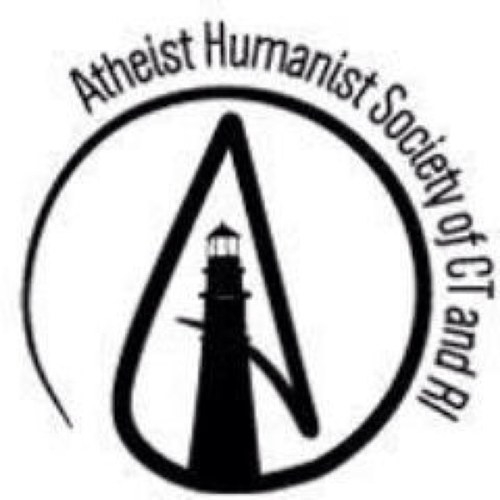 Atheist Humanist Society of Connecticut and Rhode Island
Welcome to the Atheist-Humanist Society of CT & RI.  Being a member of our society is as easy as showing up and having fun. We welcome all atheists, agnostics, secular humanists, deists, philosophers, sci-fi geeks, nerds, gay, straight, red, yellow, blue, carnivores, omnivores, vegans, half/half, pastafarians, liberals, conservatives… just as long as you are open minded and rational, you are welcome to join our community.  Check out our Social Calendar now and RSVP to any or all events that interests you!
Organizer: Brian V. Stack
[email protected]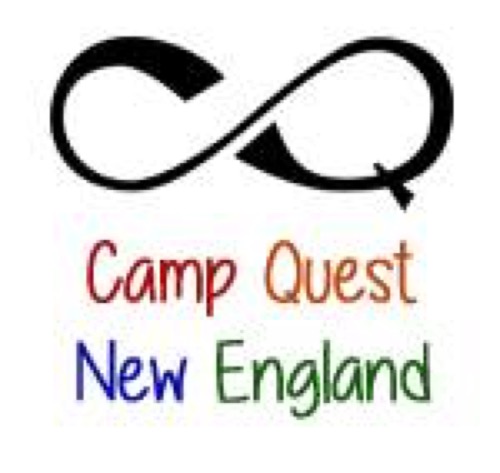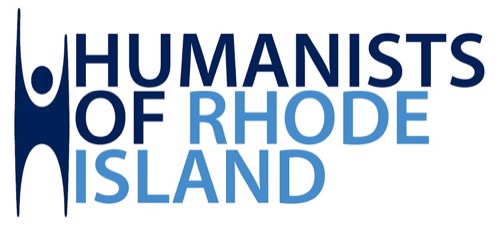 Humanists of Rhode Island
Humanism is a progressive philosophy of life that—without theism and other supernatural beliefs—affirms our ability and responsibility to lead ethical lives of personal fulfillment that serve the greater good of humanity. Humanists of Rhode Island is a chapter of the American Humanist Association dedicated to good works and service projects that will best demonstrate Humanist ideals. We seek ways to better ourselves to better serve the community.
President: Tony Houston
[email protected]
(401) 270-4083
Website
Facebook
Meetup
Twitter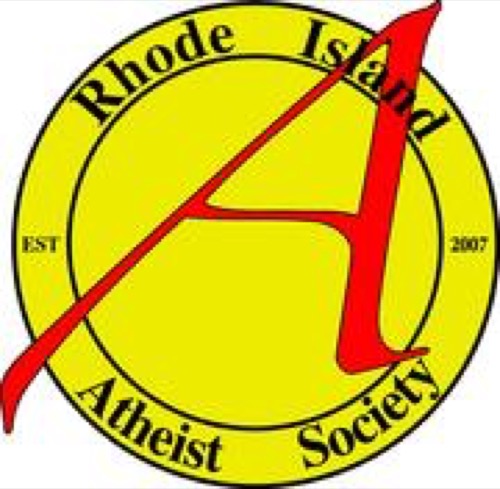 Rhode Island Atheist Society
Attention Rhode Island Atheists, Freethinkers, Agnostics or other non-believers! You are not alone. The Rhode Island Atheist Society welcomes you to speak up, join in and come out! You may be fed up with religion's influence in politics and war, and their efforts against scientific advancement. You may be tired of bigotry, intolerance, and interference with our fundamental human rights. You may simply be tired of imaginary beings getting more respect than human beings. You now have a voice. We are a fun group of freethinkers with opportunities for outreach, volunteering or just socializing!
Organizer: Brian V. Stack
[email protected]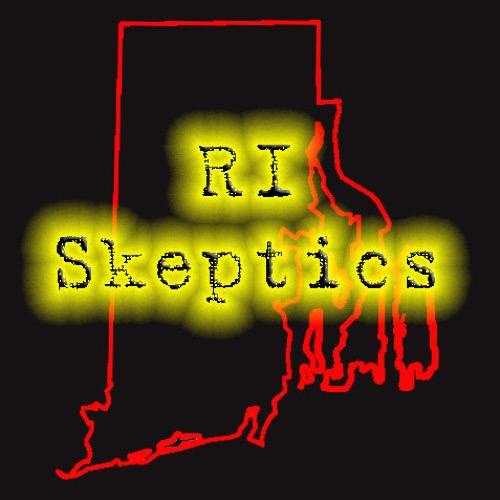 The Rhode Island Skeptics
Had enough of politics as usual, religious fanatics, superstitions and the lack of logic in today's society? Yearning to talk with someone rational for awhile? Come join us for a drink and some food while we engage in our conversation!
Organizer: Brian V. Stack
[email protected]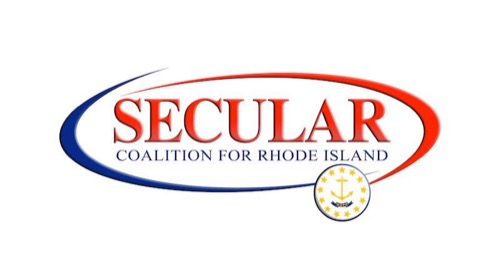 Secular Coalition for Rhode Island
The Secular Coalition for Rhode Island is a state chapter of the Secular Coalition for America, a 501(c)(4) advocacy organization whose purpose is to amplify the diverse and growing voice of the nontheistic community in the United States. While the Coalition was created expressly by and for nontheistic Americans, we also enthusiastically welcome the participation of religious individuals who share our view that freedom of conscience must extend to people of all faiths and of none. As a chapter of the Secular Coalition for America, the Secular Coalition for Rhode Island is a 501(c)(3) nonprofit serving atheists, agnostics, humanists, freethinkers and other nontheistic Americans.
David Finnegan
Tony Houston
Rhode Island State Co-Chairs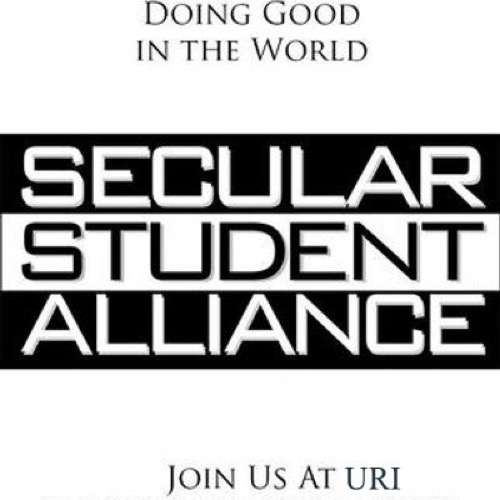 Secular URI
We are the University of RI's branch of the Secular Student Alliance; a group of secular minded students that include but are not limited to atheists, agnostics, humanists, and anti-theists. We are good without God. Our mission is to promote the ideals of science, history, free thought, humanism and morality, in the context of a secular society.
Ivy Hope Burns
[email protected]