About Us
If you don't believe in God, you are not alone. Hundreds of thousands of your neighbors in the Greater Philadelphia area feel the same as you do.
PhillyCOR, the Greater Philadelphia Coalition of Reason, is a joint effort to help you connect to local freethought, humanist, atheist, agnostic, rationalist, etc. groups near you; to provide you with information and a sense of community; to give you a way to combine your voice with others who are ready to move society forward.
While all of these groups share common ground, each has its own particular emphasis and atmosphere. Some are focused on scientific inquiry and education. Others are focused on ethics, community, and community service. There are also groups that are just laid back an focus on rational conversation and making new friends. All are committed to promoting wider acceptance of a more rational and contemporary view of humanity and the universe we live in.
We hope you will take the opportunity to enjoy some of the organizations, events and activities you can link to through this website. But even if you never join a group or attend a meeting you can help our region move forward by contributing to local or national participating organizations. And you can always help the cause just by standing up proudly for your reality-based worldview among your friends and family.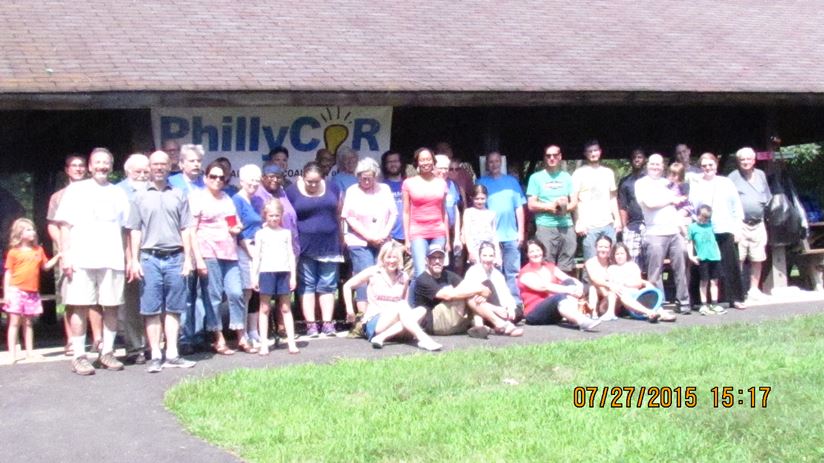 If you have additional questions feel free to e-mail us:
[email protected]
Thanks,
Staks Rosch, PhillyCoR Coordinator
Groups
Participating members include:
HAGP is an educational and philosophical organization. Our main goal is to educate the general public about the ethics and values of Humanism by being a positive influence in the community. We do this through our meetings and lectures (free to the public); community service, networking encouraging debates and humanistic activities, and continuing our efforts through letter-writing, dialogue and other educational means to maintain the Jeffersonian "wall of separation" between church and state.
Willow Grove, PA 19090
The Freethought Society (FS) promotes freedom of thought, expression and choice. FS also advocates separation of religion and government. FS publishes a quarterly newsletter (The Freethought Society News).  The newsletter is delivered as an ezine only and is complimentary to supporters, donors, like-minded individuals and those who are interested in learning more about freedom of thought. Monthly events take place in many locations across the nation, with emphasis in the tri-state area of Pennsylvania, Delaware and New Jersey.
President: Margaret Downey
P.O. Box 242
Pocopson, PA 19366
Phone: 610-793-2737
The Philadelphia Atheists Meetup hosts informal monthly discussions on topics related to atheism, such as politics, church/state separation, religions, skepticism, and science. In addition we promote attendance at freethought-related events, such as films and lectures.
The Society is a fellowship of individuals and families; an Ethical Humanist religious community. We celebrate and support each other. We enjoy working together. The personal growth of each member is our primary concern. Instead of attempting to escape today's problems through the empty promises of material success and other-worldly religions, we look for meaning through creative actions. We can enrich our own lives by improving relationships within our families, among our friends, at the workplace and in the community. Our programs reflect a belief in the individual's capacity to make a difference. Our classes, forums and platforms help us understand this confusing, sometimes uncaring world. We turn to reason and feelings instead of dogma.
Contact: Paul C. Teti
Phone: (610) 996-5011
Temple Atheists and Critical Thinkers, formerly the Secular Society of Temple University is a student organization based at Temple University in Philadelphia, PA. Temple Atheists and Critical Thinkers is a non-partisan political advocacy group concerned with Church-State separation, science popularization, and the civil and human rights of believers and non-believers, including atheists, agnostics, humanists and freethinkers. We believe in a pluralistic and open society in which critical thinking and free and honest inquiry are respected as virtues. We believe that we are acting in the interests of the founding fathers of the United States, who established this nation as a secular, pluralistic and open society.
Our organization is a community of nonbelievers dedicated to protecting first amendment rights and defending skeptics from intolerance. Our mission is to provide a comfortable and supportive social and theological atmosphere for those of atheistic and agnostic ideologies, support the atheistic and agnostic voice on campus, and create a greater awareness of atheistic and agnostic views.
The Drexel Freethought Society's mission is to establish and support a secular community at Drexel University for atheists, agnostics, humanists, and freethinkers. The DFS is dedicated to encouraging freethought and defending science, logic, and reason.
Open to all ethical atheists, agnostics, skeptics and other freethinkers, the Delaware Association for Humanism exists for the betterment of humanity and for the planet we all share. DAH is an affiliate of the Council for Secular Humanism and is a charter chapter of the American Humanist Association. As such, we adhere to the humanist philosophy these organizations embody. In addition to getting together to socialize and discuss beliefs, philosophies and the challenges of being 'outsiders', we aim to become a real presence in the Delaware community. By improving our visibility, we can work to thwart church-state violations on the local level and add our voices to the efforts of groups working on the national level. If you share the desire to see reason replace faith; if you champion the efforts of rational thought and human compassion in improving our Delaware communities, then we hope you will join us!
Directors:
James Presley
Alan Palmer
Black Atheists of Philadelphia
This diverse group was created in order to encourage off-line social experiences for black atheists, agnostics, freethinkers, non-theists, skeptics, non-believers of color and other minority groups within the atheist community. We also welcome the support and membership of our allies within the secular community as well.
Our mission is to promote camaraderie and community service, address the psychological grip of religiosity that has been passed down through the indoctrination and enslavement of our ancestors; confront both educational and socioeconomic challenges that pervade the inner city and to encourage non-theists of diverse backgrounds to become both open and active within the Greater Philadelphia area.
Delaware Atheist Meetup was established in June, 2013. We are the local affiliate of American Atheists and host bi-monthly meetings; one is strictly social in nature, offering us an opportunity to come together in a relaxed environment and enjoy each other's company, allowing us to freely express our individual thoughts and ideas that champion reason over superstition. Our other monthly meeting is intended to be more informative. As such, we have invited speakers to join us so that we can be better informed in our positions and understandings.
We also have a commitment to community involvement and have participated in several events in both Newark – our home base – and in the greater Delaware area. Notably, we participated in Newark's annual Community Day, a family-friendly event that features several hundred vendors and multiple stages for musical performances and entertainment.
We are also dedicated to serve within our community and have worked with such groups as the Food Bank of Delaware and "Code Purple," a program that provides shelter for the homeless when temperatures drop below 20 degrees. In addition to all of these activities, we have also successfully managed to have the Governor of Delaware issue a proclamation establishing the first Thursday in May as the "National Day of Reason."
Organizers:
Pages