About Us
The Omaha Coalition of Reason is a collaboration of local organizations who share a worldview grounded in reason over superstition and scientific truth over revealed truth.
We bring together humanist, atheist, freethought and other secular and nontheistic organizations in our area to provide individuals with information, support, and a larger sense of community. Additionally, the Omaha CoR gives organizations and their individual members a way to combine their voice with others who are ready to move society forward with a firm reliance on reason and humanity.
If you are of a secular mind, you aren't alone. Thousands of your friends and neighbors in this area think and feel as you do. And there are local groups that welcome your participation and will work to advance your views! This website will help you find events to attend, activities in which to participate, people with whom to socialize, and groups to join.
After all, like everyone else, we benefit from a supportive community for friendship, learning, social service, and activism. Moreover, nontheists make up a significant portion of the population, both nationally and globally, making us one of the largest minorities in America. Yet we haven't enjoyed the benefits of our numbers because we've been siloed in numerous smaller groups for too long. This coalition is here to change that by bringing these many small groups together to work on advocating for our shared values.
To the traditional religious community we want to say that, although we nontheists are without a belief in the supernatural, we do share the compassionate human values that most people embrace. As hard working, tax-paying, ethical citizens, we care deeply about our families, our communities, our state, our nation, and the world.
Contact the OmahaCoR
For questions or media inquiries about the Omaha Coalition of Reason, or to become a member organization, email us!

OmahaCoR Member Organizations
Offutt Humanists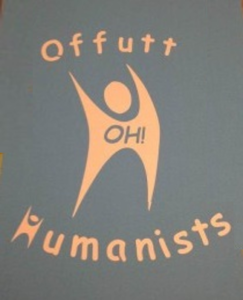 Offutt Humanists provides for the spiritual fitness of Humanists, freethinkers, atheists, agnostics and other free-of-faith in the Offutt Air Force Base community. Offutt Humanists is command-approved to operate on Offutt. "This is a private organization. It is not a part of the Department of Defense or any of its components and it has no governmental status."
---
Omaha Metro Area Humanist Association (OMAHA)

A chartered chapter of the American Humanist Association, OMAHA seeks to promote the awareness, acceptance and equality of humanists in our community, advocate for progressive values, support efforts to stop the intrustion of religion into government, and provide a safe environment where humanists and other non-theists can work together to move society forward with a firm reliance on reason and humanity.
---
Rationalists, Empiricists and Skeptics of Nebraska (REASON)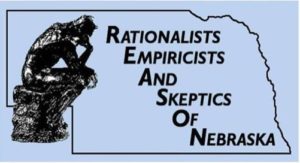 The mission of REASON (Rationalists, Empiricists and Skeptics of Nebraska) is to encourage critical thinking. Members are dedicated to researching and exposing fallacies in such areas as medical quackery, pseudoscience, Biblical literalism, religious and political extremism, racism, and homophobia. We promote the use of scientific methods, evidence, logic, and reason to gain insight and understanding.
Activities Calendar and Social Media Links