About Us
Are you of a Secular mind? Are you unsettled by the excessive intrusions of religion upon the legal and political landscape of our state and our nation? Do you yearn for a non-religious community where you can share your views without social reprisal? If so, you've come to the right place.
The Central Iowa Coalition of Reason is a proactive partnership of Atheists, Free-Thought advocates, and Humanists working together in the central Iowa region with a clear vision to foster a sense of community for the Secular among us and to raise the visibility of our efforts for those who have not yet found a Secular community through which they can thrive and feel welcome.
In concert with the goal of a wider community of friends and neighbors, our organization is also committed to a variety of other ideals including –
a) Activism: reining in the influence of detrimental religious pronouncements on public life.
b) Education: providing information on secular matters and on the virtues of Reason and Epistemology to as many people as can be reached.
c) Social Service: helping the less fortunate among us and, hopefully, illustrating that religion is not a prerequisite for performing 'good works.'
d) Awareness: sending a message to the traditional religious community that we Secularists, though we may not adhere to any particular creed based upon the supernatural or the superstitious, are just as moral, just as ethical and just as compassionate as anyone with a 'god' to whom they pray.
People of a Secular persuasion are often quite surprised to find that they are not alone in their community. Scores of your friends and neighbors may feel as you do and now you have the chance to find local groups that help to advance your views, who will gladly welcome your participation! This website will serve as an information exchange for those of you who wish to find Secularist events, activities & people in your area with whom you can partner and socialize.
Before you begin, though, here are some facts to consider – By all estimates, Atheists and Agnostics make up a significant portion of the population, both nationally and globally. For example, the American Religious Identification Survey reports that 12 percent of Americans are non-theistic. Furthermore, the Pew Research Center reported in 2015 that 22.8 % of Americans identify as Secular or religiously unaffiliated, a number which rises to a third for those under the age of 30. To put it in a global perspective, the Pew Center also estimates that over a billion people on the planet have no religious affiliation whatsoever. Consider these numbers carefully. By all indications, the Secular community is on the rise.
Our hope at The Central Iowa Coalition of Reason is that this understanding will lead to a greater state of awareness for all involved so that we can enjoy the benefits of an organized union of Secular values. As hard working, ethical citizens we care deeply about our families, our communities, our state, our nation, and the planet we call home. For those of you already involved, we sincerely appreciate having you. To those of you just arriving on the Secular scene, we say Welcome!
Find a group that is right for you
Pages
Groups
The Drake Secular Legal Society has as its purpose: to promote awareness of the constitutional principle of separation of church and state (SOCAS) as well as the prevalence of violations thereof, to develop a network and foster support for Drake Law students who show no obeisance to supernatural hypotheses regarding the origins or present character of the known universe, and to provide a positive atmosphere for all Drake Law students thereby reducing the stigma which some associate with atheism, agnosticism, and freethought.
We strive to bring about a progressive society where being good without a god is an accepted way to live life. We are accomplishing this through our defense of civil liberties and secular governance, by our outreach to the growing number of people without traditional religious faith, and through a continued refinement and advancement of the humanist worldview.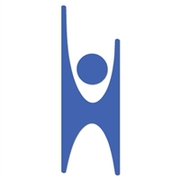 Iowa Atheists and Freethinkers
Iowa Atheists and Freethinkers, Inc. (IAF) is a non-profit social and educational group working to provide a community of support and friendship for atheists, freethinkers, secular humanists, agnostics, and other non-religious people. IAF provides educational events; is active in community service projects; conducts charitable donation drives; and provides an environment where non-believers can be themselves.
Website – Facebook – Meetup – YouTube – Email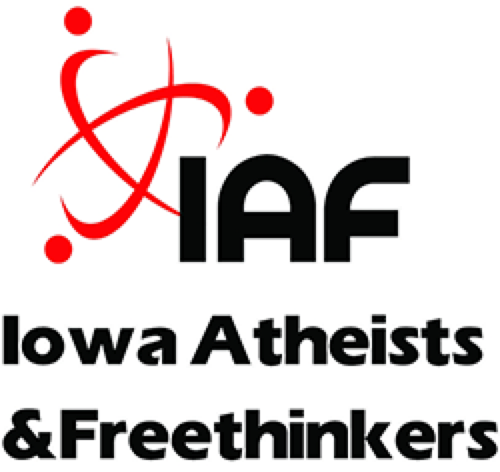 Iowa State University Atheist & Agnostic Society
The Iowa State University Atheist & Agnostic Society (ISUAAS) serves as the main social, support, and advocacy group for secular people on ISU's campus. We seek to improve the public image of nonreligious people through public events, guest lectures, and Q&A sessions while connecting people of similar viewpoints through social events and discussion meetings. Membership is open to students and non-students alike, and religious believers are welcomed at all discussion-based events.