About Us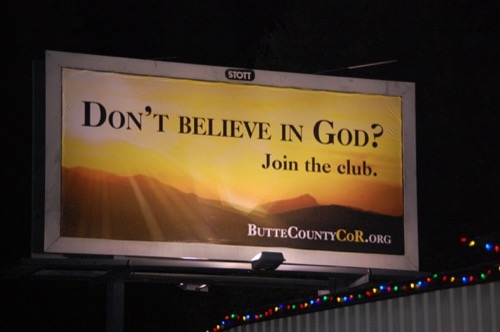 Esplanade near Commercial, (December 2012)
The Butte County Coalition of Reason is made up of atheist, freethought, and humanist groups working together in the Chico, Oroville, and Paradise areas of Northern California. Our goals are to foster a sense of community among like minded people and raise public awareness that people who don't believe in a god or gods are decent people and contribute to our culture in many ways. We know we don't need to believe in a god to be fully actualized human beings.
If you are of a secular mind, you aren't alone. In the United States there are more agnostic and atheists than there are religious Jews and religious Muslims combined. Thousands of your friends and neighbors think and feel as you do and we are here to make you feel welcome and part of our community. We organize activities, socialize and participate in our local governments.
Need more info? Contact the Coordinator at [email protected]
Pages
Our Values
It's all about separation of church and state.
Our constitution's First Amendment states:
"Congress shall make no law respecting an establishment of religion, or prohibiting the free exercise thereof; or abridging the freedom of speech, or of the press; or the right of the people peaceably to assemble, and to petition the Government for a redress of grievances."
When the US Supreme Court ruled in Greece v. Galloway (in 2014) it became clear that the Court doesn't share our view that the introduction of religion at the beginning of a government proceeding violates the first amendment. But the Court did specifically mention that no preference may be applied to the people who deliver the invocation; atheists must be included.
For more than two years we have been petitioning the Mayor of Chico to be included in the invocation rotation. On August 26, 2014, we received the official invocation schedule for 2015, and we have been invited to deliver an invocation on three occasions throughout the year. Our first invocation is scheduled for January 6, 2015, 6:30 pm, Chico City council chambers. Find the invocation text from January 6, 2015 and April 7, 2015.
Please Donate
Please help us grow our projects with a (not tax deductible, yet) donation today:
Merchandise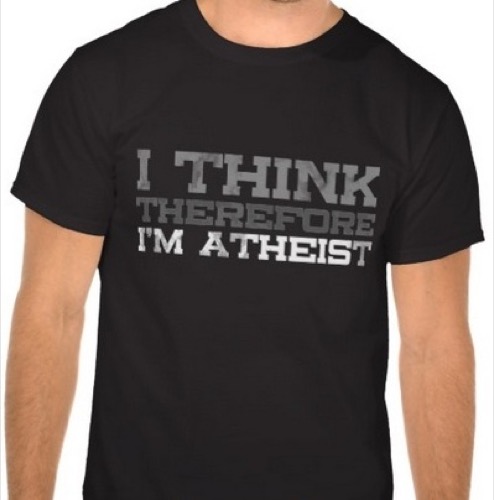 Want a t-shirt or other nontheist merchandise?
We recommend Atheist T-Shirts on Zazzle, Evolve Fish, Freedom From Religion Foundation T-Shirts.