by Susan
Education Officer and National Coordinator–United Coalition of Reaso
Two weeks ago, we reported on the historic meeting of non-theistic clergy, hosted by Amanda Poppei and the Washington Ethical Society. One of those in attendance was Hugh Taft-Morales, someone who has been a long-term supporter of both Philadelphia CoR and Baltimore CoR, due to his work in the Ethical Culture in both of those cities. (Remember that huge 10th anniversary celebration of the Kitzmiller v. Dover Schools, where "intelligent design" was ruled out?….that was Margaret Downey of the Freethought Society who hosted at the Ethical Humanist Society of Philadelphia!) Within a very busy schedule, leading programs and outreach effort in two cities, Hugh took the time to meet with us for an interview and to tell us more about his work and the mission of the American Ethical Union.
Hugh Taft-Morales serves as Leader of the Philadelphia Ethical Society and the Baltimore Ethical Society and is President of the National Leaders Council of the American Ethical Union (AEU). Hugh taught philosophy and history for twenty-five years in Washington, D. C., after which he transitioned into Ethical Culture Leadership. In April of 2009 he graduated from the Humanist Institute and was certified as an Ethical Culture Leader by the American Ethical Union (AEU) in 2010. He is on the Board of Peace Day Philly, and is a member of the clergy caucus with both Philadelphians Organized to Witness Empower and Rebuild (POWER) and Baltimoreans United in Leadership Development (BUILD).
Hugh graduated from Yale University in 1979 and earned a Masters in Philosophy (MPhil) from University of Kent at Canterbury, UK. He lives in Takoma Park, Maryland, with his wife, Maureen, a Latin American analyst for the Congressional Research Service. They have three wonderful children – Sean (29), Maya (24), and Justin (21). Hugh's hobbies include yoga, singing and playing guitar, and "watching way too many sports."
UnitedCoR: Some of our readers might not understand what it means to be an Ethical Culture Leader. Can you give us a description of some of your responsibilities and outreach you perform in this role?
Hugh Taft-Morales: I believe that Ethical Culture (or Ethical Humanism – the two terms are interchangeable) is a unique and important congregational movement for those seeking support in living a more ethical life.  It offers the world explicitly non-theist congregations that honor deed before creed.  Today people are seeking meaning and engagement through alternatives to traditional religions. I believe that Ethical Culture's constructive values and rich historical legacy, combined with a strong partnership between lay leadership and professional leadership, will help Ethical Culture flourish – flourish both as individual Ethical Societies and as national movement under the banner of our federating institution, the American Ethical Union.
The role of a Leader in Ethical Humanism is similar to that of clergy in traditional religions, just without the "god talk."  Of course Leaders play different roles depending on the size and nature of the Ethical Society that they serve. Often in smaller societies, such as in Baltimore and Philadelphia where I serve, Leaders can end up being jacks-of-all-trades.  In larger Ethical Societies more specialization can occur.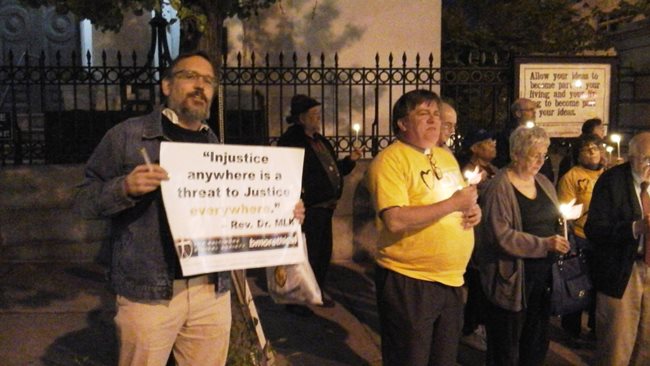 Personally, I see my main role as that of an inspirational speaker, sharing the history, ideals, and practices of Ethical Culture that blend the best of our tradition with the evolving needs of members and the ever-changing challenges of the world.  I help craft Sunday morning programs on various topics, invite guest speakers, and celebrate the cycles of life with occasional seasonal and annual events (harvest festivals, solstice celebrations, founders day honoring those who created Ethical Culture, and so on.)
I also strive to be a social justice advocate, educating and encouraging my members to deepen their commitment to ethical action, whether through public or private acts. Public acts might include political issue advocacy, coalition building, or protest.  In the private sphere we try to improve our ethical relationships with family, friends, and colleagues.  I work to build relationships with networks such as the Coalition of Reason as well as interfaith community empowerment groups such as Philadelphians Organized to Witness, Empower and Rebuild (POWER) and Baltimoreans United in Leadership Development (BUILD).  I support our community engaging with these groups while being true to the values of their Ethical Society, sorting through the complexities of issues and offering some concrete way to "walk the walk."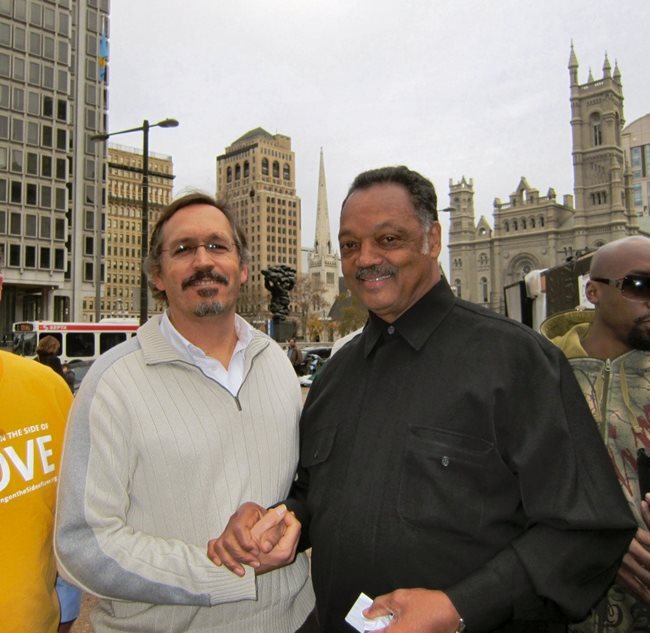 Some of my role is that of a pastoral counselor to members stuck in distress or confusion or frustration. I try to respect their autonomy and worth, but also sometimes I need to offer advice that might be difficult to hear.  This takes training, tact, and practice. On a more general level, I also try to help everyone, those struggling and those flourishing, process the existential awareness of our own mortality – our limited time to do all that we want to do in our life.
I spent four years in Leadership Training, including two years of internships as a Leader-in-Training, to prepare for my new vocation.  Depending on the day, I have to shift from teacher to preacher to counselor to activist, all while helping maintain trust and building a nurturing environment.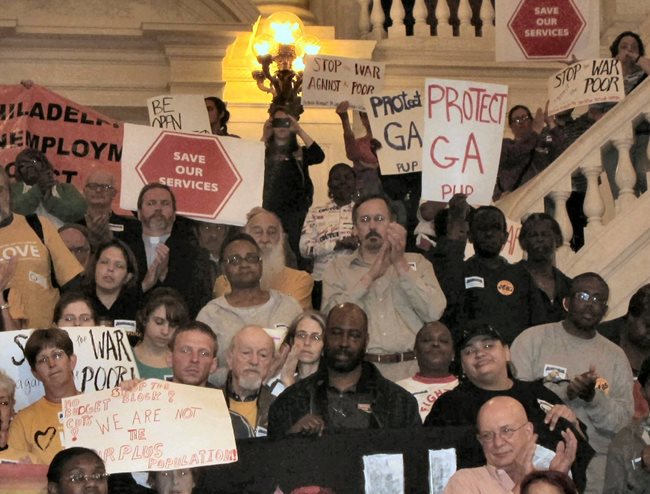 UnitedCoR: What are some of the similarities and differences that you have compared to ministers within theistic communities?
Hugh Taft-Morales: There are probably more similarities than there are differences, as you might conclude from previous comments about my duties.  I will add that, like clergy in other religions, I am available to do humanist weddings, memorial services, baby-naming ceremonies and coming-of-age programs.
The biggest difference between my role and the role of clergy in traditional religions is that since Ethical Culture is non-theist, I do not advocate for or against the existence of god.  As an expression of humanism, however, Ethical Culture advocates for evidence-based, rational inquiry as the best way to nurture civic dialogue and create public policy.  While we find great value in the social justice and congregational work of many religious institutions, we reject destructive supernaturalism and strongly advocate for secular government and the separation of church and state.
UnitedCoR: Can you tell us about a time when you feel your ministry really made a difference, either to you or to the people of the communities that you serve?
Hugh Taft-Morales: One particular "victory" that comes to mind is when Maryland made same-sex marriages legal.  The Baltimore Ethical Society became very involved in advocating for the right of all people to get legally married.  I travelled with our members several time to the state capital to meet with legislators.  When the law was finally passed after three years of persistent work, there was a sense that we now lived in a state that more closely aligned with our values.
A smaller difference is made in Philadelphia every year when we deliver dictionaries to a local grade school and spend time with the students getting excited about words, books, facts about the world.  You'd be surprised how much information there is in the appendix of a dictionary! Some of the students were thrilled to be able to actually take the book home. It was a poignant reminder of the economic disparity that exists in our country.
Most regularly, however, I appreciate the difference Ethical Societies make by hearing the testimonials of members.  When they speak about what the Ethical Society means to them – that it is their communal home, or a way to connect with others in doing good work, or a new avenue for intellectual stimulation – I know that the work I do matters.  These are just some examples.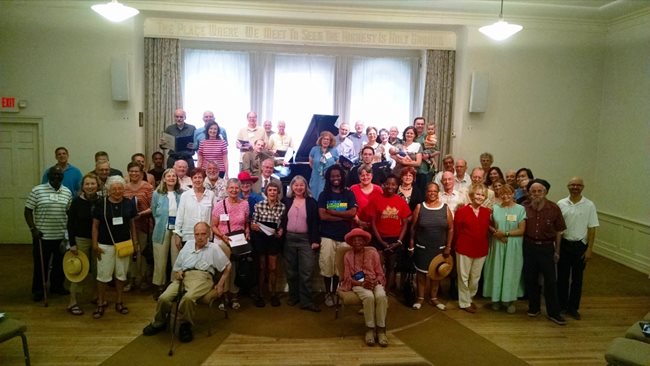 UnitedCoR: If someone was considering becoming an Ethical Culture Leader what advice would you give them regarding the qualities needed and the pitfalls and pleasures of this vocation?
Hugh Taft-Morales: I would want them to be fully integrated into an Ethical Society so they understand the values we hold and the joys and challenges of working in community.  You can find out find out locations of Ethical Societies by visiting the American Ethical Union (AEU) website.  If you don't live near a society, you can contact the AEU directly to learn more.
Once someone has been a member of an Ethical Society for a couple of years, they would then contact the Leadership Training Committee of the AEU if they were interested in becoming an Ethical Culture Leader.  The Training Committee determines if applicants demonstrate the qualities necessary to be an effective Leader – good interpersonal skills, a strong moral compass, and inquiring mind, and so on.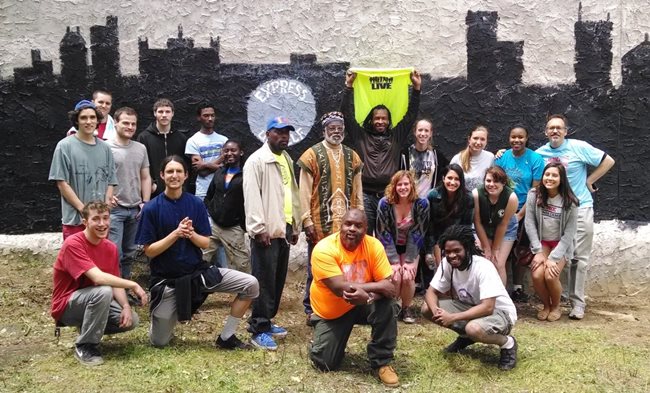 Once accepted into Leadership Training, the program offers an opportunity to learn diverse information and skills in various modules.  For example, candidates for Leadership learn about the foundations of Ethical Culture and the context of intellectual and historical in which it is set. They become trained in pastoral counseling, communications skills, theory and practice of aesthetics, life-long ethical education, theories of social action, and congregational development.  This last module is very important as it helps Leaders appreciate what Societies need to do to continue to flourish.
Most importantly, however, those wanting to be leaders need to be good at self-reflection and maintaining a non-anxious presence. To create a safe space for members to grow and for the Ethical Society to work through difficult issues, Leaders need to lead a balanced but committed life – they do so by creating a healthy balance among the often-competing demands of serving as a Leader, family and personal life, and other responsibilities they might have in the national movement and outside of Ethical Culture.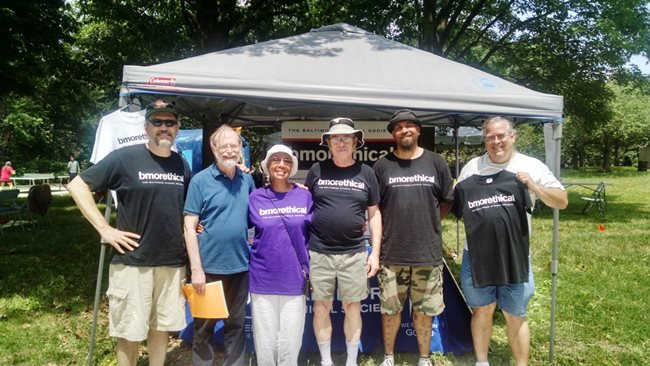 UnitedCoR: If any of our readers were interested in becoming members of an Ethical Society how would they go about this?
Hugh Taft-Morales: You can go to the American Ethical Union (AEU) website or google Ethical Society, Ethical Culture, or Ethical Humanism.  After attending an Ethical Society for a while and seeing if it fits you and your life, you can ask the Leader of the Membership Committee about how to join.  To me the biggest requirement is that you really know what you're joining!  But it is also important to join for the right reasons – that you join because you support the values of the organization and you see it as a way to grow personally and to live a life closer to your ethical values.
I often tell people that the values are not just words.  We believe in deed before creed – how you treat people is more important than your belief system.  To me the three most important lived values in Ethical Culture: 1) treating every person as unique and of inherent worth; working to build social justice by challenging systemic oppression and empowering all people; and, to create ethical relationships that are compassionate, respectful, and candid.
Thanks again to Hugh Taft-Morales for taking time out of his schedule to give us some insight into the work of non-theistic Ethical Society leaders. Check back with our newsletter in the upcoming issues to learn more about other folks like Hugh who are "doing good without a god" in their local areas. You can follow the Philadelphia Ethical Society on Twitter and Facebook. You can also follow the Baltimore Ethical Society on Twitter and Facebook.