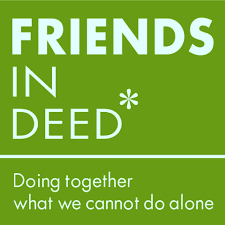 Bart Campolo
Dear Friends,
I don't know why I've put off sending this update. I mean, sure, deciding to move back to Cincinnati was complicated, and sure, I'm blue about leaving behind so many new friends, and especially my beloved USC Secular Student Fellowship. But I'm also thrilled about returning to a smaller city where my wife Marty and I already know the ropes, have lots of old friends, and can actually afford to buy a house. Besides, as much as we've loved living close to our kids, there was no practical way for us to stay in Los Angeles unless a paid position at USC materialized for me…and in the end it didn't. So then, we'll get home in early September, tremendously grateful for what turned out to be a fabulous three-year apprenticeship in secular campus ministry. Hard as I tried to make that work sustainable, I'm hoping my departure will spur a few Trojan insiders to raise the endowment for a non-volunteer humanist chaplaincy over the next few years, by which time one of my former students should be ready to take the job. In the meantime, Marty and I are confident that this year's leadership team will keep SSF rolling in the right direction, and we look forward to building up another warm, wonderful humanist community once we get ourselves settled in Cincinnati. On that note, we're still looking for a house, but at least we don't have to find new jobs at the same time. Instead, I'll keep speaking and writing, podcasting Humanize Me, and counseling folks all over the world via Skype, while Marty continues to work remotely as Finance and Grants Manager for Friends in Deed, a terrific interfaith non-profit serving the homeless in Pasadena. Honestly, after all the uncertainties of this LA adventure, even that much security is a pure joy to both of us.
You know what else is a pure joy? Having so many caring people who support me and my family and the particular brand of goodness we keep trying to pump into the world. I still need to get better organized in responding to all of that stuff, but please don't doubt for a moment that it's your generosity that enables us to do what we do. And what exactly is that, you ask? Well, here's my best answer, at least for today: We do our best to show and tell people that building loving relationships, making things better for others, and cultivating genuine gratitude for the wonders of life is the surest way to flourish, especially when you're part of a like-minded community. And why do we do it? Because, wherever we are, that way keeps working for us.
I'll keep everyone posted on how things turn out in the coming months. In the meantime, thanks for all the good you do.
Your friend,
Bart
Chaplain. Community Builder. Counselor. Conveyor of Hope