by UnitedCoR's Executive Director
United CoR
I always enjoy receiving emails from people asking me if I know of a celebrant in their area, and what they can expect from a non-theistic wedding ceremony. I enjoy it even more when the email asks me to be the person to join them together as a married couple. It was my pleasure to lead Hashem and Carissa in their wedding vows and to be able to congratulate them on the commitment they are making to each other.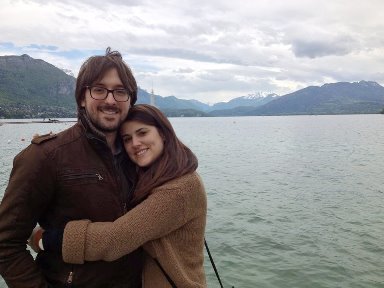 If there are others in your area who want a non-theistic ceremony for weddings, baby-namings, special moments in life, or also to conduct end-of-life services, the Humanist Society, the American Ethical Union and Center For Inquiry have registered celebrants who would be happy to help.
Congratulations again to Carissa and Hashem; I wish you many happy and prosperous years together!