Susan
Education Officer and National Coordinator–United Coalition of Reason
On Monday, March 27th, an historical meeting took place at the Washington DC Ethical Society: for the first time in over 100 years, non-theistic clergy and local congregations leaders assembled under the banner of #HumanistFuture to find new ways of cooperating with each other and increase outreach in their local groups. This meeting was organized by Washington Ethical Society leader Amanda Poppei with help from others such as Rabbi Jeff Falick (Birmingham Temple Society of Humanistic Judaism in Detroit), attracting over 40 Ethical Culture leaders, chaplains, UU ministers and rabbis to DC from as far away as London, England and Saskatchewan, Canada. The Washington Post knew a great story when they heard about it, and were quick to report with a stellar article.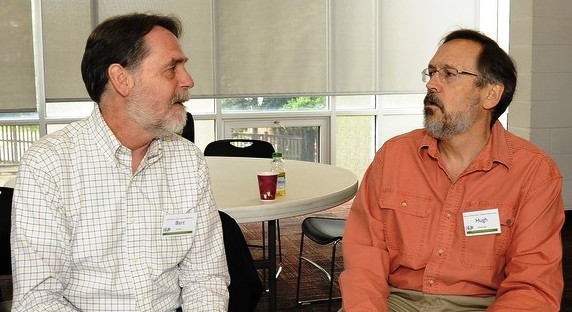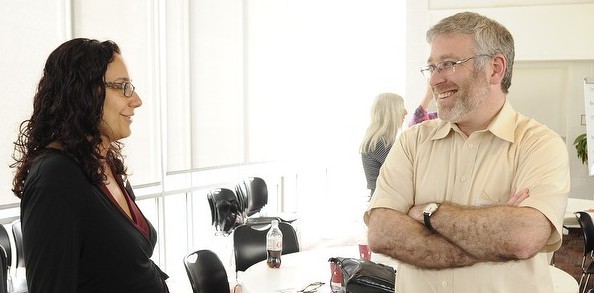 [Special thanks to Carol Clayton Photography for sharing the photographs above!]
Within the many program discussions that took place, one question in particular sticks out in my mind that was asked in the large-group discussion session: "How do we get people to come to our events?" And with that question, UnitedCoR's new app was brought forward as a useful tool.
How useful and how easy to use? Within two weeks of its launch, people and groups such as Gretta Vosper, Hemant Mehta, the Atheist Experience TV in Austin, and Mythicist Milwaukee reviewed the app and were enthusiastic about what it can do. UnitedCoR has received a flood of requests to have local Google calendars and even nationwide calendars of events manually uploaded into the app. Literally, on the day that the app was launched, UnitedCoR used it while we were driving to Toledo and found a friendly and welcoming group from Center For Inquiry—Northeast Ohio at a local event. It was a true joy to meet some new people, including a local Presbyterian minister who enjoys spending time learning from open atheists! The following night, we used the app to locate a social gathering for the Omnipresent Atheists of the Columbus Coalition of Reason, and once again, we met some wonderful, friendly people who were welcoming to new faces.

We've also been pleased that people have taken the time to ask us a few questions about the app, especially as to how it can help local secular and secular-friendly communities:
How does the UnitedCoR app benefit individual secular folks?
People's lives are very busy, and it often takes time to find a group or an event. Normally you would need to first identify, and then visit a selection of local websites or join a dozen local newsletters. The UnitedCoR calendar, in the app, helps nontheists rapidly find local events and the groups that run them. In turn this increases membership and involvement when you lower barriers. We make it easy for volunteers and attendees to say yes.
How many local cities will be on the map and linked in next 2-3 weeks?
An additional 50 cities for a total of 101 cities; this number will grow over time. We also just added a "Featured events" calendar. We also plan to add an interactive map to the app. (By the way, as of 4/4, there are 16,608 events listed for the next 3 months on the app….can you imagine how many events will be available to people when the next 50 cities are added!?)
Is the calendar the only thing the app will do?
Many apps we've seen out there perform only one function. However, we've designed our app to be the go-to resource for secular people to get united. The first platform for the app is the secular community calendar, but we have plans to add more platforms and functions over time, with some of the new functions coming by way of brilliant suggestions from the app's users. One plan we have is a central location for all secular-purpose crowdfunding, to make it easier for people to find all the great kickstarters and GoFundMe campaigns that are on the internet—instead of searching multiple websites, just go to one place: the app, which is a one-stop shop for secular needs!
UnitedCoR wishes all the Humanist clergy the very best as they continue to DO good without a belief in a god. We've been so inspired by this commitment that we're introducing a new tagline:
Good alone.
Better together.
Get United.