by Mandisa Thomas
President, Black Nonbelievers, Inc.
Coordinator, Atlanta Coalition of Reason
Inspiring. Educational. Fun.
These were but a few words used to describe the event which celebrated the 5th year of the existence of Black Nonbelievers. On January 16, 2016 in Atlanta GA, we gathered to acknowledge this monumental occasion. Black Nonbelievers (BN for short) as an organization, within a span of 5 years, has been instrumental in connecting both the Black and secular communities to not only the existence of Black atheists and other similar secular identities, but also the wide range of talent and voices of activism that need to be heard and displayed more prominently.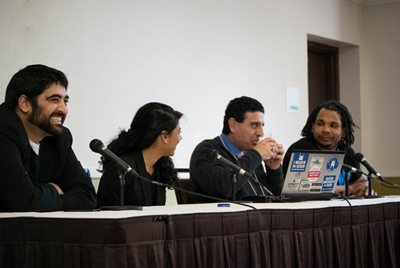 Featured speakers at the celebration included Jeremiah Camara (Contradiction), Alix Jules, Bridgett Crutchfield, Amy Monsky, Pastor Lorenzo Neal, and Dave Silverman. There were also workshops that featured some brilliant authors, discussed sex and sexuality, community building, and dancing. There were also a number of attendees who were meeting each other for the first time in person, and others who had seen each other many times before, and were reuniting for this occasion. Most important, this marked one of the most diverse events that the secular community has produced. It was a celebration of how far we have come, and how we are still working to go even further.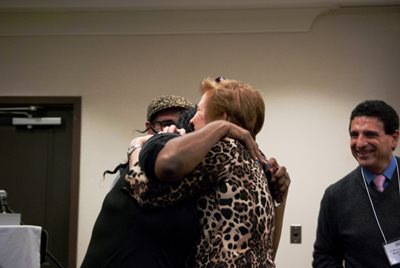 Much more than the sense of pride that was felt at the celebration was the overwhelming sense of joy. There were many tears of happiness and hugs to go around this day. One could not help but marvel at the very festive atmosphere – which is at the heart of sustain a community, and should very well be. Black Nonbelievers has been successful at providing and developing this, because we know it is needed. When fellow atheists know they are not alone, and they know there are others with whom they can connect, there is a wealth of possibilities for both personal and professional growth. This also leads to branching out and working with many people and groups on other causes that are of particular interest.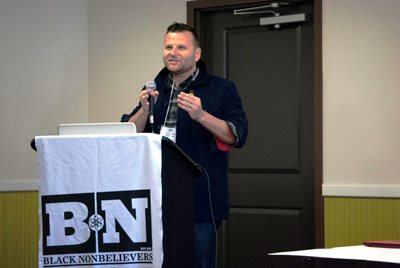 I've started saying that diversity isn't just about how we look – it's also what we do, and what we can bring to the table. At Black Nonbelievers, we have been committed to the blossom of such diversity that we knew was present within the community, but needed our special touch. We appreciate the support we have received these past 5 years, and we also appreciate those who've expressed how much we have supported them. There is a bright future in store for all of us.