by Mandisa Thomas
Coordinator–Atlanta Coalition of Reason,
and President–Black Nonbelievers, Inc.
From November 25th-30th of 2017, Black Nonbelievers embarked on our most adventurous event to date, our first annual Convention-at-Sea. Aboard the Carnival Sensation, we presented some wonderful speakers including Sikivu Hutchinson, Jeremiah Camara, Debbie Goddard and Sean Rivera. We also had to the opportunity to visit some awesome ports in the Bahamas and the Dominican Republic. There were also numerous activities on the ship that provided ample fun for all who attended.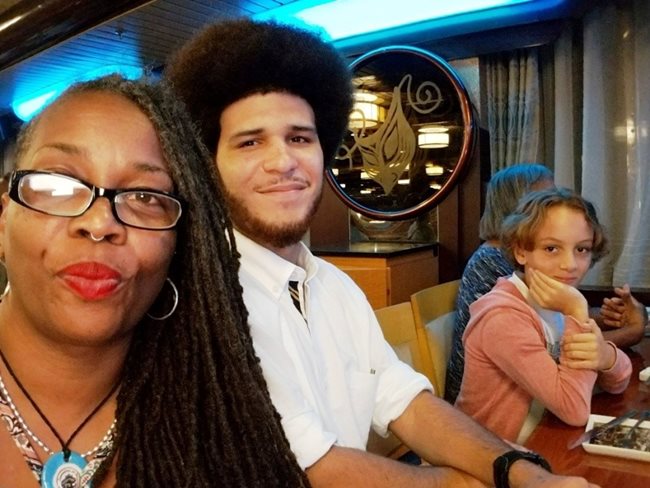 There are many ideas of what activism should entail. A huge part of the mission of Black Nonbelievers is helping people overcome indoctrination to better enrich their lives. Traveling and visiting other areas of the world is life-changing, and cruises provide an invaluable opportunity to do just that. And what better way to explore than with a community building organization, from those meeting each other for the first time, to others who are seeing each other again!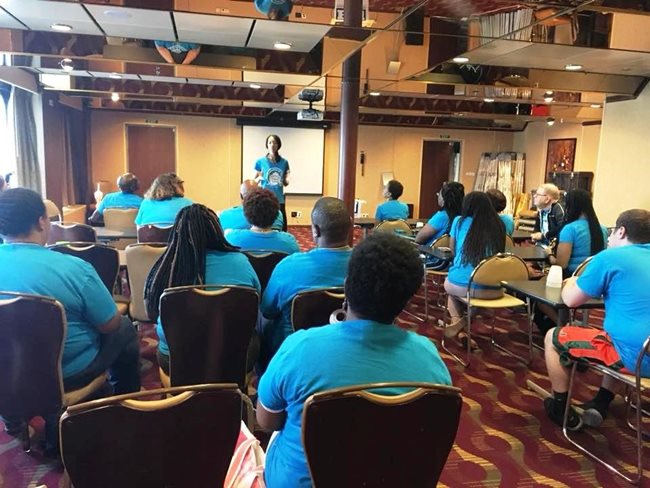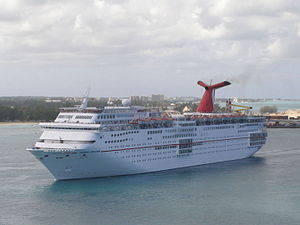 There was enough information, hugs, laughter and joyful tears to go around. From discussing the Jonestown massacre (Sikivu Hutchinson), the religious roots of racism (Jeremiah Camara), overcoming adversity in the secular community (Lee Moore), veteran and new secular activists of color (Debbie Goddard and Sean Rivera), to visions for the future (Bridgett Crutchfield), our convention showcased the wide range of issues that impact all of us. There were also heartfelt and profound testimonies shared by all about how Black Nonbelievers has impacted our lives, and what our organization means to us. As Sean Rivera eloquently expressed, "I remember the feeling I got the first few times I attended atheist conferences. I finally felt like I was in an environment that supported me. Thank you for preserving that feeling that me, along with so many women, minorities, and marginalized groups haven't felt at atheist conferences for a long time. This was the break from the rest of the secular movement that I've been dying for."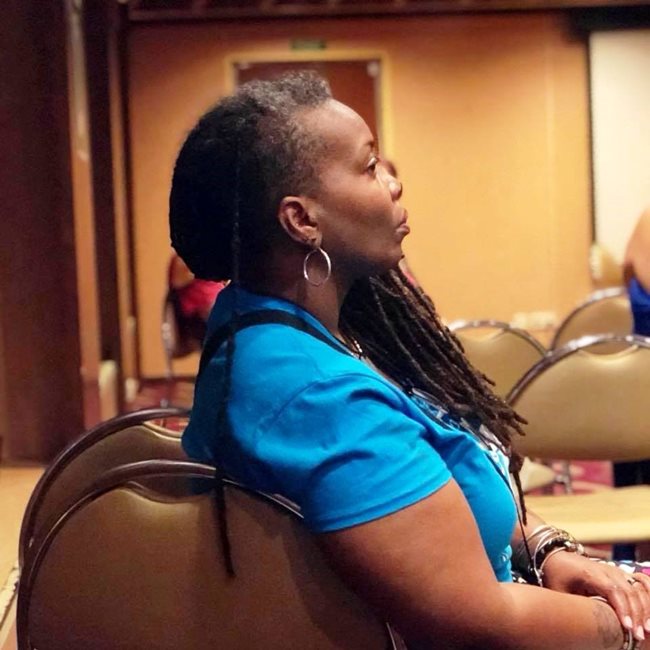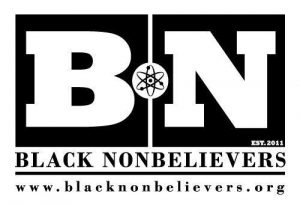 It is invaluable to experience what Black Nonbelievers contributes to the community up close and personal. The encouragement that our members feel—especially when engaging each other in person—is nothing short of phenomenal. And the ability to "let your hair down" and feel positively liberated should never be taken for granted. We hope that you will continue to support us with our efforts, as well as join us for next year's convention on the high seas!
For more information, please visit our website at www.blacknonbelievers.org, check us out on Twitter or on Facebook.