by Susan
Education Officer and National Coordinator–United Coalition of Reason

In our most recent newsletters, UnitedCoR has focused on the Sunday services at Lackland Air Force Base in San Antonio, Texas. These have been planned, led and coordinated by the atheists and humanists of South Texas Atheists for Reason (STAR). Another key volunteer who makes these meetings a success is U.S. Army combat veteran SSgt. Jedediah Gettman.
Jedediah was born in Colorado, but grew up in four different states. He joined the military in 1996 as an infantryman, and met his wife Victoria at their first duty station in Hawaii. They were married in 1997 and they have five children: Alexandra (19), Kristen (14), Jedediah (12), Gianna (9), and Brynn (5). Jedediah was in the Army for 10 years, and was deployed to Iraq in 2003 with the 1st Infantry Division 1st battalion 16th Infantry out of Ft. Riley Kansas.
He was medically discharged in 2006, and is currently attending the University of Texas San Antonio, studying for a BSc in Criminal Justice with a view to becoming a game warden.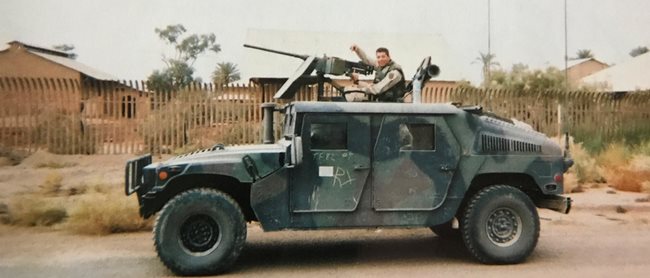 UnitedCoR: Please tell us about your military experience that led you to regularly volunteer at Lackland AFB? What motivated you to give so much time and effort to that work?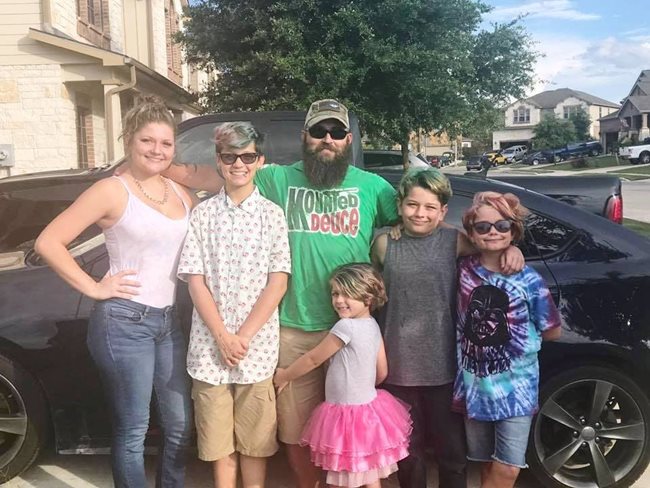 Jedediah Gettman: Being a non-commissioned officer (NCO) in the military is the biggest reason I volunteer at Lackland AFB. As an NCO, it'is our job to take care of the lower enlisted whether it is family issues, military issues, health or "spiritual"/moral issues. I understand that the military is much more diverse than people think it is, but regardless of our differences, we can all work together. I want them to see that diversity can also be a strength.
UnitedCoR: When you hear the phrase "No atheists in foxholes," how does that make you feel, given the work that you do with military vets, plus your own experience and service to the country in combat zones?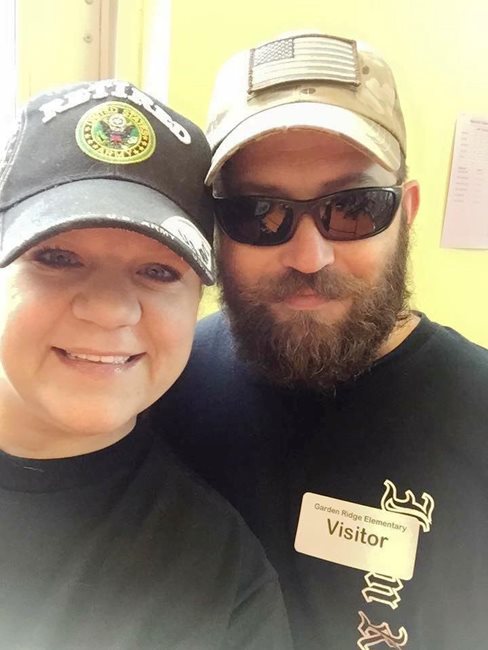 Jedediah Gettman: That phrase irritates me more than I can say. I didn't join the army to fight for a god; I joined to serve and fight for my country. Whenever a person says that phrase, it feels like they think less of me and others like me; almost like we don't exist.
UnitedCoR: Can you tell us about a time when you feel your work with STAR and other non-believer groups in San Antonio that really made a difference, either to you or to the people of the communities that you serve?
Jedediah Gettman: I believe that working with the San Antonio Food Bank's garden makes a large difference in the lives of those less-fortunate. We also work with the San Antonio River Authority to clean up and plant native trees and grasses along the San Antonio River. There's also the work we do with Habitat for Humanity of San Antonio, San Antonio Atheists Helping the Homeless with hygiene supplies and clothing, and Watershed Wise Warriors which helps maintain a natural park near the University of the Incarnate Word. All of the things we do in the community make me feel great and I know they make a difference in the lives of those we help.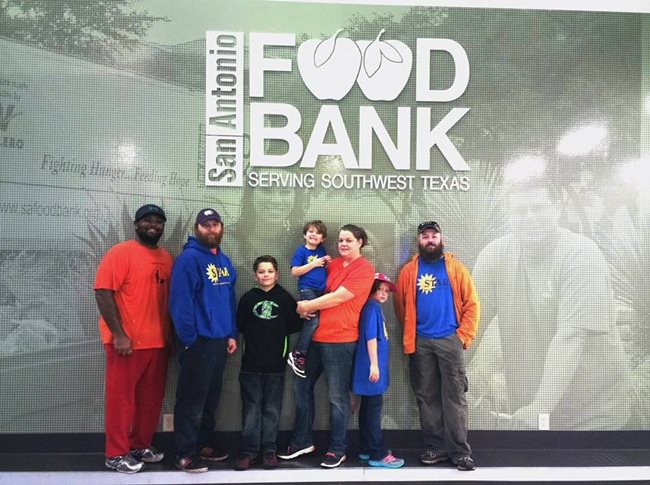 UnitedCoR: If someone was considering doing military outreach what advice would you give them regarding the qualities needed and the pitfalls and pleasures of this kind of work? What are some practical ways that non-believers can give that makes a difference to vets and their families–both when they're stationed overseas as well as at home?
Jedediah Gettman: I think the greatest quality is an understanding that people in the military are all different, even from civilians. Each of us reacts differently to the things we have seen and/or done while serving. You need to understand that the people in the different MOS's (military occupational specialty) different from those in another MOS.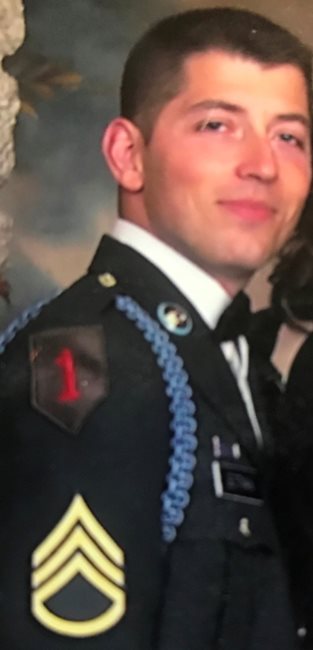 I think a pitfall to watch out for would be communicating with military personnel. We speak our own language using military jargon and knowledge of military equipment. I would advise them to listen to conversations, think before jumping in, don't assume you know or understand and ask questions of those who have served. There are certainly pleasures in helping those who have served or who are still serving.
For the non-believers who want to help, you need to understand that many veterans are believers. For many vets, religious belief is something that helps them through the hard times and they may not take it too well if you try to push them into thinking there is no god. Sending care packages to units that are either deployed or at home is certainly something that is welcomed and well-received. Keep in mind that hand-written notes of thanks and encouragement make a difference, and not mass-produced "form letters".
UnitedCoR: Your role with Military Association of Atheists and Freethinkers has helped provide outlets for vets who return from overseas and try to rebuild a life back home. What have your experiences been when people find out that you're an atheist who's doing a lot of wholesome work that benefits the greater community? 
Jedediah Gettman: It's that look of shock that amuses me the most. It's almost like people think that an atheist can't do good/kind things.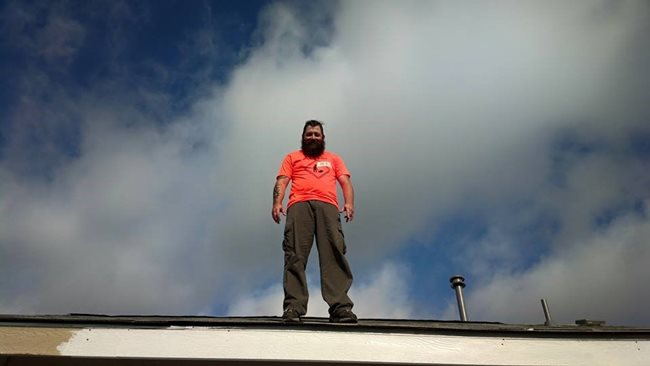 UnitedCoR: Thank you!
UnitedCoR appreciates that Jedediah has taken time out of his schedule of studies, volunteering and family commitments to be able to give us this interview. I'm certain we can all appreciate that people like Jedediah continue to serve the United States long after their service in the military, and we hope that the peoples' lives have been improved because of his service and ethical actions. When non-theistic people say "Thank you for your service," it's not just a throwaway phrase that's expected: they are genuinely appreciative of the sacrifices and commitment to duty that people like Jedediah have given, especially when surrounded by some assumptions that patriotism is equated with god-and-country.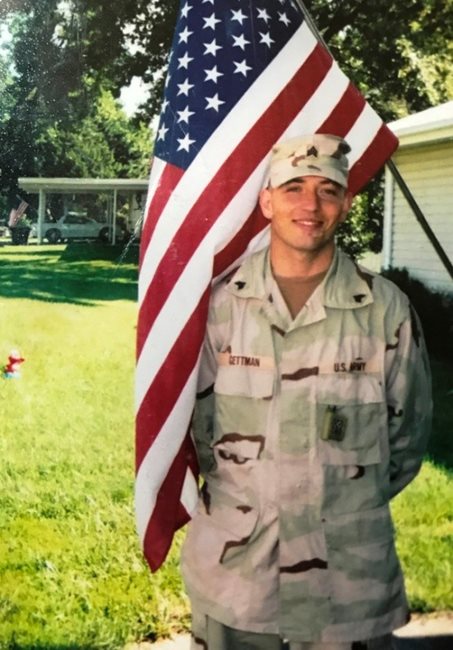 To learn more about the South Texas Atheists for Reason (@southtxatheists), check out their Twitter feed, as well as "Boot Camp Atheist" (@BootCampAtheist). We look forward to many more successful stories of pluralistic outreach at Lackland AFB, and we are grateful to volunteers like Jedediah and his friends for ensuring that all trainees and graduates have a place where they feel like they are not alone.