by Deanna Cantrell
On July 14th 2015, the secular world lost a great ally, Arlene-Marie; Director of the Michigan Atheists, activist, for more than forty years, writer, friend and inspiration to many.  She was a woman who wore more (metaphorical) hats than exist in the closet of Queen Elizabeth II.  A woman of such passion for her cause, that she continued her work into her final days.
Arlene began questioning what she was being taught at the age of 5.  After noticing in an encyclopedia that "soul" is not labeled anywhere within a person's anatomy, she asked her mother where it is located.  This lead to much of her time relegated to the "Sinner's Bench" at her family's Methodist church.  As a teenager, a librarian referred her to the writings of Bertrand Russell; this changed her life.
After hearing the news of the school prayer case (Murray v. Curlett), Arlene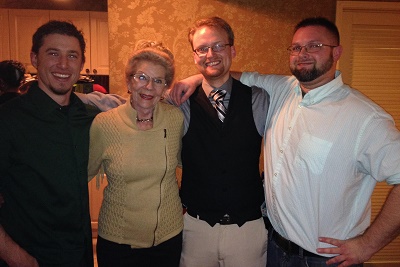 drove to Maryland to find Madalyn Murray. A startled Murray opened the door to find Arlene-Marie asking, "What can I do? What do you need?" A few years later, after Madalyn Murray's return from Mexico, where she met Richard O'Hair, a U.S. Marine and government informant who would later wed Madalyn. Arlene became active in the Society of Separationists (later to be American Atheists).  That is grassroots activism and humanism at its very finest.
Before I became involved with the Atheist Movement I had emailed dozens of local and national groups as to my interest in helping. Arlene was the only person who actually emailed me back regarding the topic.  I thought that was awesome. In this regard she became a good friend of mine and she helped me become involved. She opened my eyes. And finally I learned about the local communities that did not believe in a supernatural God also. I had not known there were so many local groups at that time. The rest is very new history.

—Jim Wright, Coordinator Detroit CoR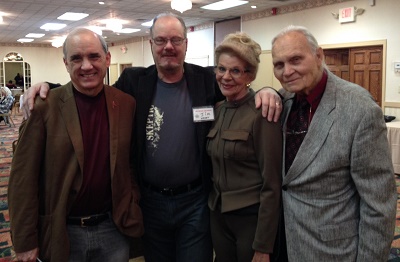 In life, she picketed many miles defending the Constitution's foundation of separation of church and state; she even protested the pope and took her convictions to the White House.  She was Co-founder/Incorporator of Camp Quest of Michigan, a co-ed residential summer camp based on humanist values.  She was general manager of the monthly television show, Michigan Atheists Speak Up, which may be seen world-wide on YouTube.  Arlene's passion and grace absolutely jumps off of the screen, her work will never be forgotten and her legacy will live on.  Her vast knowledge was matched only by her humor and wit. There will never be another Arlene-Marie, and the world will never be the same in her absence.  She will never be forgotten, and I hope that many follow in her footsteps.  Michigan, you had a true inspiration among you.  May the organizations in which she had such an influential force in creating flourish and her memory live on eternally.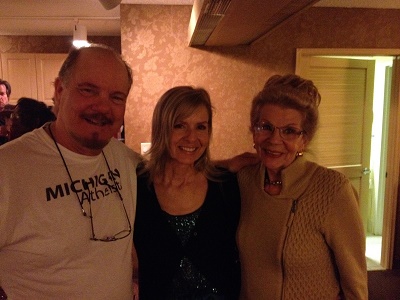 During an interview regarding the Pledge of Allegiance, Arlene said, "Their yardstick to measure their rules of enforcement is intimidation…make it very clear that it's voluntary and no one needs to do it…"