Susann
Education Officer and National Coordinator–UnitedCoR
"I'm stuck for ideas" seemed to be a major concern raised by many local leaders in 2015, which led to the downloadable calendar that we released in 2016 and also 2017. We're pleased to release another downloadable calendar for 2018, both in PDF and Word format (email me if you'd like a Word calendar to add your own local events and then distribute your local calendar to all your contacts). Not only have we included many of the larger events in 2018 (such as national and regional conferences), but we've also included the birthdays of many famous secular-thinking people and other secular-friendly holidays to help you create local events around. In addition to National holidays and many global conferences, here are a few special dates that have been added to the 2018 calendar to help you with local events' programming:
Roger Williams' Birthday (December 21)
Roe vs. Wade Day (January 22)

Freethinkers' Day / Thomas Paine's Birthday (January 29)
Rosa Parks Day (February 4)
Galileo Galilei's Birthday (February 16)
Science Education Day (March 14)
Thomas Jefferson / Madeleine Murray O'Hair Day (April 13)
International Day Against Homophobia, Biphobia and Transphobia (May 17)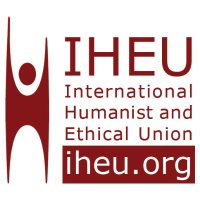 World Humanist Day (June 21)
Robert Ingersoll Day (August 11)
International Literacy Day (September 8)
Carl Sagan Day (November 9)
Human Light (December 23)
Sir Isaac Newton Day (December 25)
And many, many others!
We'd like to encourage people to use the calendar to plan themed local events that will encourage other non-theistic people to attend, thereby ensuring that there is something for every secular-friendly person in your area. Just to give you an idea of what diverse, local outreach looks like, have a sneak preview at some of the photographs sent in to us by our 80+ local Coalitions of Reason across America and Canada when we put out a call for photos: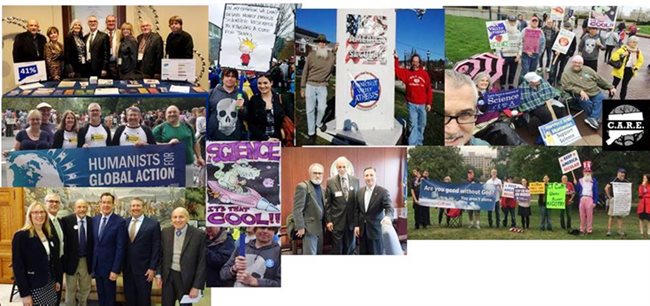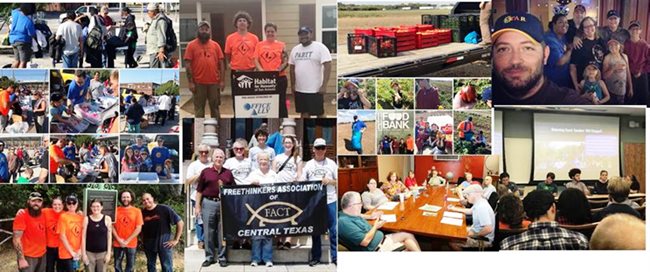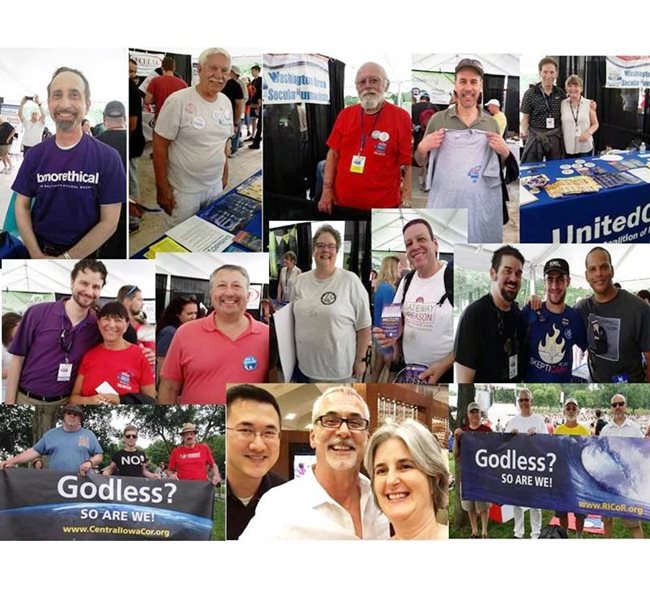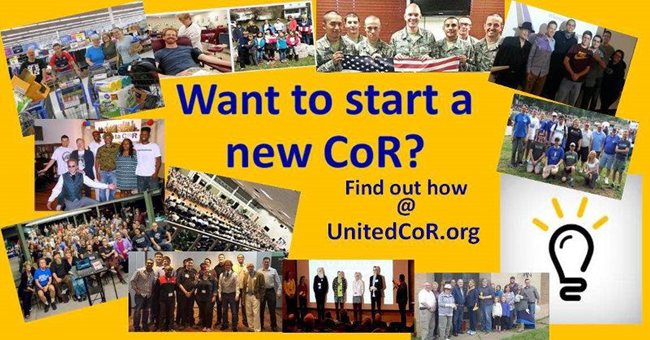 At UnitedCoR, our mission and work has been and always will be focused on the grassroots: doing what we can and mobilizing our array of resources to help local non-believer communities achieve their goals and reach other like-minded people to help them know that they aren't alone. Our outreach is driven from the grassroots level, since you know the issues that matter in your area. We also offer many services—free of charge—for local Coalitions of Reason, as well as their cooperating organizations, such as:
Free media advisories and press releases for your events
Tabling materials
Fundraising resources and ideas for community outreach
Advertising your activities and events in a variety of mediums, including our media outlets: Facebook (https://www.facebook.com/CoalitionOfReason–we've already started to promote and advertise 13 major global and national events on Facebook!) and Twitter (@UnitedCoR)
If your group is hosting an event, email us about it. We can promote and advertise your event on social media and our web-based calendar of events, plus our exclusive app (just type "unitedcor" in your app store, and it's free to download and use). If your event is large (such as a local conference or other meeting), please let us know and we'll make sure to advertise it as a "featured event," thereby helping you get the most publicity and visibility.
Also, to know what events are taking place in your local area, sign up for our free events' emails at https://unitedcor.org/event-alerts/. When you add your details, you'll get a free weekly email alert that tells you about secular-friendly events that are happening in your local area (and you can sign up for more than one local area, in case you're travelling or want to tell your friends about events where they live!).
On behalf of everyone here at UnitedCoR, we want to wish everyone a very Happy New Year and we look forward to being able to help you increase your outreach to your local communities in 2018!