Home
If you don't believe in God, you are not alone. Hundreds of thousands of your neighbors in the Greater Philadelphia area feel the same as you do.
PhillyCOR, the Greater Philadelphia Coalition of Reason, is a joint effort to help you connect to local freethought, humanist, atheist, agnostic, rationalist, etc. groups near you; to provide you with information and a sense of community; to give you a way to combine your voice with others who are ready to move society forward.

While all of these groups share common ground, each has its own particular emphasis and atmosphere. Some are focused on scientific inquiry and education. Others are focused on ethics, community, and community service. There are also groups that are just laid back an focus on rational conversation and making new friends. All are committed to promoting wider acceptance of a more rational and contemporary view of humanity and the universe we live in.

We hope you will take the opportunity to enjoy some of the organizations, events and activities you can link to through this website. But even if you never join a group or attend a meeting you can help our region move forward by contributing to local or national participating organizations. And you can always help the cause just by standing up proudly for your reality-based worldview among your friends and family.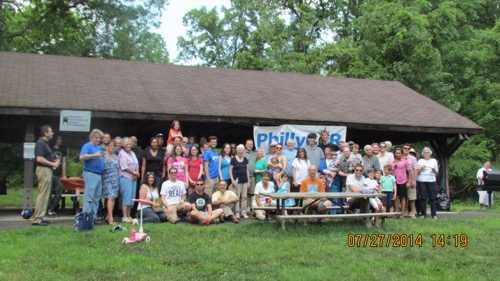 If you have additional questions feel free to e-mail us:
PhillyReason@gmail.com
Thanks,

Staks Rosch, PhillyCoR Coordinator