Reason Rally
Twenty-five people from member organizations of the Omaha Coalition of Reason joined a crowd of 20,000 gathered on the National Mall in Washington, D.C. on Saturday (March 24, 2012) in an effort demonstrate to politicians, citizens and themselves that non-theists are everywhere, our numbers are growing and we're not going away.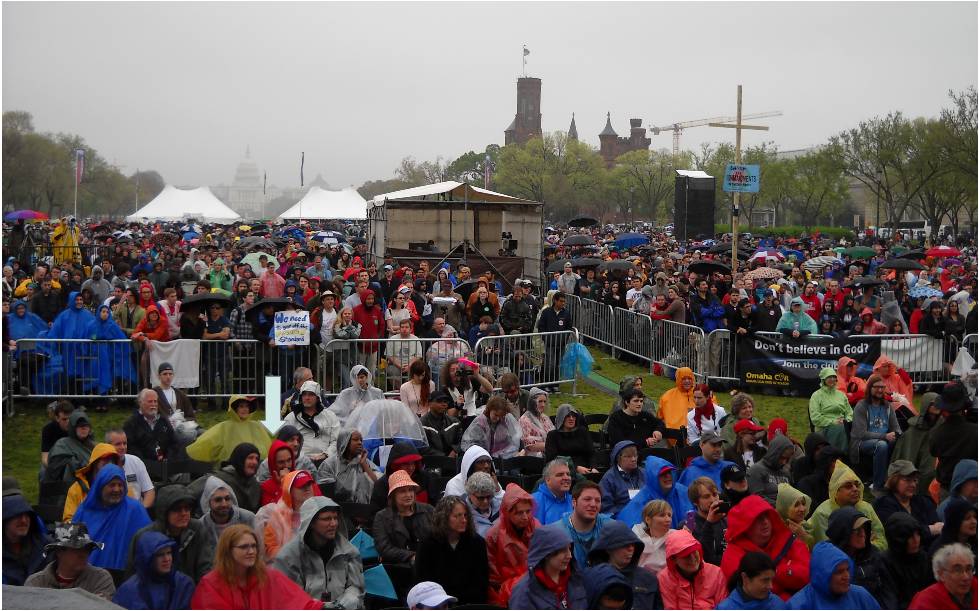 The event was the Reason Rally, the first ever event of its size and importance, that brought together twenty national organizations in a movement-wide event intended to unify, energize, and embolden secular people nationwide, while dispelling the negative opinions held by so much of American society.
The event featured nationally recognized leaders in the Atheist and freethought movements and great entertainment by professionals like MythBuster's Adam Savage, Eddie Izzard and Tim Minchin, and finishing up the event was the band "Bad Religion".
On the Friday immediately before the Rally, 9 members of the Coalition attended the Secular Coalition for America's "Lobby Day for Reason". This event consisted of a morning training session on how to lobby congress and then and afternoon of meeting with congressional staffers to introduce ourselves and discuss our concerns. Our group met with staffers in the offices of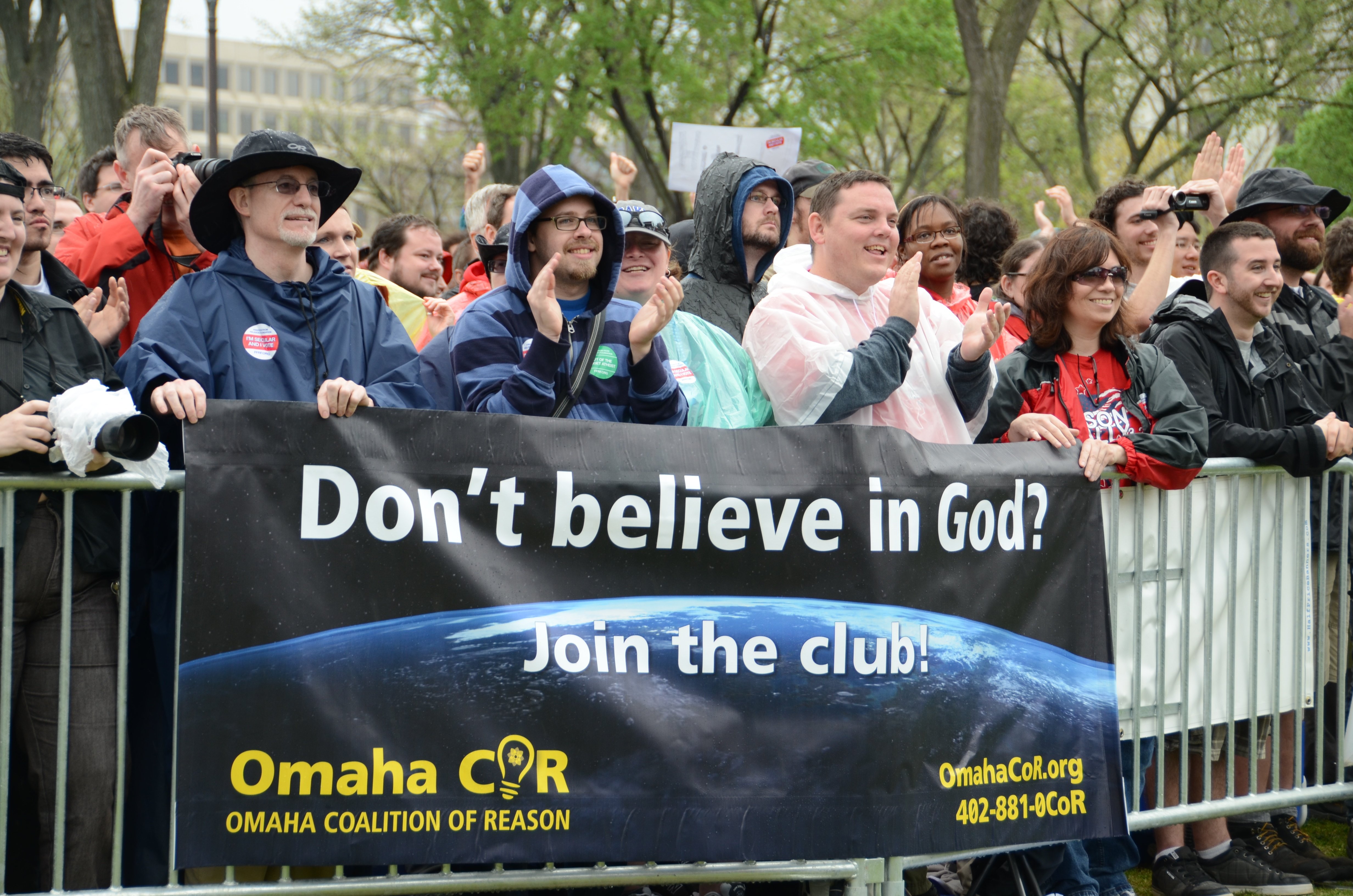 Senator Ben Nelson, Senator Mike Johanns, and Congressman Lee Terry. This was a great experience and allowed us to educate the staffers on our coalition's 7 member organizations with our combined membership of over 500 people in the Omaha area.
Following the Rally on Sunday and Monday the contingent from Omaha attended the American Atheists annual convention in Bethesda, MD. This event included speakers like PZ Myers and Richard Dawkins along with a couple of surprise announcements from, until then, closeted members of the Clergy Project.
Attending any one of these events alone would have made for a memorable weekend, but attending all these events (and more) made this a truly unforgettable experience! Thanks to all those that made this event possible and to everyone from the Nebraska and Iowa area that joined us there.