Home
The Omaha Coalition of Reason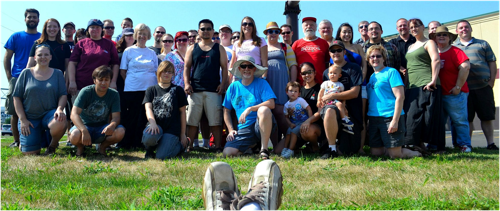 The Omaha Coalition of Reason is a collaboration of local organizations who share a worldview grounded in reason over superstition, and scientific truth over revealed truth. The Omaha CoR brings together humanist, atheist, agnostic, secular, skeptical, scientific and other non-theistic organizations in our local area to provide individuals with information, support, and a sense of community. Additionally, the Omaha CoR gives organizations and their individual members a way to combine their voice with others who are ready to move society forward with a firm reliance on reason and humanity.
The American Religious Identification Survey reports that 15% of Americans identify themselves an non-religious. This places us as one of the largest minorities in America. So, although you may feel isolated in a sea of fundamentalists, you should know that there are local groups that share your views, and are proud to do so!
We affirm that all have the ability and responsibility to lead ethical lives of personal fulfillment that aspire to the greater good of humanity. Our understanding of what is good relies on human reason and compassion, and not on theistic or supernatural beliefs.
Members of our organizations self identify as atheist, agnostic, humanist, freethinker, scientist, secular, skeptic, non-religious, rationalist, empiricist and more. Yet, like everyone else, we benefit from a supportive community of friends and family. We strive to foster a better understanding of our secular values with our neighbors, and to promote and defend those values in our government. So, no matter how you self identify, from agnostic atheist to rational humanist and even those that aren't quite sure yet, if you are non-religious or even if you just support the separation of state and church, you are welcome to join us!
While all our member groups share common ground, each has its own particular emphasis and atmosphere. Some are focused on scientific inquiry and education. Others are focused on ethics and community. We hope you will consider participation in one or more of these local groups to help raise awareness that, no matter what you call yourself, non-believers do exist and do count. Your fellow godless neighbors and skeptical free thinkers need your support! Come join our local community of reason.
---
For questions or media inquiries about the Omaha CoR, or to become a member organization of Omaha CoR, email us or call 402-881-0CoR (0267).
---
The Omaha Coalition of Reason on Facebook