People
The following is a partial list of secular group leaders, activists, and authors supporting atheism, reason, secularism, and science in Colorado. Several of these individuals are avialable as speakers or for media interviews.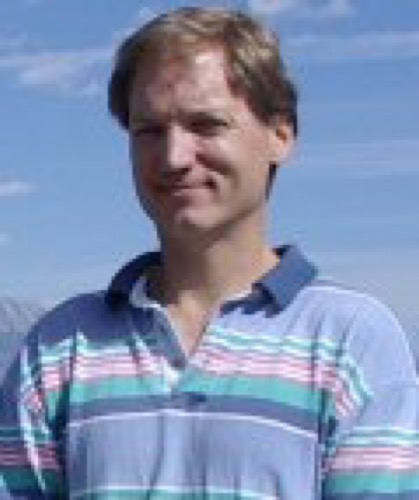 Richard Berg — president, Humanists of Colorado Read more....
Richard is the current President of the Board of the Humanists of Colorado. During his time in this position, he hopes to have fun helping to build a community of Humanists in Denver, and in all of Colorado.
Richard's definition of Humanism is based on its name. Humanists consider the most important things in the world to be humans, not gods or spirits or nations or money or pets or whatever. And, the most important things about humans are those attributes that are distinctively human. These include reason, universal morality, culture, and social movements such as education, democracy, science, environmentalism, and, well, Humanism.
When not socializing with fellow Humanists, Atheists, Skeptics, and Progressives, Richard works in software, plays in the great outdoors, reads, or travels.
He is available for media interviews and presentations to schools or organizations. You may contact him by email at moc.cam@kcirgreb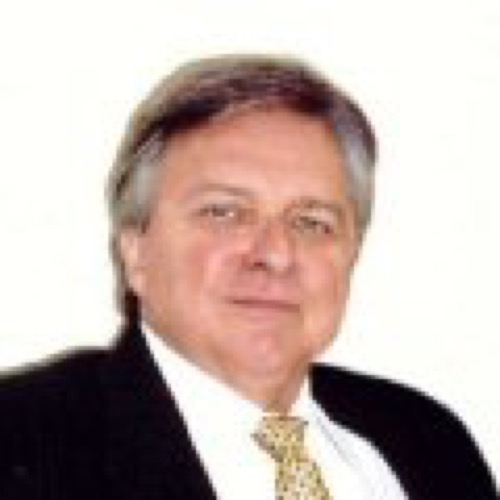 Dan Culberson — president, Boulder Heretics, author, editor Read more....
Dan is an author, writer, and a film critic for many organizations.
He is the president of The Boulder Heretics, guiding the group since 2001. The group is a member of Atheist Alliance International (AAI), Culberson is on the AAI Board of Directors, and a member of The Colorado Coalition of Reason (COCORE).
His background is in writing, film, video, Internet activism, and secularism.
Culberson presented a weekly half-hour TV program Atheist Alliance Presents from the Atheist Alliance International (AAI) on the Boulder public-access TV station from 1996 to 2005. He is also the editor of the Atheist Internet Outreach (AIO) quarterly publication, The AIO Newsletter.
As a teen-ager, he began to have doubts about religion and the existence of God, an experience that is described in his book.
He retired from IBM after a career in publications and is a writer, editor, and publisher who came of age in the Sixties, which he remembers quite well, and who continues to write, edit, live, and think in the mountains. He was named a Boulder Pacesetter in 1985 by the BOULDER DAILY CAMERA in the first year of that program and has been a film reviewer since 1972 for magazines, newspapers, radio and TV, whose current "Hotshots" reviews are on KGNU Public Radio in Boulder and Denver every week, as well as on TV and all over the Internet.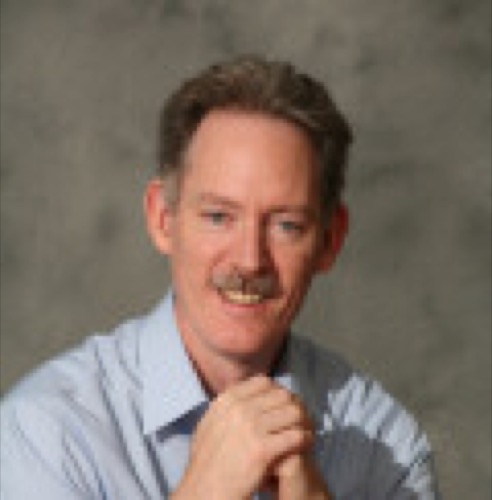 Sean Curley — Humanist celebrant, author Read more....
Board member of The Boulder International Humanist Institute
Coordinator of The Spiritual Humanist web site http://spirtualhumanist.info
Humanist Celebrant of the American Humanist Association
Conducts humanist celebration ceremonies such as weddings.
Author: Humanism for Parents
Available for media interviews or presentations: Yes.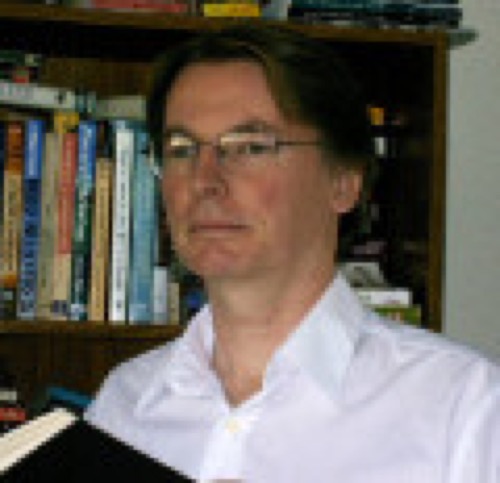 David Eller — author, Professor of Anthropology, President of the Atheists & Freethinkers of Denver Read more....
David is the coordinator for The Atheists and Freethinkers of Denver and a member of the Colorado Coalition of Reason.
Eller was born an atheist and has never seen any reason to change.
He holds a Ph.D. in anthropology from Boston University and teaches anthropology at Denver-area colleges.
His fieldwork concerned Australian Aboriginal religion, which gave him a unique perspective on religious diversity.
He is the author of numerous articles and essays in anthropology as well as atheism, including:
From Culture to Ethnicity to Conflict: An Anthropological Perspective on International Ethnic Conflict, (1999),
Violence and Culture: A Cross-Cultural and Interdisciplinary Approach (2005),
Natural Atheism. (2004),
Introducing Anthropology of Religion: Culture to the Ultimate. (2007),
Atheism Advanced., American Atheist Press, Canford, NJ, ISBN 978-1-57884-002-1 (2008)
Dr. Eller is the former Colorado state director for American Atheists and former board member of the Colorado Citizens for Science.
He is available for lectures and media interviews and may be contacted by email.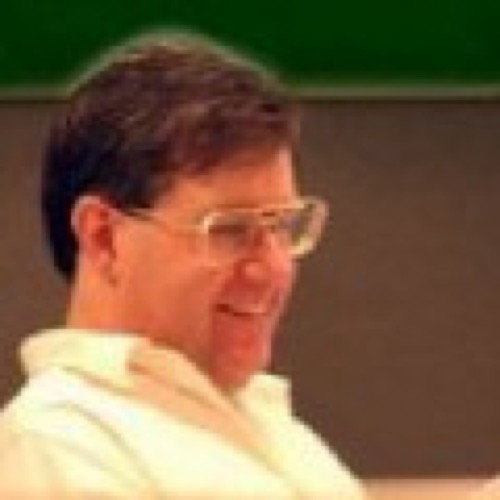 Alonzo Fyfe — Atheist ethicist and blogger Read more....
Alonzo is the author of the blog, Atheist Ethicist (http://atheistethicist.blogspot.com), one of the top 30 (out of about 200,000) atheist blogs on the web, according to SocialRank.com. Though counted as an atheist blog, Fyfe points out that there is no such thing as 'atheist' ethics.
According to Fyfe, The idea of a distinctly 'atheist' ethics is as absurd as the idea of an 'atheist' astronomy or an 'atheist' biology. Unfortunately, just as many religious claims contradict the physical and biological facts of the real world, many religious moral claims contradict the moral facts as well.
Alonzo Fyfe studied philosophy at Montana State University, Bozeman, MT. He then attended graduate school at the University of Maryland, College Park, MD, for six years with a primary focus on moral philosophy.
He is available for media interviews and may be contacted by email.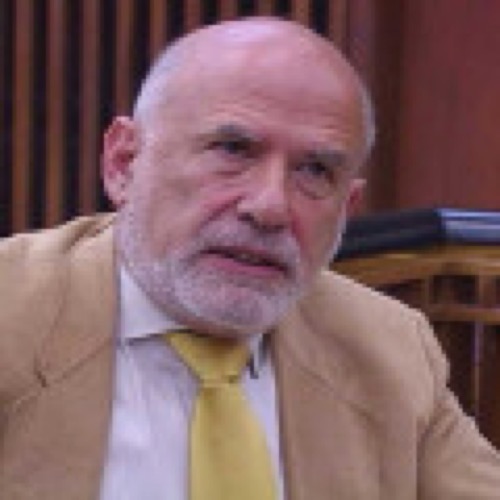 Gordon Gamm — president, Boulder International Humanist Institute Read more....
retired as a trial attorney and from the oil business. He has served on the board of directors of the American Humanist Association where he was chair of a committee to write a draft of the Humanist Manifesto III.
He organized the Bragg Symposium in Kansas City that was named to honor the principle author of the Humanist Manifesto of 1938. The Bragg Symposium honored economist Kenneth Galbraith and other notable Humanist award recipients.
When Gamm moved to Boulder, Colorado he organized the Boulder International Humanist Institute (BIHI) which has a website www.bihi.info that lists notable internationally renown speakers who were brought to Boulder to look at the world through Humanist lenses.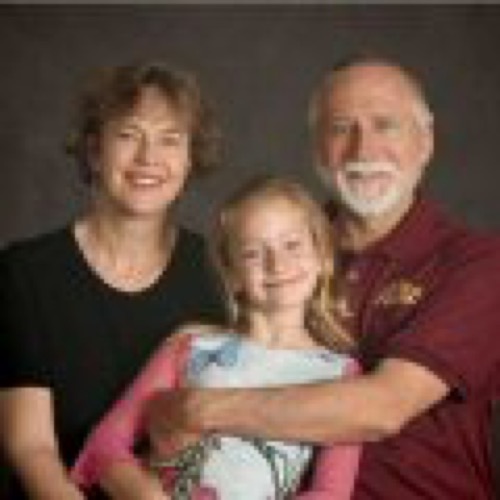 Becky Hale and Gary Betchan — activists, owners of EvolveFish, Founders of The Freethinkers of Colorado Springs Read more....
Rebecca Hale (Becky) and Gary Betchan are the founders of www.EvolveFISH.com, a nation-wide business with a mailing list of over 50,000 customers, providing literature, videos, audio books, bumperstickers, and many other products, some serious, some humorus, to the secular world.
Hale and Betchan, along with Jackie Marquis, founded The Freethinkers of Colorado Springs. Both organizations were spawned in Colorado Springs in 1992 as a result of Colorado's anti-civil-rights Amendment 2 and the concurrent religious discrimination in Colorado Springs. Prior to their "call" to secular activism in 1992 they were members of the local Unitarian Church.
Betchan and Hale ran the Freethinkers from 1992 to 1999 as their daughter, Tani, came onto the scene. They both remain active in local and national freethought activities as well as continuing to run EvolveFISH.com.
Hale is currently on the National Board for the American Humanist Association, where she serves on the Executive Board. She had been born and raised a Unitarian in both New York and Colorado. Her degrees are in cultural anthrolpology with a masters in public administration.
Betchan was raised as a "none" in the Mormon stronghold of Boise, Idaho. His degree is in communications and computer technology.
They have two freethinking children; Tani, 8 and Joshua, 26.
They are available for media contaxct at EvolveFish.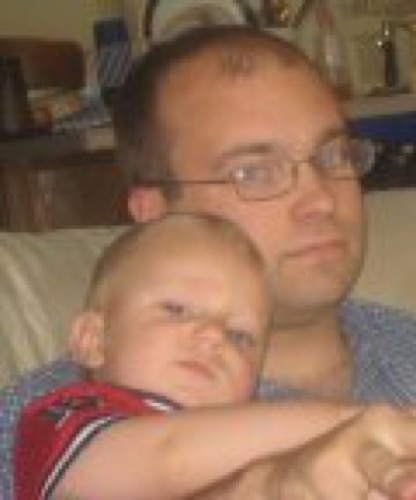 Jeric Harper — organizer of Leaders In Free Thought (L.I.F.T.) Read more....
Jeric is organizer and president of the Leaders In Free Thought (LIFT).
Harper, 30, is a student at CSU Fort Collins studying evolutionary biology, genetics, and systematics. Both of his parents were ordained ministers in Texas. He, like a lot of atheists, has had more than his fair share of religious exposure.
He and a friend started LIFT because they discovered after looking for a secular group to join, there was none. He was surprised at the positive response after announcing the creation of the group.
He is available for media interviews and may be contacted by email.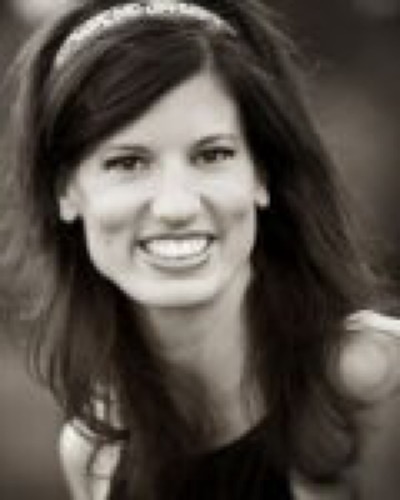 Elle Lothlorien — research administrator, author Read more....
Elle Lothlorien, clinical research administrator and writer.
Elle Lothlorien is an administrator in the Clinical Research Department at The Children's Hospital in Aurora, Colorado, where she facilitates new research protocols through the scientific review process. She is the secretary of the Colorado Citizens for Science.
Ms. Lothlorien is a writer whose books combine scientific concepts with religious mysticism. Her first novel, Virgin, is currently out on submission.
Ms. Lothlorien has personal experience with creationist teachers in public school science classrooms.
She is available for interviews on this topic by email.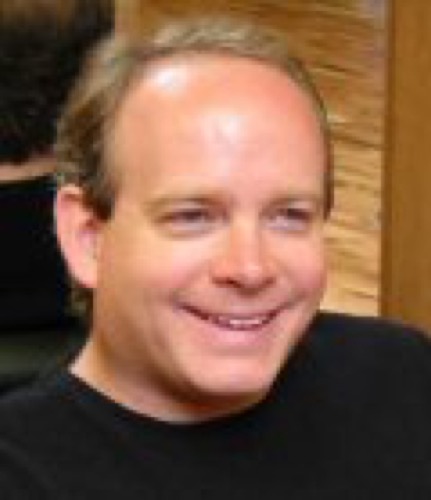 Marty Mapes — secular activist, film critic, video producer Read more....
Marty is a secular activist. He is a film critic, video producer, web programmer, and a freelance writer.
He co-produced "The Journey of Life from the Nonbeliever's Point of View", of which 2,000 copies have been distributed. He was the first camera and technical adviser on "The Last Presentation" of which 19,000 copies have been distributed to 16,000 US high schools and 2,200 public and academic libraries.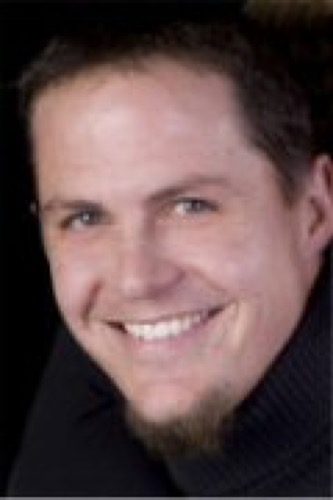 Eric Meer — organizer, Denver Atheists Meetup and co-founder of Atheists for Humanity Read more....
Eric is the current organizer of the Denver Atheist Meetup.
"Unlike many atheists, I had very little religion on my early life. My parents allowed us to think and decide for ourselves. Logic, science and the abandonment of fear lead to only one conclusion, one entirely devoid of delusion. To me, Atheism encompasses not only a lack of belief in the divine, but a philosophical basis for a life dictated by personal responsibility and accountability, honesty, integrity, and an everlasting drive towards pure enjoyment and fulfillment. With no gods or devils to fear, credit or blame, the path to a good life is much clearer and easier to navigate."
"I am also Co-Founder of Atheists for Humanity, Inc. a non-profit (501c(3)) organization with two primary goals. First and foremost, to encourage the donation of money via the AFH website to a variety of screened and approved charities benefiting a wide range of causes. Second, to work towards the de-stigmatization of atheists and Atheism through active PR out-reach to the media. The more good we do, the more positive PR we'll get." The website, www.atheistsforhumanity.org, is active as of mid-2011.
"I've helped establish a Café Scientifique II, an addition to the wildly successful Café Scientifique here in Denver. The Café is a monthly program designed to bring cutting edge science to the general public in the form of an informal presentation and interactive Q & A session. Each month a new scientist or expert presents their latest work in an effort to both educate the public on current scientific research and advances, and to stimulate interest and discussion around science. Café II will be an extension of Café I and I am honored to be hosting it. Details on both Cafés can be found at http://cafescicolorado.org/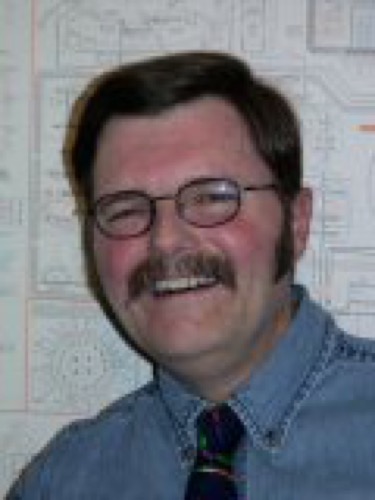 Groff Schroeder — president, Freethinkers of Colorado Springs Read more....
Groff is the president of the Freethinkers of Colorado Springs.
He is a recovering religion addict and was introduced to belief in "gateway" magical beings as a child. He spent many years experimenting with successively harder religions before recognizing that the scientific method provides the only verifiable, repeatable and (most importantly) predictive mechanism for exploring and interpreting observed reality.
Schroeder has contributed essays on atheism, freethought, reason, and science to The Freethinkers of Colorado Springs "Freethought Views" advertorial column in the Colorado Springs Independent since 2001. He was elected president of the board of directors in 2006. He is available for media interview by email.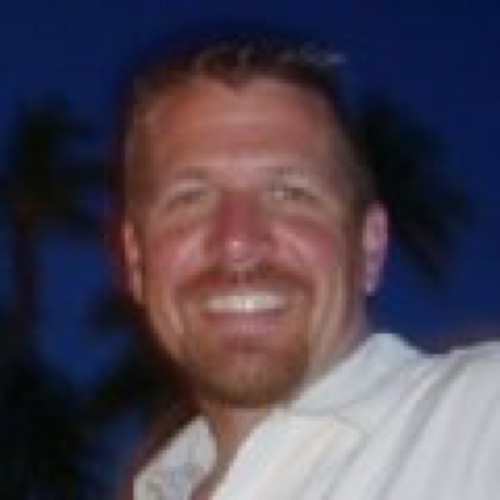 Mike Smith — secular activist Read more....
Mike is a fundamentalist-Christian-turned atheist. Growing up in rural Oklahoma and West Texas, he participated in faith-healing ceremonies, witnessed exorcisms, and spoke glossolalia. His de-conversion took many years, and was the result of a long and arduous search for the Truth.
This search naturally uncovered scientific explanations that conflicted with the dogmatic teachings of his youth - explanations that were simpler and more elegant than attributing the unknown to supernatural powers. He came to realize that the absolute Truth he had been led to believe in does not exist, and now finds more satisfaction in natural explanations for the world around us.
As an avowed skeptic, Mike is a proponent of critical thinking in all decision- and policy-making.
As an activist, Mike is a member and supporter of several COCORE groups, as well as groups that defend civil liberties or provide services to constituents who are oppressed by the forces of religion. A tireless advocate for religious freedom, he understands that the right to deny God's existence goes hand-in-hand with the right to worship Jesus or other deities, and as such, he is a staunch advocate of the constitutional principle of separation of church and state.
Mike has appeared on television interviews, radio talk shows, and in newspaper articles with respect to atheism and the protection of civil liberties in regards to religion or the lack thereof.
Mike is available for media interviews or public speaking, and may be contacted by email.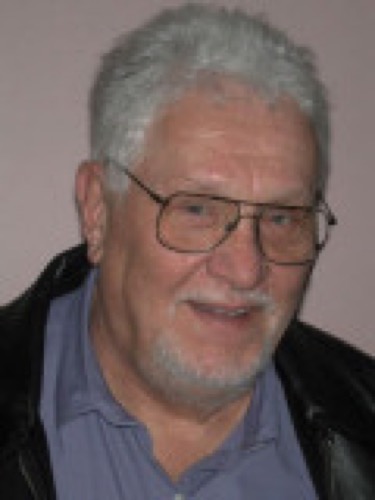 Vic Stenger — academic, author Read more....
Victor Stenger grew up in a Catholic working class neighborhood in Bayonne, New Jersey. His father was a Lithuanian immigrant, his mother the daughter of Hungarian immigrants. He attended public schools and received a Bachelor of Science degree in electrical engineering from Newark College of Engineering (now New Jersey Institute of Technology) in 1956. While at NCE, he was editor of the student newspaper and received several journalism awards.
Moving to Los Angeles on a Hughes Aircraft Company fellowship, Stenger received a Master of Science degree in physics from UCLA in 1959 and a PhD in Physics in 1963. He then took a position on the faculty of the University of Hawaii, retiring to Colorado in 2000. His current position is emeritus professor of physics at the University of Hawaii and adjunct professor of philosophy at the University of Colorado. Stenger is a fellow of the Committee for Skeptical Inquiry and a research fellow of the Center for Inquiry. Stenger has also held visiting positions on the faculties of the University of Heidelberg in Germany, Oxford in England (twice), and has been a visiting researcher at Rutherford Laboratory in England, the National Nuclear Physics Laboratory in Frascati, Italy, and the University of Florence in Italy.
His research career spanned the period of great progress in elementary particle physics that ultimately led to the current standard model. He participated in experiments that helped establish the properties of strange particles, quarks,gluons, and neutrinos. He also helped pioneer the emerging fields of very high-energy gamma ray and neutrino astronomy. In his last project before retiring, Stenger collaborated on the underground experiment in Japan that showed for the first time that the neutrino has mass.
Victor Stenger has had a parallel career as an author of critically well-received popular-level books that interface between physics and cosmology and philosophy, religion, and pseudoscience. His publications include:
Not by Design: The Origin of the Universe (1988),
Physics and Psychics: The Search for a World Beyond the Senses (1990),
The Unconscious Quantum: Metaphysics in Modern Physics and Cosmology (1995),
Timeless Reality: Symetry, Simplicity, and Multiple Universes (2000),
Has Science Found God? The Latest Results in the Search for Purpose in the Universe (2003),
The Comprehensible Cosmos: Where Do the Laws of Physics Come From? (2006),
God: The Failed Hypothesis. How Science Shows That God Does Not Exist (2007), which made the New York Times bestseller list in March 2007.
Stenger and his wife Phylliss have been happily married since 1962 and have two children and four grandchildren. They now live in Lafayette, Colorado. They attribut their long lives to the response of evolution to the human need for baby sitters, a task they joyfully perform. Phyllis and Vic are avid doubles tennis players, golfers, generally enjoy the outdoor life in Colorado, and travel the world as often as they can.
Stenger maintains a popular web site, where much of his writing can be found, at http://www.colorado.edu/philosophy/vstenger/. He is available for media interviews, talks to interested groups and school presentations.
Marvin Straus — activist, cofounder of the Boulder Atheists Read more....
Marvin cofounded the Boulder Atheists in 2001.
He is the coproducer of The Journey Of Life From The Nonbeliever's Point Of View, an 18-minute video documentary about atheism. (2,000 copies distributed).
The producer of The Last Presentation, a 40-minute educational video that has been distributed to 16,000 US high schools and 2,300 public libraries.
He activily supports the organizations in the Colorado Coalition Of Reason.
One of his great joys is making humor-filled presentations to high schools and colleges about atheism. He has appeared on many television interviews, talk-radio shows, and in newspaper articles about atheism. He may be contacted by email at moc.q@3erococ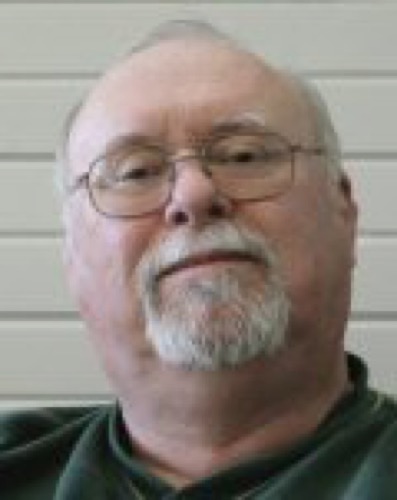 Stephen Vallee — Vice-President of Public Relations, Freethinkers of Northern Colorado Read more....
Stephen is the vice-president and handles public relations matters for the Freethinkers of Northern Colorado.
Mr. Vallee was raised Catholic and went to parochial schools. He even went to seminary with the intention of becoming a priest. He became disenchanted with Catholicism and dropped out in his final year. He explored several religious avenues before deciding that they were fairy tales and became an atheist. He became a member of the American Humanist Association and the Freedom From Religion Foundation before joining the Freethinkers of Northern Colorado (FoNC). FoNC was established in 1999 and is under the leadership of the president, Curt Beer. The group goal is to provide information to its members and other interested questioners about freethought, atheism and humanism. They meet monthly for discussion of books and current affairs.
Mr. Vallee is an accomplished speaker and is available for lectures and media interviews about his extensive religious experiences and may be contacted at moc.liamg@nehpets.eellav.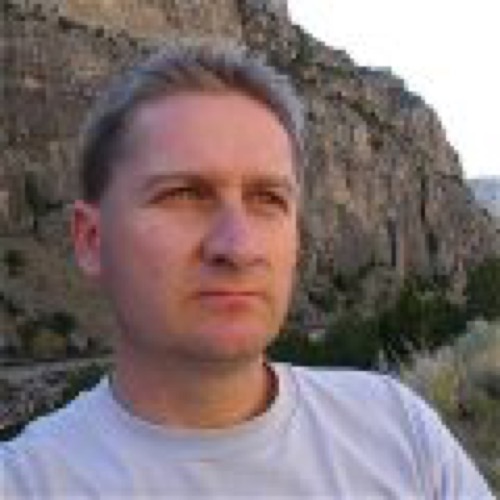 Martin Voelker — video producer Read more....
Martin is a radio and television producer working mainly for Alternative Radio and Free Speech TV.
His background is in Cognitive and Educational Psychology and Anthropology (Konstanz University, Germany, and UMass Boston). He also worked as department administrator at Tufts University, as the administrative director of the Municipal Theater at Konstanz, was a local desk reporter, radio journalist, and science writer. Since 1998 he has produced hundreds of radio and television programs focussing on political speeches and events, featuring Noam Chomsky, Molly Ivins, Howard Zinn, Michelle Goldberg, Sam Harris, Richard Dawkins, and many others.
He is available to audiotape, film and edit events for broadcast, internet or DVD distribution and also rents out recording and lighting gear. Ask for a consultion on how your organization's events reach vastly greater audiences through strategic use of new media.
You may contact him by email.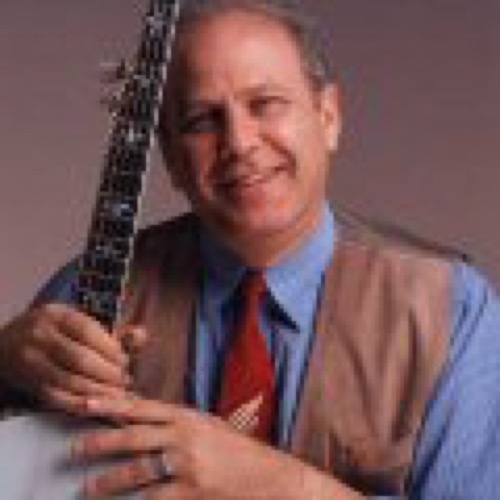 Pete Wernick — "Dr. Banjo" musician, author, survivor Read more....
Bronx-born Pete Wernick earned a PhD in Sociology from Columbia University, while developing a career in bluegrass music on the side. As a teen, he taught himself to play "Scruggs-style" banjo, began to teach banjo, hosted a radio show for seven years, and organized bluegrass groups. After the release of a bestselling instruction book, Bluegrass Banjo, "Dr. Banjo" left his sociology research job at Cornell, and moved with his musican/teacher wife Joan to Colorado.
There he formed Hot Rize, a classic bluegrass band of the 80s, traveling the U.S., Europe, Japan, and Australia. The group performed frequently on national television, including Austin City Limits. In 1986 Wernick was elected president of the International Bluegrass Music Association, a position he held 15 years.
The Wernicks and their son, Will, survived a disastrous plane crash in 1989 that received extensive media coverage, including Life Magazine in which Pete declared himself a humanist and didn't see a supernatural factor in his survival.
Wernick, an atheist since 15, hosted monthly humanist meetings in Boulder from 1988-93, and wrote 40 articles for the newsletter of the Family of Humanists (FOH), of which he was president from 1997-2006. He coauthored the book Humanism For Kids, published by FOH in 1993, still the only book of its type. In 2007, two articles by Wernick were included in the groundbreaking secular parenting book, Parenting Beyond Belief, edited by Dale McGowan (Amacom Books), including one on raising a child in a secular/religious marriage. An unusual aspect of Pete�s life as a humanist is that he is happily married to a devout Catholic. They have been a couple for over 35 years. In 2005, the Wernicks performed on the David Letterman show, Pete featured with several banjo players including the legendary Earl Scruggs and actor/comedian Steve Martin. As of 2007, Wernick continues to travel the U.S. and occasionally overseas, to perform and teach, usually with Joan. He continues to produce music instruction videos and books, and hosts a dozen annual music camps coast to coast.
Pete Wernick's website is located at Dr Banjo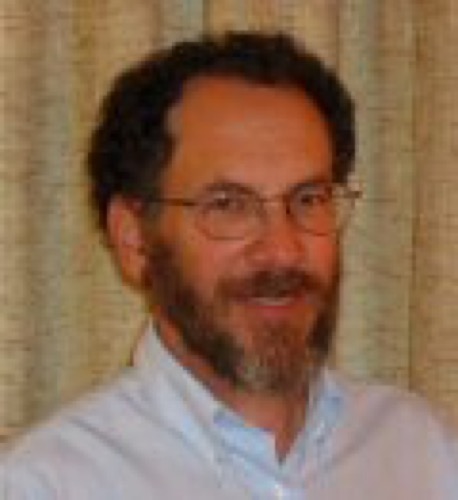 Matt Young — professor, scientist, author Read more....
Matt Young is Senior Lecturer in the Department of Physics at the Colorado School of Mines in Golden, Colorado.
He is a coeditor of the book, Why Intelligent Design Fails: A Scientific Critique of the New Creationism, and the author of three other books. He has published approximately 100 scientific and technical publications and reports. Until 1999, he was a Physicist with the National Institute of Standards and Technology in Boulder, Colorado, and before then held positions at Rensselaer Polytechnic Institute, the Weizmann Institute of Science, and elsewhere.
He has been awarded both the gold and silver medals of the Department of Commerce for his work in optical communications. Dr. Young is a Fellow of the Optical Society of America, President of Colorado Citizens for Science, and Senior Fellow of the Jefferson Center for Science and Religion.
His latest project is a college-level book on why evolution succeeds and creationism fails, for Rutgers University Press. He is available by e-mail ( ude.senim@gnuoymm) for media interviews and presentations to schools, groups, or organizations. www.mines.edu/~mmyoung.